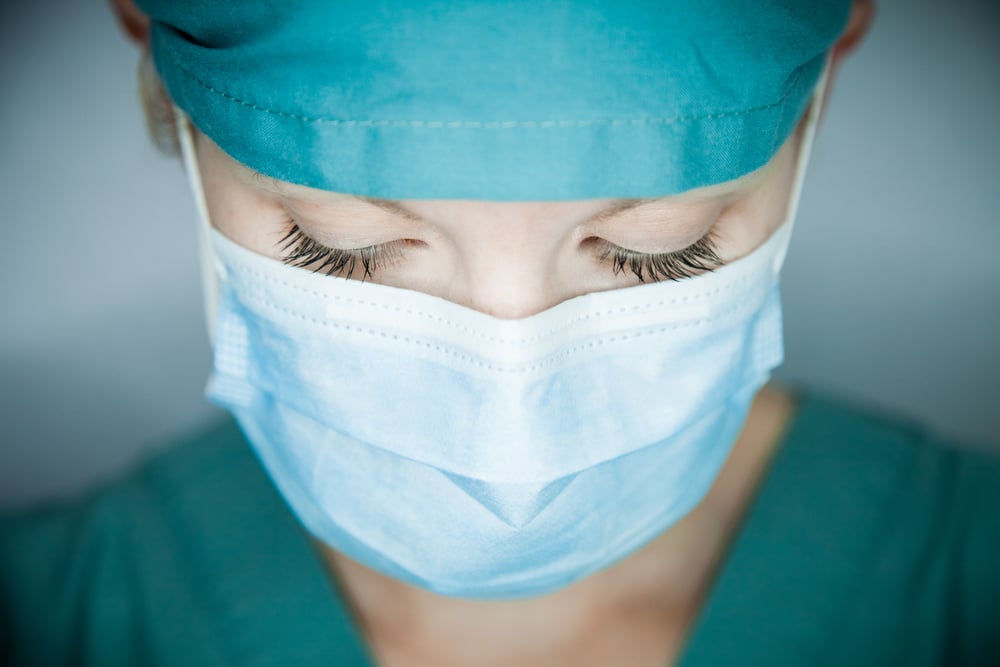 At my institution, we have a decades-old tradition known as Girls' Night Out.  Once a year, the female surgical attendings treat the female general surgery residents to a night out at a fancy North End restaurant.  At its infancy, in the late 1970s, the dinner consisted of the only two female members of the department of general surgery.  It has since grown to include over 30 female surgeons who come together annually to enjoy delicious food, never-ending wine, "war stories" of the "good old days," and, inevitably, hospital gossip.
Before the dinner commences, each woman stands up to introduce herself, divulge her year in surgical training (for some it's PGY20 or more!) and then often shares a story from residency or a prior Girls' Night Out.  There is always a theme of feminism that emerges as we hear from our mentors, surgeons before us who paved the way for us to be where we are today.  It is empowering to experience but causes me to reflect on being a woman in surgery today; while we have come a long way from that first Girls' Night Out in the 1970s, we are still nowhere near where we deserve to be in the field of surgery or medicine.
A 2014 report from the Association of American Medical Colleges (AAMC) shed some light on this matter with disappointing statistics.  While 47 percent of medical students, and 46 percent of residents are female, women only make up 38 percent of full-time academic faculty, 21 percent of full-time professors, 15 percent of department chairs, and only 16 percent of medical school deans.  In the field of surgery, women comprise only 22 percent of full-time faculty and only 1 percent of all department chairs. (For orthopedic surgery this number falls to 0!)
Why are women so underrepresented in leadership roles in medicine and surgery, specifically?  Do women not want these positions? Are they not being offered them or are there other factors at hand?  And what are the implications of this disparity for the daily existence of the female surgical resident?
One of my male colleagues, and closest friend in my program, asked me recently if I feel like I am treated differently because I am a woman working in the field of surgery.  I found this question a little hard to answer at first because the differences are generally subtle, although present.   After pausing and reflecting, my response is as follows:
1. I am mistaken for a nurse almost every single day at work. While it is a compliment to be mistaken for a nurse (they are truly amazing and do things I never could do), the men I work with are never thought to be nurses.  If they look young, they are usually mistaken for medical students … training to become doctors.
2. When female surgeons are strong, assertive, and demanding, we are called "bitches" or "ice queens" while the men are seen as competent residents. Case in point:  I was told several years after I interviewed for my program that all the female applicants my year were thought to be either "too nice" or "bitches."  I was described as "meek" … although many might think, I fall into the latter category today.  Why are these my only two options in the professional world?  Why can't a strong and assertive woman be championed as a man would for the same decisions?
3. While at a conference on breast cancer earlier this year, a device representative told me "Breast surgery is a great specialty for a woman because it allows her to raise a family and children." Yes, breast surgery is a great specialty.  It allows a surgeon, male or female, to actually cure cancer in most of his or her patients.  It allows a surgeon to have continuity of care for his or her patient within a rapidly growing multi-disciplinary field.  Because there are few emergencies and most operations are elective, it allows a surgeon, male or female, to pursue robust research, a family, children, or hobbies and outside interests … if desired.
The truth is, this man never would have made a comment of this sort to another man in my field.  Men are more often expected to become cardiac or vascular surgeons while women often get pigeon-holed into more "family friendly" specialties.  (I even had a female surgeon give me a lecture on "boy surgeries" and "girl surgeries" when I told her I wanted to be an orthopedic surgeon as a medical student.)
So yes, I may be treated differently in the field of medicine and surgery because I am a woman.  But I have decided to embrace the fact that I am a woman and that this may make me different, and even better in certain situations.  This is why I wear pink scrub hats in the OR and dresses and heels to clinic.  I can look and act like a woman (or any gender I want) and still be a competent surgeon.   Call me "meek" or "too nice," call me a "bitch" or "bossy," but women in medicine (and many other professional fields) are taking notice of the inequality.
There is an uprising of campaigns and initiatives to empower women in medicine and surgery through the Association of Women Surgeons, Women in Thoracic Surgery, Medstro forums through the NEJM, the "This is what we look like" t-shirt campaign and many more.   Hopefully, it's only a matter of time before those percentages of female leadership roles increase, just as our Girls' Night Out has grown from 2 to over 30.
Andrea L. Merrill is a general surgery resident.
Image credit: Shutterstock.com