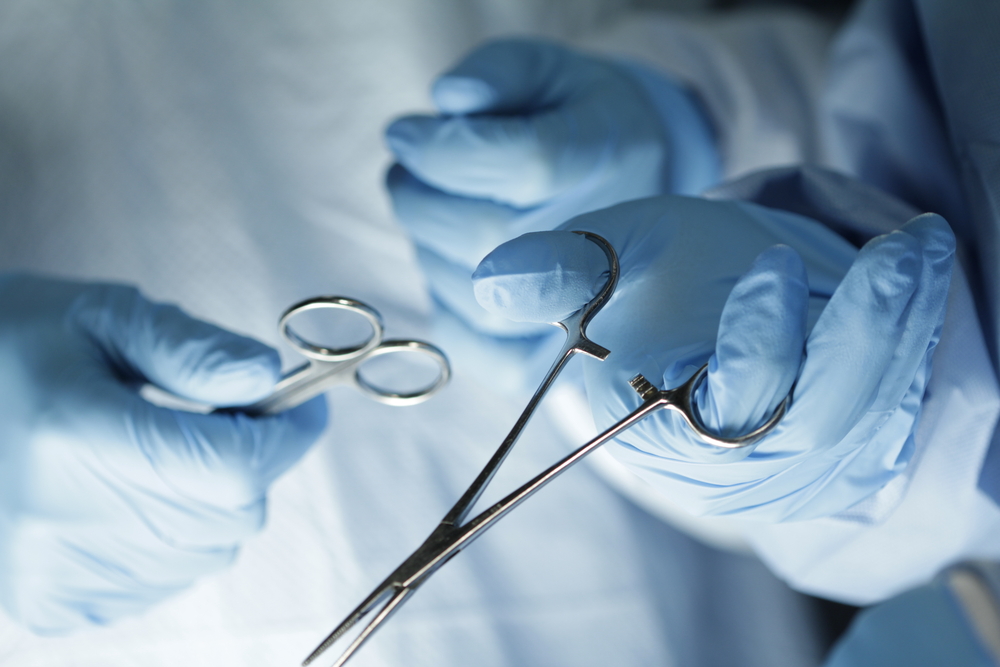 As a wife and mother, I have days that are very difficult, especially since my husband is in training. I go several days in a row where I only see him right before bedtime, and some days he is unable to see our son at all. I often feel like I have no control of our schedule, and am lucky to get any family time.
During residency, it was not unusual for him to get his monthly call schedule several days after the month had already begun. This was extremely difficult for me to understand as a type-A personality and coming from a business background: How was I supposed to plan anything in advance? I joked that we were the worst wedding guests ever; I can't tell you how many reply cards I have sent back with a long explanation that I would definitely attend, but that we would not know if my husband could come until the month of the event! Obviously that was tough for our friends and family to understand, as many things about the medical lifestyle are.
We recently moved away from family and friends for his fellowship training. I was apprehensive about moving because I was nervous about staying home with our young son, and not working for the first time in my adult life. I was worried about being alone in a small apartment with our baby for days on end. It turns out that my worries were unfounded.
My husband's hours are grueling, but he comes home happy about the experience that he is gaining. It is sometimes a challenge to find help with childcare without being close to family, but I wouldn't trade this experience for the world! I have met so many wonderful women here, and made some great friendships. My husband is one of six fellows, and all of the others are also married with children. We traveled from different parts of the country and different backgrounds to reach this fellowship, and it has been so fun to get to know one another as we share this journey.
We try to get together weekly for visits to the park, brunches, trips to the zoo and lunches. The group has become my fellowship family. Like any family, it can be chaotic when we are all together (there are 12 children in the group), but we wouldn't have it any other way. We look out for one another, and are always willing to help each other when our husbands are working long hours. We have celebrated Thanksgiving, Christmas, birthdays, contract signings, and many other occasions together.
I have read that having strong friendships with women is a long-term health benefit and people who have stronger networks tend to be more positive and, in general, have more fun. One positive of my husband working so often is that I have plenty of time to nurture my friendships without feeling guilty for missing out on time with him. It's just a positive spin I like to use when thinking about his busy schedule.
Let's face it, I can't change the fact that his hours are long and often unpredictable, but I can change how I choose to look at it and what I do with my time. I can be sad and resentful that he is not here, or I can live a happy life so that we both have more exciting things to share and discuss when we are together.
Moving away for training has also had a positive impact on our marriage. It has encouraged us to be independent in ways that we weren't before, and has led us to grow stronger as a couple. We truly feel like a team. Mundane chores like finding a new pediatrician, updating our driver's licenses, finding a salon and even a mechanic bonded us together.
We have enjoyed our journey as we have tried to navigate our way around town to take care of all of the basic necessities. We have also tried to make the most of this opportunity to live in a new city for a year. I printed off a list of the 50 "must-do" things before we arrived, and we have slowly been crossing things off of the list; things like eating at the best restaurants, visiting parks, etc.
We have a quote hanging on the wall of our apartment that says, "Life begins at the end of your comfort zone." This kind of sums up our training experience. We have been encouraged and often forced to grow as both individuals and as a couple. Looking back, his training has flown by. Some days were difficult, but the experience was completely worth it.
Ashley Mast blogs at Physician Family, where this article originally appeared.
Image credit: Shutterstock.com