(with a hat tip to "Who's On First?")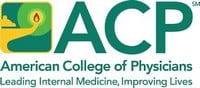 A guest column by the American College of Physicians, exclusive to KevinMD.com.
(Scene is the back office of a small primary care clinic. Lou is sitting at his workstation, looking at a computer screen. Bud walks by and Lou stops him …)
LOU: Hey, Abbott! I just saw a lady for a physical. With all those tests that are out there, it's hard to know which ones to order, so could you help me out and take a look at what I did?
BUD: Sure, Costello. How old is she?
LOU: What does that have to do with anything, Abbott?
BUD: It has everything to do with it. What tests you check depends on how old she is.
LOU: OK, she's 55. So look at what I —
BUD: (interrupts) Does she have any medical problems?
LOU: (excited) What's with all the questions, Abbott? Can't you just tell me if I –
BUD: Costello, if we don't know about her general health, we can't figure out what tests to check.
LOU: All right — she has no health problems. So can we get on with the tests?
BUD: Did she have any complaints?
LOU: No, but I have a complaint —
(loud and exasperated) WHY DO YOU KEEP ASKING ME QUESTIONS WHEN ALL I WANT TO KNOW IS WHAT TESTS TO ORDER???
BUD: Costello, that's what I'm trying to tell you, but I need to know more about the patient.
LOU: OK, but next time I need help, I'm asking Drs. Moe, Larry, and Curly. (sighs)
She had no complaints.
(pause) And she had a normal exam!
(looking proud of himself) I'm one step ahead of you, Abbott!
BUD: Why did you even examine her if she's healthy and had no complaints?
LOU: (pauses, stares at Bud, then slowly) Look, Abbott, all I want to know is what tests should I order.
BUD: There's no need to get upset Costello. Let's take a look at what you did …
(Bud looks at the computer screen) So I see you ordered a Vitamin D level. Why?
LOU: She asked me to.
BUD: She asked you to?
LOU: Yeah, she said all her friends were getting them checked and she saw on the news that low Vitamin D can cause cancer and heart attacks.
BUD: (sighs) Costello, did you know that there is no good evidence for checking Vitamin D levels routinely?
LOU: Yes, but I was running late, and she kept insisting.
Good thing I checked, though, because it was low.
BUD: How low?
LOU: 22. I put her on weekly vitamin D capsules. She'll pick up the prescription when she gets her antibiotics.
BUD: (excited) Antibiotics? For what?
LOU: For her bladder infection.
BUD: I thought you said she had no complaints.
LOU: She didn't, but her urine was positive — she had an infection and didn't even know about it.
(looking proud) Ain't I a good doctor, Abbott?
BUD: We'll see about that. Why did you check a urine?
LOU: I always check a urine.
(shaking his finger in Bud's direction) You never know what you'll find!
She seems to have an infection that she doesn't know about every year. The problem is that each time, it's harder to treat.
BUD: What do you mean?
LOU: The first time, her bacteria was sensitive to everything. This time, just to ampicillin and levofloxacin, and she's allergic to penicillin.
BUD: Costello, have you ever heard of asymptomatic bacteruria?
LOU: I don't think so, Abbott, but could you hum the first few bars?
(Bud slaps Lou on the back of the head)
I hope she doesn't end up with that C. diff like she did last year when I treated her infection.
BUD: What else did you check, Costello?
LOU: I checked her cholesterol and blood sugar.
BUD: That's good.
LOU: But you'll be proud of me, Abbott, because I did say no to one test she wanted me to check.
LOU: What test was that?
BUD: She wanted me to check a hepatitis C. That's another one that her friends said she should get. But I wasn't going to fall for that trick again. And besides, she doesn't have any tattoos.
(Bud walks away, slowly shaking his head.)
(APPLAUSE)
END
Yul Ejnes is an internal medicine physician and a past chair, board of regents, American College of Physicians. His statements do not necessarily reflect official policies of ACP.