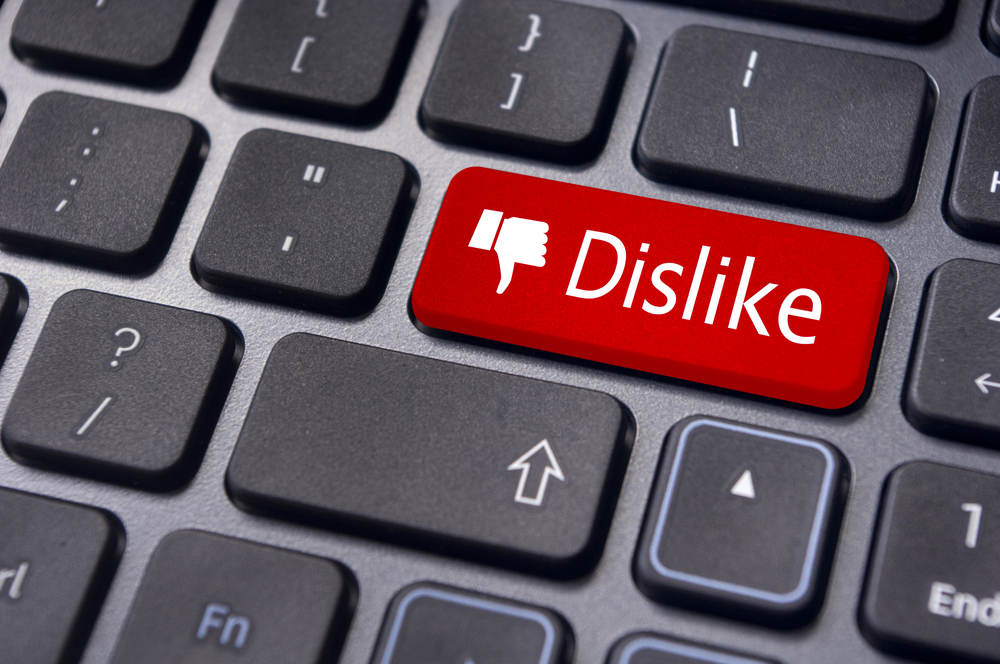 It is an oft-recited paradox that Americans like the men or women representing them in Congress while hating Congress as a whole. In fact, respect for Congress is near all-time lows. In what has to be seen as a bad sign for the medical profession, people's attitudes towards physicians are beginning to look downright Congressional.
Most Americans like their doctors, with surveys showing that the majority report being completely or very satisfied with the medical treatment they received at their most recent doctor appointment. That satisfaction, in fact, puts the U.S. in 3rd place out of 29 countries surveyed, for satisfaction with medical care trailing only to Switzerland and Denmark. (In our defense, those countries have very satisfying doctors!)
However, in the same survey where people were asked whether "all things considered, doctors in the U.S. can be trusted," Americans showed much more concern than citizens of most other countries, tying us for 24th overall. We were trailed only by Chile, Bulgaria, Russia, and Poland. In short, Americans love their doctors but aren't so fond of the medical profession as a whole.
​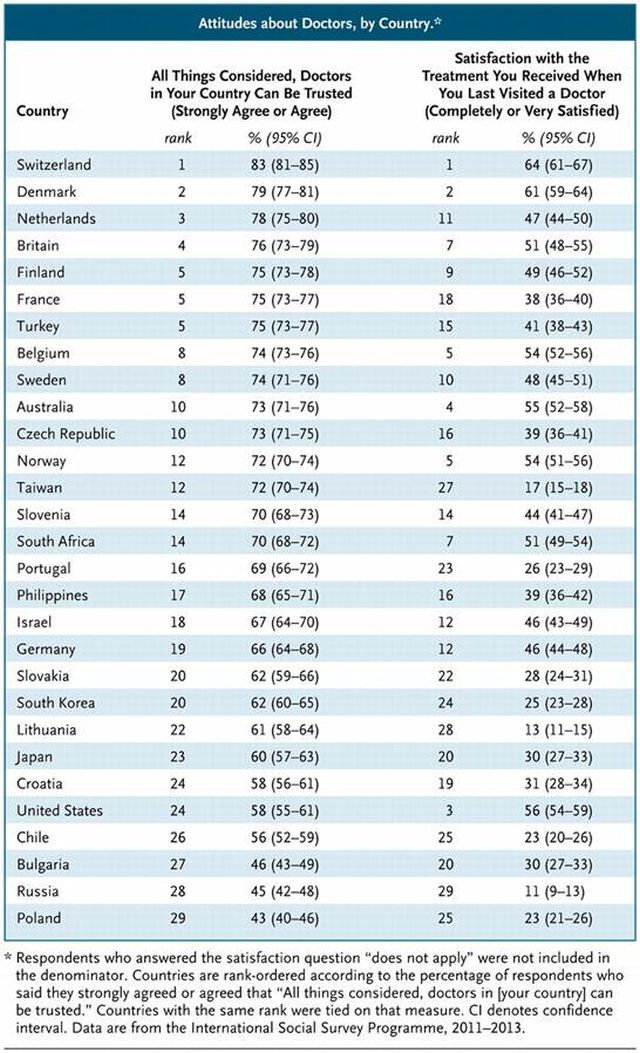 Results of the survey were described in the New England Journal of Medicine by Robert Blendon and colleagues, who are mostly at a loss to explain the striking disparity between these attitudes. They speculate "that the U.S. political process, with its extensive media coverage, tends to make physician advocacy seem more contentious than it seems in many other countries." As opposed to many countries on the list, the U.S. health care system is characterized by greater autonomy for hospitals and clinicians.  For this reason, any problems with the system are blamed not just on government (as they might be, in say, the UK, where the system is socialized) but also on health care providers. Recent media coverage about outrageous health care prices can't be helping the reputation of the profession either.
It is great news that the experiences of patients in the U.S. remain the envy of most of the world. It is wonderful that the majority of Americans like their doctors.  But it is deeply disturbing that the more general reputation of the medical profession is in decline. If physicians truly care about their public image, they need to take the lead in promoting nonpartisan efforts to improve our health care system.
Political discourse about the U.S. health care system is famously toxic. If physicians don't rise above the partisan fray, they risk leaving the medical profession in an awful place — vying head-to-head with Congress to see who is less popular.
That situation would be very unsatisfying.
Peter Ubel is a physician and behavioral scientist who blogs at his self-titled site, Peter Ubel and can be reached on Twitter @PeterUbel.  He is the author of Critical Decisions: How You and Your Doctor Can Make the Right Medical Choices Together. This article originally appeared in Forbes.
Image credit: Shutterstock.com