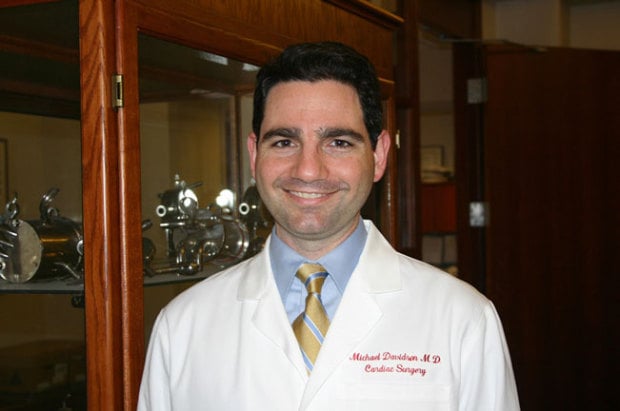 In 1994, I was working at my first radiation oncology job in San Diego at Grossmont Hospital when I came into work to hear disturbing news.  One of my colleagues in medical oncology, a compassionate man known for his gentle nature, had stayed late at the cancer center the evening before to finish up paperwork.  With his back to his ever open door, he sat at his desk never once considering that he was in danger.  A disgruntled relative of a former patient surprised him from behind and beat him viciously over the head and body causing broken bones and contusions, and leaving him for dead.
He managed to call for help, and he survived after spending two weeks in the hospital.  He returned to his practice of treating cancer patients after a long convalescence; after all, it was his calling in life.  He died many years later, suddenly at age 69.  I do not know if that beating years earlier contributed to his early death but the knowledge of it certainly changed my life.  I worked late, and was alone in many offices at night after that, but I remained cautious and vigilant about security, never again taking safety for granted.
This week, I got a hasty text message from my daughter, who is a second-year internal medicine resident at Boston's Beth Israel Deaconess Medical Center.  She told me that a doctor at Brigham and Women's Hospital, a fellow Harvard teaching hospital, had been shot at work and that the hospital was on lock down.  She didn't know how much was in the news yet, but wanted to let me know since I had trained and worked at these hospitals.
I was as shocked as she was, but I should not have been.  The doctor, Michael Davidson, was a highly respected young cardiovascular surgeon — a rising star in his career and a husband with three children at home.  The gunman, having sought out Dr. Davidson, fired two shots at close range before retreating to an exam room and taking his own life.  Dr. Davidson was given immediate medical attention by his colleagues at his own hospital, one of the top trauma centers in Boston.  He died of his injuries.
As it turns out, the shooter, Stephen Pasceri, had no history of violence, and his gun was licensed.  But he did have a history of dissatisfaction with the "medical system" and sadly his mother had been a patient of Dr. Davidson's and had passed away two months ago.  Not much has been said in the news about her, but such is the nature of cardiovascular surgery; these doctors do not operate on healthy patients and not every outcome is successful.
When I visited the Hope Institute in Jamaica in 2013, I saw many patients dying of cancer, without the benefits of affordable chemotherapy, state of the art radiation therapy and even without a readily available supply of morphine.  But I did not see anger, in the patients or their relatives, who were cared for under the loving guidance of Dr. Dingle Spence.
Here in America, quite the opposite is true: We have come to believe that every disease is curable, that every outcome should be positive, and that death, in the words of Dylan Thomas, shall have no dominion.  Most of us, however, do not take to the wards fully armed, looking for our doctors.
Today I am in despair for his wife, for his children, for the surgical residents he would have taught, and for the thousands of patients that Dr. Davidson could have helped if his life had not been taken.
When we graduate from medical school, we take the Hippocratic Oath, which in the modern version not only exhorts us to heal the sick, but to exhibit warmth, sympathy, and understanding.  Let our patients and their families extend those same traits to us as we complete our daily rounds.  Let our clinics and hospitals be places of healing, and not of killing.  Please let us do our jobs.
Miranda Fielding is a radiation oncologist who blogs at The Crab Diaries.