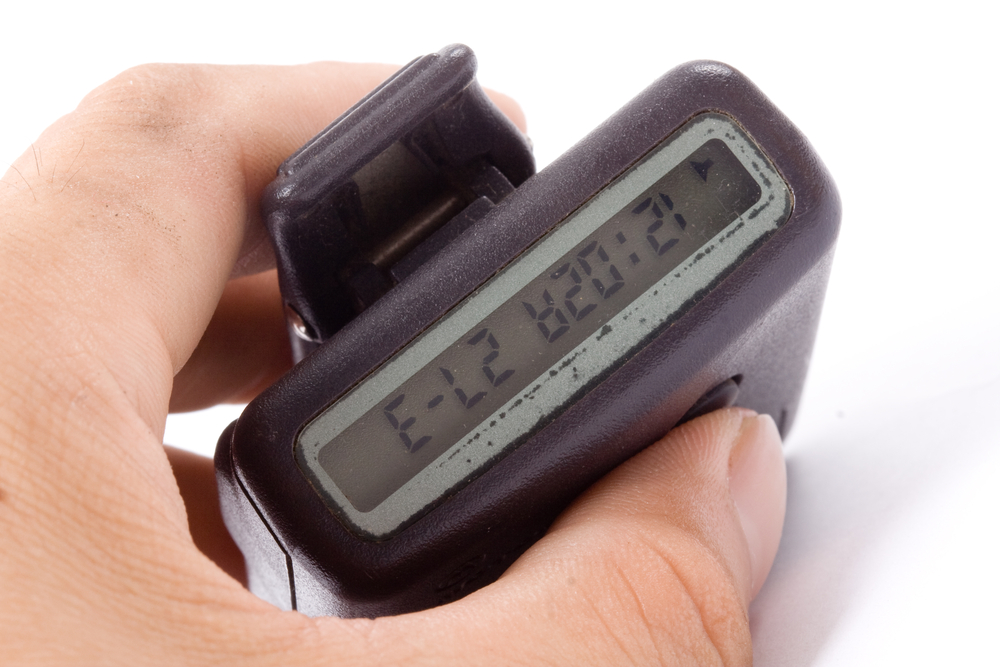 I was on call last night.
Don't get me wrong, this is not as bad as it sounds.
With over 20 partners sharing evening call, and residents getting the calls first, we do not have it bad at all. And certainly nothing like my obstetrician friends, who seem to go in every time they are on call for labor and delivery and then spend the whole night in the OR. We typically deal with basic phone medicine, and coming in to see patients happens once in a blue moon (knock on wood).
But being on call made me think about access to care in the patient-centered medical home, and what our patients have to go through to reach us to get care after hours.
Let's start with the pager.
We in medicine are the only ones still using this primitive technology. My pager recently went off in the supermarket, and the person behind the counter actually laughed and said she had not seen one of those since the 1980s.
Apparently we continue to use them in part due to their ability to function in the physical building of the hospital with its heavily shielded walls. And their ability to jangle an intern awake when she has finally gotten a minute to fall asleep. The sound of the pager going off still makes me react like I'm getting an admission called in from the ER long ago. A little jolt of fear, excitement, and adrenaline.
What does our patient need to go through to reach us now, after hours, with a clinical question or concern?
They call the practice main phone number and navigate a long, contorted telephone tree ("press 1 to leave a message, press 2 for our fax number, press 3 for directions to the practice …"), and are finally connected to a live human being sitting in the basement of the hospital in the telecommunications office.
The operator takes down the patient's name, telephone number, and other basic triage information, and lets them know that someone will call them back. They then page our practice on-call beeper which the on-call resident has signed in to once we close for the day. When she gets the page, she calls the operator back, who relays the information the patient delivered. The resident then calls the patient (hopefully remembering to block caller ID first) and proceeds to find out what is going on.
Really, in the 21st century, we are paying someone to sit in a room and act as an intermediary?
Sounds like a recipe for delays and introduction of errors.
I have advocated for a simple on-call cell phone with a voice mail box where patients could leave messages for the doctor to retrieve.
But somehow we cannot get away from this long-ago technology.
Recently at a medical innovations conference, one of the vendors demonstrated a 3-D consultation portal, designed to allow remote provider-patient interactions. Using high resolution imaging and high bandwidth transmission, we were able to see an incredible image of the person three states away, including the critical eye-contact missing from most video conferencing technologies.
They demonstrated using a remote otoscope, and there was the whole ear canal and tympanic membrane in glorious living color. A lesion on the thigh was projected through a dermatoscope, suddenly on the screen before us the size of an apple pie. And they told us about their colposcope attachment, which they are developing for remote screening in low resource areas, but would likely have little use in on-call medicine.
One day I hope to be able to see my patient's rashes, sore throats, and eardrums at night from the comfort of my home, and as the technology and bandwidth improves we can move towards this brave new world.
While access at night can be problematic, and there are limits to what we can accomplish over the phone, making it easier can improve patient satisfaction, keep people from going to the emergency room, and hopefully decrease iatrogenesis and overtesting/overtreating.
For now, making it easier for patients to just reach us would be a start.
Call last night was particularly quiet, possibly because of the holiday, the weather, or the fact that it was Jeter's last night in the Bronx, but for whatever reasons the resident fielded only a few calls. Some critical lab values from late practice session. Some refills. A few folks with colds.
Luckily no one needed a colposcopy.
Fred N. Pelzman is an associate professor of medicine, New York Presbyterian Hospital and associate director, Weill Cornell Internal Medicine Associates, New York City, NY. He blogs at Building the Patient-Centered Medical Home. 
Image credit: Shutterstock.com