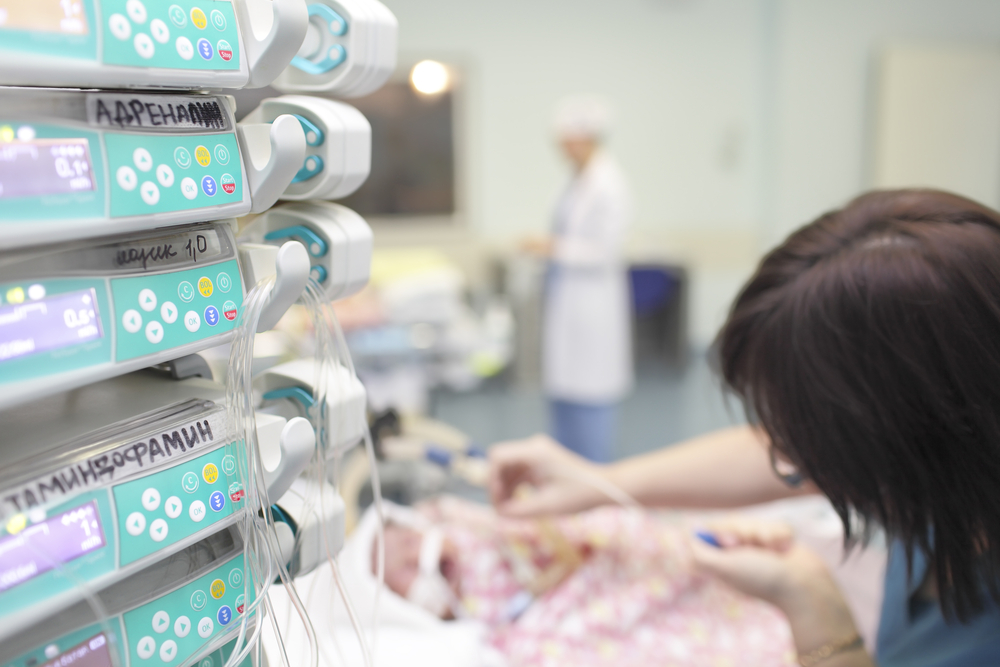 Dear NICU nurse,
I couldn't have done what I do without you, and the time to thank you publicly for all the ways you have helped me is more than overdue.
Thank you for teaching me how to handle 500 grammers when I was a medical student and had no clue.  This showed me your tolerance and good nature.
Thank you for speaking up and questioning my orders when I made medication and other errors, and for admitting when you made errors, too.  This showed me your integrity.
Thank you for having the delivery room all set up for us every time we went to resuscitate a baby:  the bag and mask checked, the warmer turned on, the suction set at 80, and extra preparations made if we expected a very small or very sick baby.  This showed me your organizational skills and ability to plan for any eventuality.
Thank you for asking questions about your babies' conditions, so you could better understand.  This showed me your strong desire to always continue learning.
Thank you for calling me at 2 a.m., even when you knew I'd be groggy or grouchy, to report the subtle changes that concerned you about the baby in your care.  This showed me your concern for your patient's well-being, and your courage.
Thank you for bringing me coffee and M&Ms with peanuts when I struggled to stay awake while admitting those babies at 3 a.m.  This showed me your friendship.
Thank you for bringing me lab results, alerting me when x-rays and other tests were completed, and for giving me a "heads up" when you asked me to speak with angry parents.  This showed me your willingness to help me do my job.
Thank you for staying with that family that hadn't showered for days, to answer their endless questions about their baby, so I could finish the rest of my work.  This showed me your patience.
Thank you for helping me to write policies, procedures, and protocols for new care practices in our NICU.  This showed me your professionalism.
Thank you for encouraging all those terrified new moms to provide kangaroo care to their tiny, fragile babies, and for supporting their breastfeeding.  This showed me your commitment to empowering parents.
Thank you for going on all those transports with me, and even without me, and for taking responsibility for the helicopter's radio and the isolette's equipment, including the ventilator.  This showed me the breadth of your knowledge and skills.
Thank you for delaying or even skipping your lunch break while you worked to carry out the 40 or more orders I wrote — for transfusions, medication drips, ventilator changes, lab tests, and x-rays — for the critically ill baby in your care during your shift.  This showed me your dedication and commitment to your patients.
Thank you for bringing yummy food to the potlucks we had all those Thanksgivings and Christmases we worked together.  This showed me you were determined to enjoy the holidays in spite of the fact that you couldn't be with your loved ones either.
Thank you for calling me to the bedside to point out changes in your babies' physical exams and for suggesting diagnoses. I hope I always showed my appreciation for your input.  This showed me your astute powers of observation.
Thank you for comforting the dad who burst into tears when I left his baby's bedside after telling him I couldn't promise his baby would make it through the night.  This showed me your inner strength.
Thank you for handing me the right dose of epinephrine exactly three minutes after the last one during all those Code Pinks.  This showed me your attention to detail.
Thank you for standing with me when I pronounced the babies who passed, and for staying with the heartbroken parents when I finally left the bedside to go write my note.  This showed me your compassion.
I don't know that I could have done all that you do.
But I do know that together we have made a difference in the lives of so many families, whether we healed their precious babies or lost them in spite of our valiant attempts to save them.  You have shown me that you have been, and always will be, my partner in the NICU.
From,
Your neonatologist
Sue Hall is a neonatologist the author of For the Love of Babies:  One Doctor's Stories About Life in the Neonatal ICU.
Image credit: Shutterstock.com