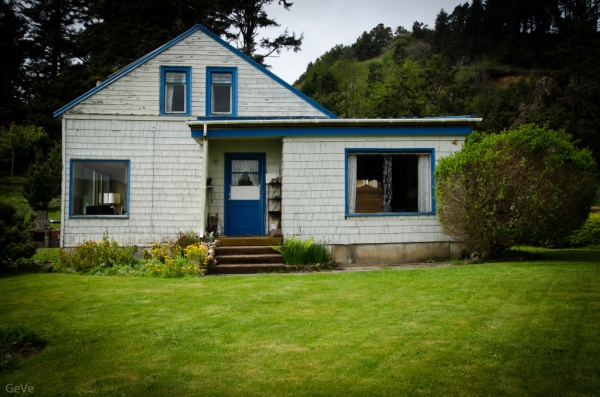 Johnny's disabled. He can't get to my office anymore. So I drive 100 miles up the Oregon coast to check in on him. I get lost, but finally discover his little white house on the edge of a cliff overlooking the Pacific Ocean.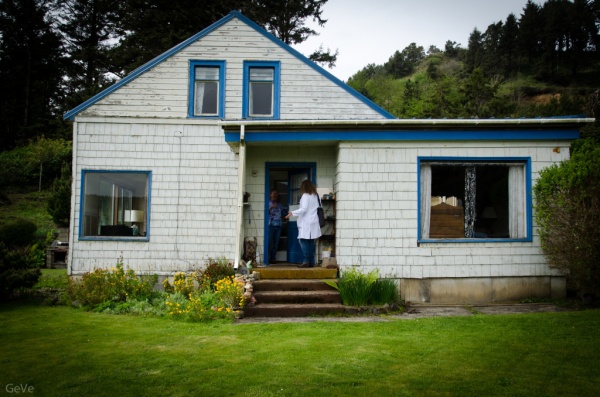 "Last time a doctor come to my house, I was 9 years old. That was over fifty year ago!" he says as he takes me to his garden.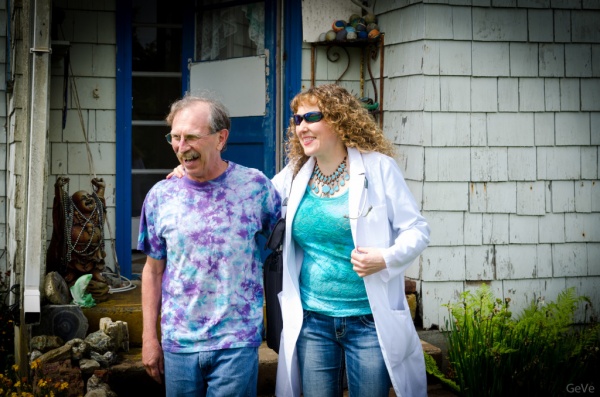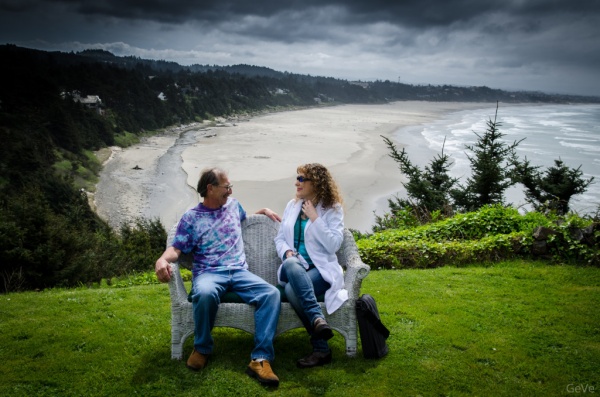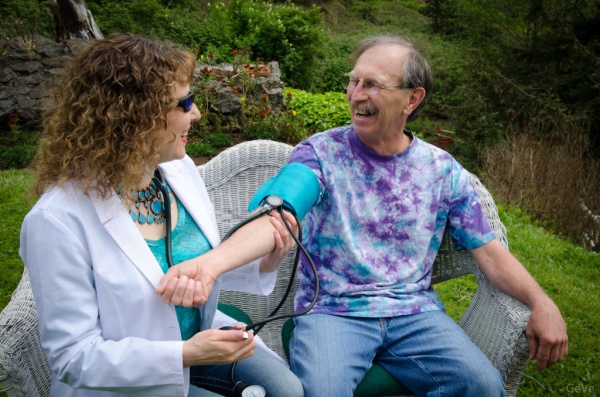 "Wow! Johnny your blood pressure is lower than it has ever been — 108/68."
"Getting my blood pressure taken right here at the beach, right at the house, it is so much easier and I feel so nice and relaxed. I don't have to have the pressure of driving to the doctor's office. I get to be home. It's a wonderful feeling."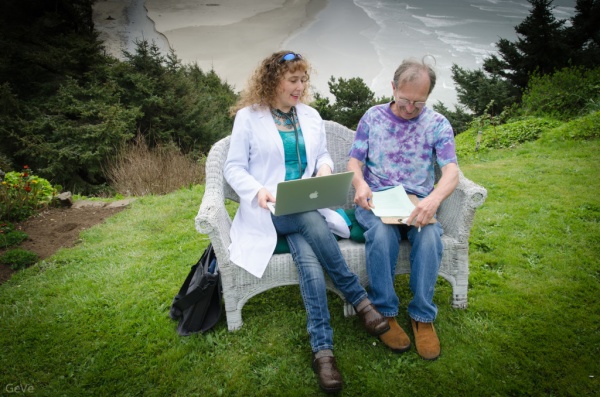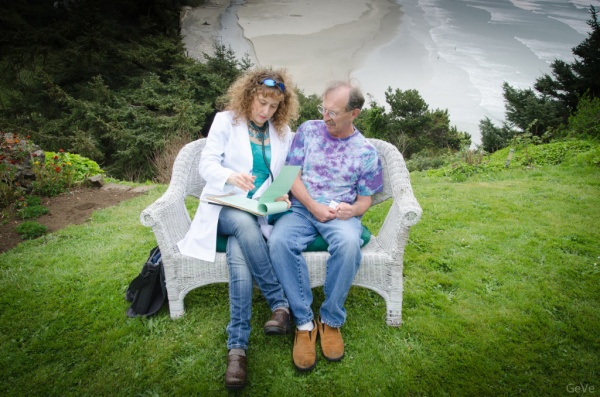 I complete his Oregon Disabilities Hunting and Fishing Permit. He doesn't hunt, but Johnny has fished all his life. Due to bad arthritis in his hands he can't hold his fishing rod so long. With the permit he may legally fish with an assistant who can hold his rod for him. This 11-page document I'm completing will also serve as a disabled clam digger permit that will allow Johnny to have another clam digger fill his container as long as he is within 100 feet of his assistant.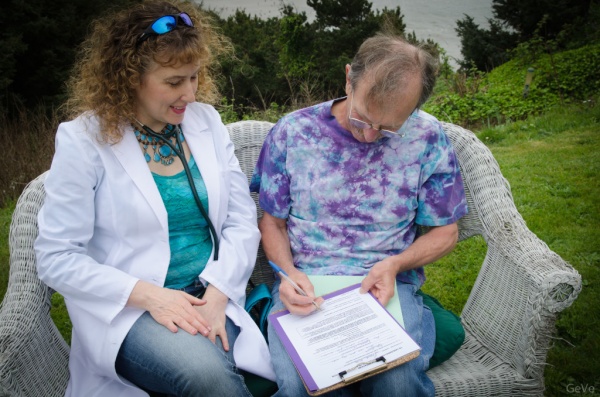 Now Johnny completes the publishing consent and HIPAA paperwork so we can share his story with the world. He is happy to help other patients and doctors get back to true healing. In fact, Johnny has an important message for America's doctors:
Pamela Wible pioneered the community-designed ideal medical clinic and blogs at Ideal Medical Care. She is the author of Pet Goats and Pap Smears. Watch her TEDx talk, How to Get Naked with Your Doctor. Photos by Geve.