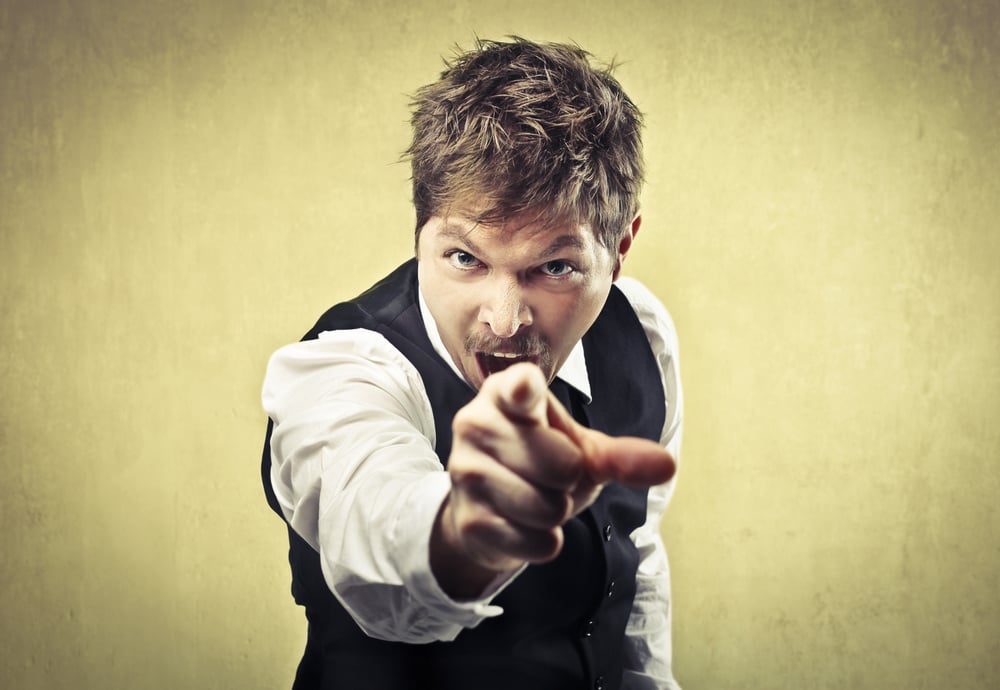 Not old enough to remember any sort of "glory day" in medicine, I still enjoy hearing from older colleagues who recount days when they were respected, paid fairly, and able to practice medicine autonomously at the highest and most uncompromising level. What was that like, I wonder?
For five years, I've been a busy practicing anesthesiologist. And for five years, I've listened carefully to and cataloged the gripes and woes of all types of physicians around me: surgeons, obstetricians, primary care doctors, and fellow anesthesiologists.
I have one conclusion from all this listening.
Doctors feel defeated.
Many fantasize about leaving clinical medicine. Many actually do, to the silent envy of their peers. The holy grail of medicine, to some, is no longer a thriving clinical practice, but a corner office, a CEO title, an administrative job, and a professional life as far away from clinical medicine as possible.
I can't blame them, because America has been at war with its doctors for the last decade.
Winning the war would have meant doctors have fair pay, supportive work environments, professional autonomy, and minimal obstruction to the sacred practice of good medicine. But they've lost three key battles.
The first was submitting to endless asinine regulatory hurdles that do not improve patient care. Insurance companies, administrators, licensing and accreditation bodies, and government agencies, to name a few, render them crippled and barely able to focus on the practice of medicine. Who has time to spend extra minutes with a patient? There are forms to be filled out, checkboxes to be completed on the EMR, phone calls to insurers to make, faxes, releases, and authorizations to be sent. Yes, you read right: physicians with decades of education and sub-specialized training spend an inordinate amount of time sending faxes.
The fundamental paradox of the regulatory state in medicine is that physicians face constant impediments to the actual care of patients. I don't deny that meaningful patient safety efforts come from regulatory bodies — things like mandatory checklists and "time outs" to ensure the right procedure is being performed on the right patient are good things. I'm talking about things like useless, repetitive documentation requirements, endless insurance paperwork, and senseless regulations on daily aspects of practice (like what kind of fabric your surgical cap is made of).
The second defeat was internalizing a cultural assault on their fundamental spirits of risk-taking, innovation, and professional autonomy. Physicians do dangerous, complex work that requires making tough judgment calls that don't always follow simple rules and pathways. But they feel stifled from doing so now. Whereas "disruptive innovation" is an exciting and welcome term in business, any physician who dares to innovate, challenge authority, speak up, or take risks, even on behalf of a patient, will promptly be labeled a "disruptive doctor." In case that's confusing: that's not a good thing. In today's medical practice, a disruptive doctor isn't always one who behaves unprofessionally in the workplace (and, like in any workplace, there are those who do); a disruptive doctor challenges the status quo, goes out on a limb for his patients, and refuses to follow the herd. In fact, those doctors are sometimes great clinicians and heroes.
The third was accepting a gross devaluation of the economic value of their work. Minimal pay from insurers – particularly Medicare and Medicaid – for life-or-death work is the new norm. Often, the "reimbursement" from insurers does not even cover the cost of providing care. Crippled by crushing debt from medical school, physicians have grown to accept a "take whatever I can" mentality along with the sense that they lack any control over payors. And they routinely and with little objection engage in massive amounts of unpaid work.
Of course, internal strife among physicians creates conditions ripe for their defeat. Doctors can't blame outside forces entirely for their demise; physicians regrettably still struggle to unify, self-regulate, and self-defend during moments when their professional autonomy is most on the line. They frequently tolerate deteriorating working conditions, and they sometimes don't take the risks necessary to address them. At their worst, they enable the demise of their very own colleagues, eating their young in their own practices, serving as expert witnesses to allow frivolous lawsuits on their peers to flourish, participating in sham peer reviews, and even stifling their own competition. Really, the sorry state of the practice of medicine is our own damn fault too.
Unfortunately, there is an army of non-physicians, now known as providers, waiting at the ashes of the battleground of America and its physicians. They are a necessary and important part of health care, and I don't mean to undermine their work. But their proliferation and empowerment at the expense of doctors is a tragedy, because, at their finest, physicians capitalize on a lifetime of careful study and devotion to patient well-being to produce astonishing advances in medical care. And let's face it: they save lives. So let's not give up on the profession of medicine just yet.
Who are the real victims of this war? Not really doctors, but patients instead. At the eleventh hour, who will be left to care for America's children? Someone will, but unless America acts to improve the working lives of doctors, it might not be a doctor anymore.
Mona Kotecha is an anesthesiologist.
Image credit: Shutterstock.com