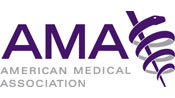 A guest column by the American Medical Association, exclusive to KevinMD.com.
Since the American Medical Association launched our National Health Insurer Report Card in 2008, there has been noticeable progress by health insurers in response to the AMA's call to improve the accuracy, efficiency and transparency of their claims processing.
The AMA has been working constructively with insurers, and as a result the percentage of claims paid incorrectly by private health insurers has been cut in half. According to the AMA's 2012 National Health Insurer Report Card, error rates for insurers on paid medical claims dropped from 19.3 percent in 2011 to 9.5 percent in 2012, resulting in $8 billion in health system savings due to a reduction in unnecessary paperwork.
However, the health insurance industry's efforts to address claims efficiency have a long way to go. The AMA estimates an additional $7 billion could be saved if insurers consistently paid claims correctly. The AMA has called for a transparent and standardized claims process, but insurers continue to hold on to their complex proprietary rules that create a variety of paperwork bottlenecks.
Savings generated by improved insurer accuracy were partially offset by administrative costs associated with a resurgence of intrusive managed care policies on clinical decisions. The AMA's 2012 report card found the share of claims that reported a preauthorization review to comply with payer requirements increased 23 percent since last year.
The AMA estimates that physicians spend an average of 20 hours per week on insurer preauthorization requirements. This unnecessary administrative burden will add $728 million in costs to the health system in 2012. The AMA is calling on insurers to replace the largely manual preauthorization process with an automated decision support system that will enhance patient care and reduce paperwork costs.
The resurgence of managed care's bureaucratic restrictions to suppress costs, as noted recently by the Wall Street Journal, is a troubling development that drains time and resources from patient care.
Physicians must be vigilant for unfair restrictions or limitations imposed by health insurers, especially as managed care contracts are changing with the emergence of new payment models and integrated delivery systems. The AMA is committed to helping physicians navigate this transformation and has made preserving professional satisfaction and practice sustainability for physicians a key pillar in our five-year strategic plan launched earlier this year.
The AMA stands ready with innovative tools that help physicians move forward with confidence when negotiating managed care contracts. The AMA Practice Management Center offers nuts and bolts resources geared to the needs of physicians involved in evaluating and negotiating payment options and contracts. The AMA's resources include the National Managed Care Contract and its supporting database, the most comprehensive managed care contracting tools available to physicians.
Last month, the AMA launched the Cutting-edge Contracting Group, a new online community to help physicians improve their contracting strategies. It allows physicians, practice staff and experts to connect and share tips, know-how and resources to achieve better results when contracting with managed care organizations. The AMA also offers a new webinar series devoted to hot topics in managed care contracting.
While there is good reason to celebrate the meaningful progress in reducing administrative burden for physicians, the AMA will continue its commitment to advocate against managed care abuses and provide expert resources to help physicians evaluate, negotiate and manage their agreements with health plans.
Jeremy Lazarus is President, American Medical Association.