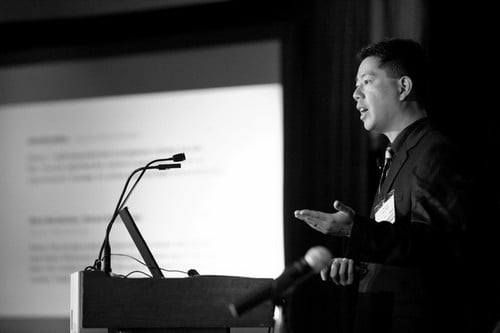 Next Friday, May 18th, I'm honored to give a keynote address to the PRSA Health Academy Conference in Philadelphia, PA.
Titled, "Connect and be heard: Use social media to make a heath care difference," I will reflect on my social media journey since 2004, and share stories of how health professionals can use social media to teach patients, connect with colleagues, and engage in the national health reform conversation.
I have an exciting speaking tour lined up this fall, including appearances at the American Academy of Otolaryngology-Head and Neck Surgery 2012 Annual Meeting, The eDTC Revolution, The World Congress 8th Annual World Healthcare Innovation and Technology Congress, all in Washington, DC, the 16th Annual Healthcare Internet Conference in Las Vegas, NV, and the 2012 Northeast Physician Recruiter Association Annual Conference in Boston, MA.
Please check my social media speaking events page, which I keep updated.
If you're interested in having me give a keynote about health care and social media, please don't hesitate to contact me.