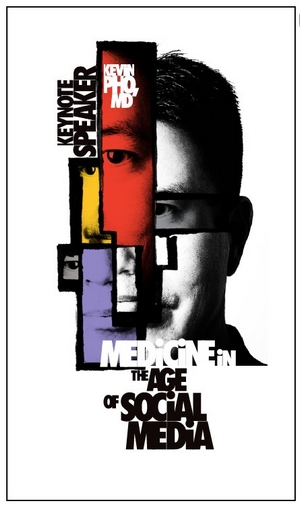 I'm honored to be the keynote speaker for PAINWeek on Wednesday, September 7th, 2011 at The Cosmopolitan of Las Vegas.
PAINWeek is the nation's largest pain conference for frontline clinicians with an interest in pain management. Over 1500 physicians, nursing professionals, physician assistants, dentists, pharmacists, and psychologists are attending this year.
My keynote, Medicine in the age of social media, will explore my social media journey in health care since 2004.
PAINWeek marks the first date of my Fall 2011 speaking schedule, and I look forward to meeting KevinMD.com readers during my travels.
PAINWeek 2011 is offering a special registration fee of $199 to KevinMD.com readers (a savings of $200). Offer expires 8/15, use code PWKMD to register.
About Kevin Pho, MD, social media physician speaker
I have been involved with health care social media since 2004, and provide a practicing, internal medicine board-certified, physician's insight to the emerging medicine-social media intersection. As a social media physician speaker, I tailor each presentation to your audience's interests and social media savvy.
KevinMD.com has over 100,000 subscribers on Twitter, Facebook, LinkedIn and RSS, placing it among social media's leading health platforms. I'm on the Board of Contributors at USA Today, and my opinion pieces also appear in the New York Times' Room for Debate and CNN.com.
Accepted engagements will be actively promoted over the KevinMD.com social media network.
I am available for keynote speeches and panel discussions, and am accepting speaking engagements in 2012.
Please contact me if you have any questions.