I've always encouraged everyone in health care to proactively define their online reputation. Create content that you control, rather than be defined by someone else. Like a third-party review site, for instance.
Established in 2004, KevinMD.com is one of the most visible and trusted sites on the web. Did you know that your KevinMD author page is one of your highest-ranking Google pages?
Google your name and find out.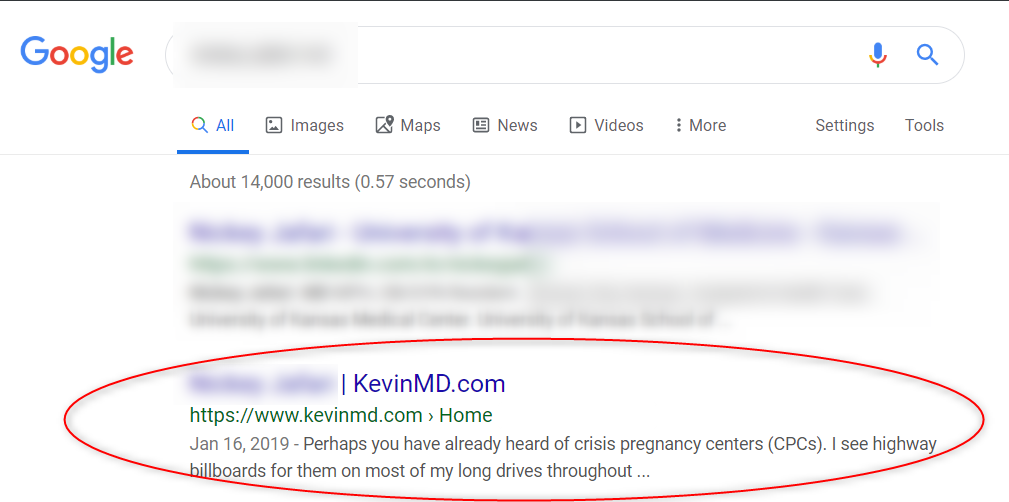 Your KevinMD.com author page ranks high on Google
All KevinMD.com authors automatically receive their own author page for free, along with a directory of their articles published on the site. A standard attribution is included: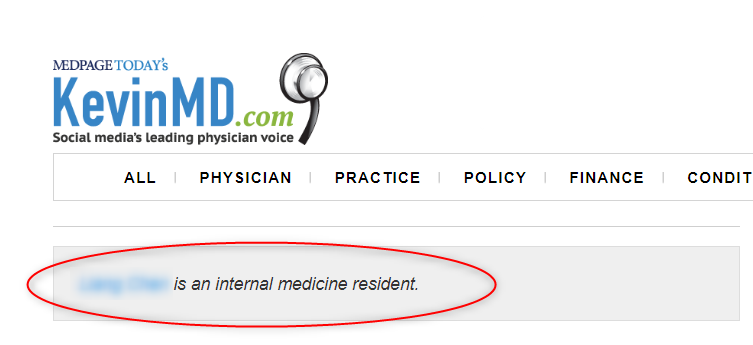 Standard author page with standard attribution
You also have the option of the enhanced author page, where you can customize your page with a picture, biography, academic and hospital affiliations, publications, and links to your other online assets, such as a website and social media accounts. Doing so will help with the visibility and authority of your author page. Here's an example of my enhanced author page: Kevin Pho, MD.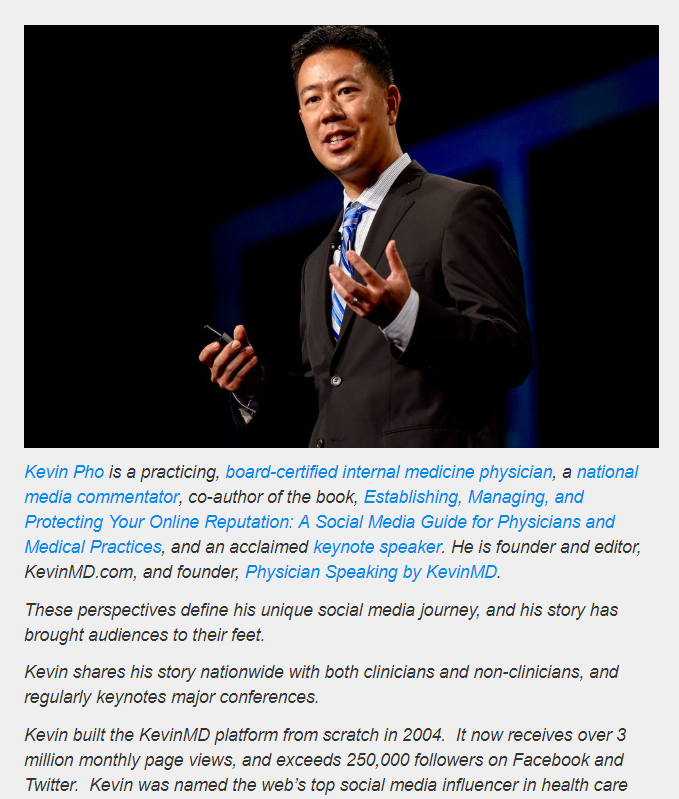 Enhanced author page with image and enhanced attribution
I will work together with you to optimize your author page, including how the title and description appear on a Google search page. You can modify your enhanced author page anytime you want.
Use your enhanced author page as a springboard to other opportunities. Reporters, television producers, book publishers, and major media entities have all connected with contributors through KevinMD.com.
The price for the enhanced author page is $99 per month or $999 per year. Cancel anytime for any reason, and your author page will revert back to the standard attribution.
Don't miss this opportunity to define your online reputation!
To find out more about the enhanced author page, please fill out the form below or contact Kevin: