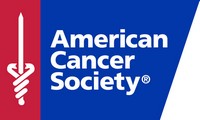 The numbers about skin cancer incidence and costs in the United States are worse than anyone expected.
That's the message that comes from a report published recently in the American Journal of Preventive Medicine on research from the Centers For Disease Control and Prevention, the Agency for Healthcare Research and Quality and the National Cancer Institute.
The researchers took a look at the number of skin cancers — both melanoma and non-melanoma — that were diagnosed in the United States for two different periods of time, from 2002 to 2006 and 2007 to 2011. They also examined the total cost of care for the treatment of those patients.
The staggering reality is that the average number of skin cancers diagnosed in this country in people 18 and older went from 3.4 million per year during the first time frame to 4.9 million in the second period. That means through 2011 that close to 5,000,000 (yes, 5 million) adults have a skin cancer diagnosed every year-and today that number may even be higher.
In specific groups of people analyzed in this report, the researchers found the percentage of men age 65 and over diagnosed with a skin cancer in any given year went from 7 percent to 10.5 percent. That means that today in this country between 10 and 11 out of every 100 men age 65 and over have a skin cancer diagnosed every year! Not in their lifetime, but every year. For women, the corresponding numbers are from 3.9 percent to about 5.5 percent. Not quite as bad as for men, but bad enough.
When it comes to melanoma, the report notes that although melanoma remains an uncommon skin cancer in people between 18 and 64, the numbers have increased significantly for women, effectively doubling over the two time frames from 0.1 cases per hundred women to 0.21 cases. That translates to about 2 women out of every 1000 women in that age group having a melanoma diagnosis every year. Follow those 1000 women over 10 years, and 20 will have a potentially fatal cancer diagnosed during that period of time.
The costs for treating skin cancer were also examined by the researchers. For 2002 to 2006 the average total expenditures for skin cancer treatment went from $3.6 billion a year to $8.07 billion a year. That, my friends, is a lot of money — and it continues to go higher.
So what does all this mean? In plain terms, it means we are seeing a huge increase in the incidence and costs of skin cancer, far greater than what even the most competent experts thought previously.
The sad part about this report is that behind the headlines there is a reality that much of this increase is preventable. If we took skin cancer seriously, we could make a real dent in reducing the numbers of cases. And if we don't take it seriously, we can only expect the numbers to increase dramatically over the years to come.
We know what to do. We know the importance of avoiding the sun, and the importance of engaging in other sun safe behaviors, such as seeking shade and using sunscreen properly. I won't repeat all the sun safety recommendations here, but if you are interested you can get that information on our website.
More important — and probably most important  — we need to start skin cancer prevention with our children, from birth to childhood to young adulthood. We need to understand that excessive sun exposure in childhood means more skin cancers as adults. We need to understand that young girls using tanning beds may be a major contributor to the increase in melanoma incidence. We need to understand that reducing the risk of melanoma and non-melanoma skin cancers is a life-long commitment, as outlined in the recent Surgeon General's Call To Action To Prevent Skin Cancer.
Five million people every year is a lot of people, and it is likely going to be even worse as the years go on. Reducing those numbers is something we can start right now, if we do the right things. Hopping into a tanning bed or getting burned at the beach is not a way to get started on protecting your skin.
So make the commitment to take care of yourself and your family when it comes to sun exposure and indoor tanning. Commit to a healthy lifestyle, and be sun safe while you do it. And urge your communities and your schools to get involved as well. There is much to be accomplished, and those are good places to start.
The numbers speak for themselves. To do less than address skin cancer prevention and sun safety directly, openly and consistently is truly an opportunity lost to significantly improve the health of our country, and reduce the burden of this highly preventable cancer.
J. Leonard Lichtenfeld is deputy chief medical officer, American Cancer Society. He blogs at Dr. Len's Cancer Blog.