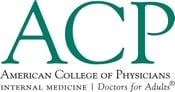 A guest column by the American College of Physicians, exclusive to KevinMD.com.
In the annual cycle of a medical practice, there are seasons. For example, we have "flu season," "poison ivy season," "camp or school physical season," "snowbirds back from Florida season," and in my part of the world, "Lyme disease season." There are other seasons that physicians must endure that have little to do with medicine and everything to do with our payment system.
"Deductible season" always starts on January 1. It used to last a couple of months, but is now lasting longer. This payment-related season, like "donut hole season" and "FSA spend down season," has become more active in recent years, as employers and insurers implement measures designed to control costs and increase the patient's stake in how their health care dollars are spent.
Whether greater patient engagement in the cost of care really works as well as intended remains to be seen. Like many of you, I see examples where it seems to achieve its goal and cases where it may make things worse, including adverse effects on care. I understand the reasons for introducing higher deductibles. As an employer, I know that it makes it possible for me to continue to afford to provide my employees with health insurance. As a "covered life" myself, I realize that the deductible trades the certainty of an increase in the premium taken out of my paycheck every week for the possibility of a sizeable out of pocket expense.
However, not all persons with insurance take such a philosophical approach to the deductible, at least when it involves health care. We have an easier time dealing with deductibles for our automobile insurance, which we know save money on premiums every year, and even choose the highest possible deductible in many cases. However, when it comes to health insurance, the analysis of premium saved versus out of pocket costs from the deductible doesn't seem to resonate with many patients.
As to the theory that having to manage a deductible of a thousand or more dollars makes people "prudent buyers," think again. My observation is that only a small number of patients do what the policy wonks and politicians assumed they would do with high deductibles, starting with questioning the need for tests, pushing physicians to practice high value care, and shopping around for the best price. Some would like to shop around but are frustrated by the price opacity that still exists in laboratories, x-ray facilities, and physician offices. (ACP has been advocating for greater price transparency for years.)
Others simply do what the doctor ordered and pay whatever they are charged. Some don't pay. And then, sadly, there are the patients who don't get their recommended testing and consultations because of the deductible. Interestingly, even those who have funds deposited into a health savings or similar account by their employer or through voluntary payroll deduction sometimes balk at spending that money to pay for services subject to their deductible.
It used to be that deductible season lasted a couple of months at the start of the calendar year, but now with the much higher deductibles, it can extend several months if not longer. Often it overlaps with donut hole season for patients with Medicare Part D. Fortunately, the ACA is making the donut hole go away in phases and by the end of the decade it should be history. During donut hole season, my office handles many calls from patients asking about less expensive alternatives to what I prescribed (even if I prescribed the least expensive option), and my staff spends much time helping patients with patient assistance programs and other ways of getting their medications at reduced cost or for free. Some patients get into the spirit of the season by not taking their medications or skipping days to stretch their pharmacy dollar.
The end of the year, especially the last few weeks, is now more exciting for a couple of reasons. One is the imminent resetting of patients' yearly deductibles. The other is patient realization that their tax protected health savings accounts have either "use it or lose it" provisions or limited rollovers from year to year. Because of both phenomena, patients decide, sometimes at the last minute, to take care of tests and procedures that were put off earlier in the year before the end of the year. That is not always so easy, given the challenges of scheduling an increased volume of patients during the holiday season.
What do these seasons have in common? First, notwithstanding the noble goals of increasing patient engagement and controlling health care costs, they get in the way of my doing the best job that I can do for my patients. When patients delay or defer recommended testing and treatment, it can result in harm. Second, they increase the hassle that my office staff and I face, and in the case of deductible season, affect cash flow in a significant way.
Perhaps this is all transitional, and just as it took a couple of generations of first-dollar coverage for us to forget about deductibles, coinsurance, and the true cost of care, it may take just as long for the public to adjust to so-called "consumer directed health care."
Yul Ejnes is an internal medicine physician and a past chair, board of regents, American College of Physicians. His statements do not necessarily reflect official policies of ACP.