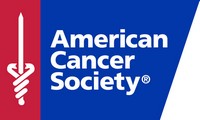 There was a memorable scene in the movie "The Graduate" from 1967. You may know it or have heard of it, when the older man turns to the college graduate and says the future is all about one word: "plastics."
Well, plastics may have been then, but this is now. And the core themes I keep hearing these days there are two central ones that our becoming our new "plastics" in medicine: genomics and big data. Words that didn't mean much to most people a year or so ago now occupy front and center discussions at every level, not to mention are the topics of a number of meetings I have attended recently.
I recently went to one of those meetings, where over 450 people spent two days hearing from experts about the meaning, uses, and precautions that come along with "big data" in medical care. (Interestingly, there were also several presentations on the intersection of genomics and big data. So the two are definitely not mutually exclusive.)
Not that medicine is unique: big data is transforming much of the way we live and the way we experience life. What is different about medical care is that we are so far behind everyone else when it comes to adopting and effectively using information technology and data analysis to improve healthcare. But that is quickly changing. The power of technology is just beginning to impact health care as hospitals and doctors' offices increasingly adopt (and adapt to) health information technology, but it takes lots of resources and commitment–both human and financial–to make that happen.
As several speakers pointed out, having data and information is helpful, but translating it into something useful and effective creates true knowledge. We now have entire teams whose job it is to look at the information and make sense out of it, then offer it to others to improve the functioning of a hospital or a medical practice, and improve the health of those they serve.
But not everyone is there yet. It takes significant resources to enter this brave new world, and the local family doc simply doesn't have the margin to make that investment. Some of the thought leaders attending the meeting have dared to question publicly and privately whether smaller medical practices will, or even should survive this uncertain time.
We have a long way to go to until data management and analysis exerts a substantial impact on health care. If history is a guide, as one speaker reminded us, it has taken us a couple of decades to get our computers and our internet to the point that everyone is connected with a computer based device called a smartphone–and the rest has been history. Sometimes we forget that the internet and its impact on our daily lives didn't happen overnight. Transforming data-based knowledge in health care is going to take a long time as well.
A big question remains: how will you and the rest of the public respond to all of this? Almost every one of us is a patient at some time in our lives — maybe in the doctor's office, the hospital, at the drug store, or wherever. And as big data analysis becomes more pervasive, our data is going to end up somewhere.
How much control do you want over where that data goes or how it is used? You expect your health information to be available to your doctor (although some patients do request that some data be removed or redacted when that chart is sent to another health professional). But how far and with whom can it be shared? And under what circumstances must you give your specific permission to share that data? We routinely get privacy notices from companies we deal with, and if you read some of those you realize that you give away your rights to control your personal information with that company. When you go into the hospital and sign all of those forms, are you also giving that hospital the right to share your data?
So there is the promise and the peril: an exciting time of limitless possibilities using technology and data to improve knowledge, but limited by practical considerations of how much we can invest in the effort, how much it will cost, and — most importantly — who owns and controls your information.
One thing is for certain, however: this genie is not going to be put back in the bottle. Nor should it be. The burden is on us, however, to be certain big data — and all of the things it will do to improve our health — is a force for doing some of the things that must be done to improve the medical care we receive and not a cudgel to deny us the opportunity to achieve better health for ourselves and our nation.
Promise and peril. That is the heart of the question. Let us hope that big data in health care offers us more promise than peril, but only time will tell. And time is telling us now is the moment to move forward.
J. Leonard Lichtenfeld is deputy chief medical officer, American Cancer Society. He blogs at Dr. Len's Cancer Blog.