Welcome readers from CNN.com!
"E-patients are an essential part of the health care team, and play an increasingly influential role in the shared decision making process with their physicians."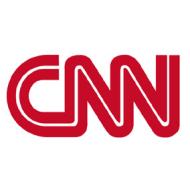 That's what I wrote in a CNN.com column published this morning, entitled, Will the doctor answer your e-mail?
However, doctors aren't given the tools or the time to properly engage empowered patients, despite the fact that studies show that most want to support those who take a pro-active stance with their health:
Neither the time physicians spend with their patients, nor the use of the tools necessary to facilitate a stronger patient-doctor relationship, are valued … E-patients can help, by recognizing the constraints on physicians and demanding that changes be made in the health system that will help doctors better meet the needs of empowered patients.
Enjoy the piece.
I also invite you to look around the blog and read insightful commentary from a diverse array of health professionals — updated 5 times daily — along with the Opinion page for a collection of my published commentaries.