The following is part of a series of original guest columns by the American Medical Association.
by Nancy H. Nielsen, MD
Back in September, I wrote in this space about ways physicians can prepare their practices to handle this challenging flu season and mentioned the importance of vaccination for all health care professionals. Today as National Influenza Vaccination Week begins, this is an excellent opportunity to remind ourselves, as health care professionals, that the single best way to protect against the flu is to get vaccinated.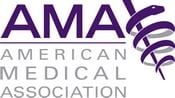 The Centers for Disease Control and Prevention (CDC) estimates approximately 22 million Americans have been infected with the 2009 H1N1 influenza virus, resulting in approximately 98,000 hospitalizations and 3,900 deaths – far higher than normal for this time of year. This unpredictable flu season means we must remain vigilant about preventing the spread of influenza through vaccination.
This has been a challenging season for vaccinations. As many medical practices experienced first-hand, the H1N1 vaccine was distributed later than expected and the high demand for seasonal influenza vaccines is making those difficult for many to obtain as well. Currently there are nearly 160 million doses of H1N1 vaccine available nationwide and while the seasonal vaccine is harder to locate, doses remain available and the CDC is urging that the public continue to seek out seasonal influenza vaccination. You can track the supply of H1N1 vaccine in your area on the CDC web site.
We should continue to counsel patients on the benefits of vaccines as the flu season continues into the spring – and, equally important, to take our own advice. A recent RAND study found that as of mid-November, about half of all health care workers had reported being vaccinated. This is roughly the same proportion that was vaccinated during the entire 2008 influenza season and shows a great improvement in vaccination rates. Still, the same poll found that 39 percent of health care professionals surveyed report that they have no intention of being vaccinated. Clearly, there is still more education to do within the medical community.
With fear and concern about H1N1 still rampant in the public, physicians, nurses and other health care professionals can lead by example by getting vaccinated against both seasonal influenza and H1N1. The vaccines are a safe and effective way to protect our patients, our families, and ourselves from the flu.
Through vaccination of medical professionals, we can greatly reduce the spread of influenza in health care settings and help prevent staff illness and absenteeism.
I've often said that public health is every physician's second specialty, and with the seasonal influenza and H1N1 vaccines we have a proven method for protecting the public from influenza. Encourage your patients to get vaccinated and get vaccinated yourself if you already haven't. It is a simple way to help stop the spread of influenza and keep our communities healthy.
The American Medical Association is proud to partner with HHS on National Influenza Vaccination Week, and we've updated resources on our Web site for physicians and patients on influenza. AMAfluhelp.org is another good resource for both patients and physicians. The site allows patients to assess their risk for influenza and determine the best course of action based on symptoms. They can then print out their symptoms and bring them to their physician's office or send them electronically.
Nancy H. Nielsen is Immediate Past President of the American Medical Association.