Doctors and nurses should receive the H1N1 vaccine.


That's the take-home message from my latest opinion piece in The New York Times' Room for Debate blog, published earlier this week:
There are over 11 million health care providers working in our hospitals, nursing homes and medical clinics. And with studies suggesting that 70 percent of doctors plan to continue working despite being sick with flu-like symptoms, tens of thousands of contagious workers can potentially infect patients who are already sick, or predisposed to flu complications. We owe it to our patients to receive the H1N1 influenza vaccine.

I'm also flattered to be included with other esteemed health care bloggers in FierceHealthcare's Nine Healthcare Bloggers Worth a Click:
These days, you can read any of hundreds of physician-written blogs, but few offer the insightful, relevant mix of health care business material Kevin, MD provides. It's useful medical news with just a twist of Dr. Pho included.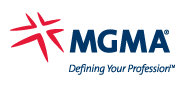 But wait, there's more, like the MGMA's In Practice blog's 10 healthcare Twitterers you should follow.
I appreciate the mentions, and I'm honored to be included in such fine company.
Update:


Just in this afternoon, Forbes.com released their Must-Read Health Blogs. Thanks for including me, and I also recommend visiting the other well-deserved sites as well.