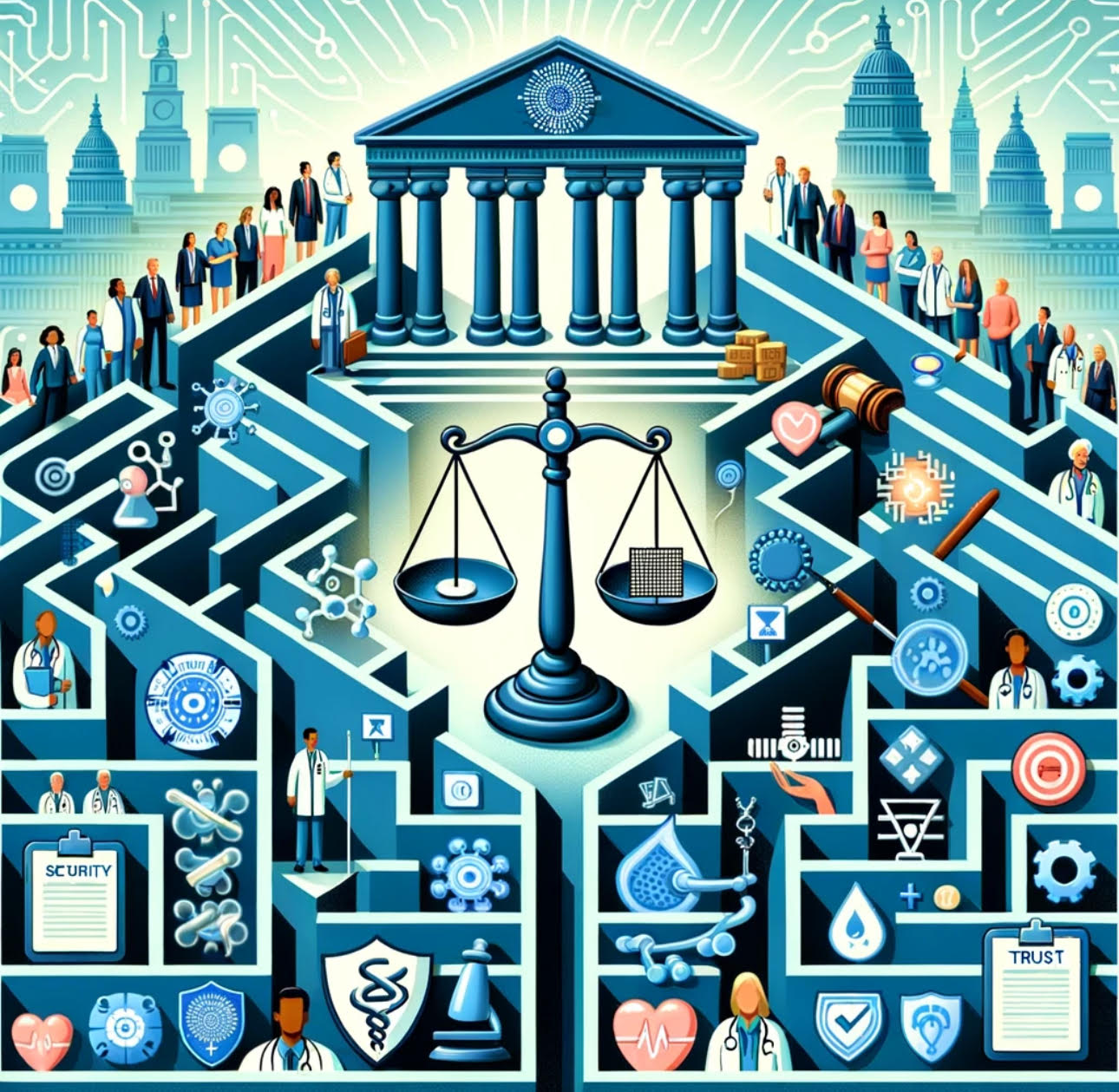 The current landscape of AI in medicine. Integrating artificial intelligence (AI) into health care is a complex yet transformative journey. As AI becomes increasingly indispensable, the medical community faces a paradigm shift—from being accountable for using AI to potentially being liable for not using it. In this article, we will explore the multifaceted implications of AI in medicine, from technical aspects to ethical concerns.
AI offers groundbreaking advancements in diagnostics, predictive analytics, and personalized treatment plans. However, alongside its benefits, AI introduces ethical dilemmas, data privacy issues, and the risk of misdiagnoses.
The liability shift: today and tomorrow. Physicians increasingly rely on AI for insights into symptoms, treatment options, and potential diagnoses. However, the legal implications remain unclear, with U.S. courts yet to set a precedent. As we grapple with these evolving liabilities, it's crucial to understand the technical aspects that underpin AI's role in medicine.
Technical aspects of AI. What doctors should know: Understanding the underlying principles of AI algorithms, especially in medical imaging, is crucial for effective implementation. The application of AI varies across medical specialties, requiring doctors to stay updated on the latest research and studies. While understanding the technicalities is essential, navigating the ethical landscape is equally critical.
Ethical implications: Navigating the maze. The ethical dimensions of AI in medicine are vast, including concerns about data privacy breaches and inherent biases in AI algorithms. Ethical considerations naturally lead us to the regulatory landscape governing AI in health care.
Policy and guidelines: Navigating the regulatory landscape. The U.S. Food and Drug Administration has a framework for AI applications in medicine, focusing on clinical, administrative, and research purposes. National and international guidelines set the stage, but organizations like the AMA play a pivotal role in shaping policy.
The role of the American Medical Association (AMA). The AMA has passed its first policy recommendations on augmented intelligence, focusing on designing, implementing, and using AI in medicine. While professional organizations weigh in on AI's role, the patient perspective offers another vital angle.
Patient perspectives: the other side of the coin. Patients are concerned about the security of their data when AI is involved in their health care. The trustworthiness of AI-driven diagnoses is another concern for patients, shaping the future of AI in health care. Understanding patient concerns rounds out our exploration, setting the stage for the future of AI in health care.
Conclusion
The integration of AI in medicine is a complex journey filled with both promises and challenges. From understanding the technical intricacies and ethical considerations to navigating the regulatory landscape and patient perspectives, the medical community has much to consider. The future of health care hinges on the harmonious integration of human expertise and AI capabilities, warranting continuous exploration and discussion.
Harvey Castro is a physician, health care consultant, and serial entrepreneur with extensive experience in the health care industry. He can be reached on his website, harveycastromd.info, Twitter @HarveycastroMD, Facebook, Instagram, and YouTube. He is the author of Bing Copilot and Other LLM: Revolutionizing Healthcare With AI, Solving Infamous Cases with Artificial Intelligence, The AI-Driven Entrepreneur: Unlocking Entrepreneurial Success with Artificial Intelligence Strategies and Insights, ChatGPT and Healthcare: The Key To The New Future of Medicine, ChatGPT and Healthcare: Unlocking The Potential Of Patient Empowerment, Revolutionize Your Health and Fitness with ChatGPT's Modern Weight Loss Hacks, and Success Reinvention.