Regular mass shootings are a uniquely American phenomenon. The United States is the only developed country where mass shootings have happened every year for the past 20 years, according to Jason R. Silva, an assistant sociology and criminal justice professor at William Paterson University. According to the Gun Violence Archive, by the end of June 2023, there were more mass shootings in the United States than days in 2023 — at least 370 mass shootings (four or more victims shot or killed), with 27 murders. Simlarly, in the first six months of 2023, there have been 22,689 gun-related deaths (10,017 homicide and 12,672 suicide).
The burden of bullets is real and relentless, and its impact on our society has become exceedingly corrosive, with incalculable costs to innumerable individuals and care providers.
As a trauma surgeon for 25 years, one author remembers all too well the challenges of trying to save teenagers' lives due to lethal gunshot wounds (GSWs), coordinating several surgical teams for patients with multiple GSW wounds across several body regions, calling for back-up surgical teams when gang-related violence was active in the community, talking with families about brain death protocols, potential organ donation, and end of life decisions soon after they arrive at the trauma center to find their child has sustained a GSW to the head. Approximately 8,000–10,000 such GSW-related discussions took place in those 25 years.
For the other author, who grew up in a small, rural town of 2,500 people, her first funeral ever attended was that of an 8th-grade classmate who had been accidentally killed by another classmate when the gun he was cleaning went off. Similarly, while working in a large, urban emergency department, needing to attend the funeral of her daughter's school classmate who died from a self-inflicted gunshot was heart-wrenching. The emergency department culture of treating violence-related injury left her feeling like the hamster on a wheel at times — keep running, no time to rest, just care for the next patient until end of shift. One particular Saturday, she was ready to quit, having to share with three mothers that their children died from gunshot wounds. Delivering this type of news left her feeling powerless, unable to function as she tried to imagine what these moms were experiencing. Today, while watching her own children, she thinks about how grateful she is that her kids are safe, and she often says a silent prayer for all parents who have lost children — especially those lost to violence.
The stark reality
A record 48,830 gun deaths in 2021 reflect a 23% increase since 2019, before the onset of the coronavirus pandemic. Gun murders, in particular, climbed sharply during the pandemic, increasing 45% between 2019 and 2021; the number of gun suicides rose 10% during that span. The overall increase in gun deaths in the United States since the beginning of the pandemic includes an especially stark rise in fatalities among children and teens under the age of 18, rising 50% in just two years, from 1,732 in 2019 to 2,590 in 2021. Firearms became the leading cause of death for American children in 2020, surpassing car crashes for the first time in decades, according to the CDC and the Pew Research Institute.
When compared with other wealthy nations in terms of gun deaths, the United States is an outlier: The gun death rate is nine times as high as Canada's (0.47 deaths/100K people), and 29 times as high as Denmark's (0.15 deaths/100K), for example.
When we look at the number of deaths related to GSWs, we also must consider the number of gun owners and guns. In the United States in 2018, there were about 393 million privately owned firearms, according to an estimate by the Switzerland-based Small Arms Survey. In other words, there were 120 guns for every 100 Americans (up from 88 per 100 in 2011). More than 16 million adults in the U.S. purchased a firearm in 2020, up from 13.8 million in 2019, according to an NIH analysis. Additionally, a 2015 National Firearms Survey found the majority of new firearms acquired over the previous 20 years were handguns, which now account for 42% of total civilian-owned firearms in the U.S., compared to one-third two decades ago.
And while the U.S. has just 4% of the world's population, its citizens own about 40% of civilian-owned guns globally. Other recent surveys find that about 40% of adult Americans own a gun or live with someone who does. Most of those gun owners cite protection as their primary reason for owning a gun, and most believe the gun or guns they own make their homes safer. However, a 2015 Harvard study, found that people defended themselves with a gun in fewer than 1% of 14,000 crimes from 2007 to 2011.
Similarly, research has consistently shown that households with guns are actually less safe,  with markedly higher risks for accidental deaths, suicides, and domestic homicides. A 2014 review of the research published in the Annals of Internal Medicine found that access to firearms was associated with a doubled risk for homicide and a tripled risk for suicide. And a study published in the American Journal of Preventive Medicine in July 2019 found that for each 10% increase in household gun ownership rates, there was a 13% increased incidence of domestic firearm homicide.
The call to action
The Second Amendment to the United States Constitution was ratified on December 15, 1791, proposed by James Madison, to allow the creation of civilian forces that can counteract a tyrannical federal government. The amendment states: "A well-regulated Militia, being necessary to the security of a free State, the right of the people to keep and bear Arms, shall not be infringed."
For many, the amendment is interpreted as a right to protect the individual right to keep and bear arms. Gun regulation advocates often argue the amendment is being misinterpreted to the detriment of society's better interests, and not in keeping with the original intent.
Resolving the public debate around the Second Amendment is not where physician leaders should spend their energies. Rather, physician leaders should focus their energy on helping our communities prevent violence,  regardless of whether it is related to guns, physical assaults, rapes, the illicit drug trade, or impoverished communities with inadequate social supports and services.
The burden of bullets is real and relentless in the United States. The impact on our society has become exceedingly corrosive with incalculable costs to innumerable individuals and care providers. The financial impacts on gun-related deaths are but a single source; the economic burden related to GSW injury and disability is relatively untold. The health care workforce carries the emotional burden of caring for what, at times, seems to be an endless parade of catastrophes.
This is a call to action. As physician leaders, we must embrace our place of respect in society and the opportunities that respect engenders to put our individual and collective energies into creating the positive transformations needed for our societies as a whole. We should seek deeper levels of professional and personal influence and better recognize ways we can each provide constructive guidance.
As physician leaders, we must find, support, and share community resources with our patients to help them recover from and prevent further violence. Prevention cannot be accomplished by our sector alone, however. Justice, public health, education, mental and behavioral health, government (local, state, and federal), social services, business, housing, media, and organizations that comprise the civil society sector, such as faith-based organizations, youth-serving organizations, foundations, and other non-governmental organizations, all need to play a role. Everyone can provide help and support in order to help prevent further violence in our communities.
Resources to consider: Strategies and Approaches to Prevent Youth Violence and Violence Prevention.
Exploring and creating opportunities for broader levels of positive transformation is within our reach — individually and collectively. As physician leaders, let us become more engaged, stay engaged, and help others become engaged. We must find ways to strengthen our communities and to make them places where people are safe to gather and enjoy their family and friends. The victims and their families deserve more than the residual shadow of ongoing violence and fear.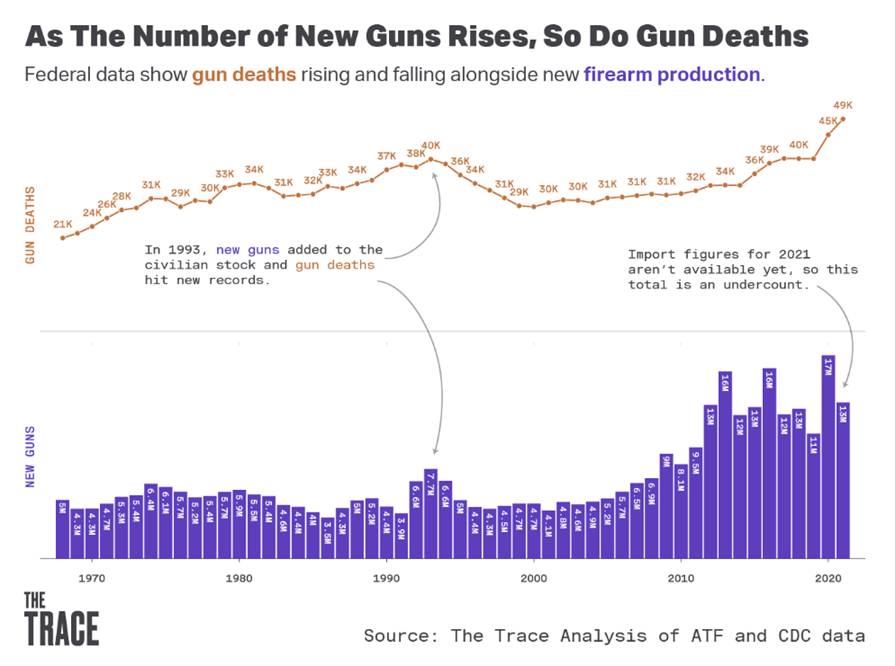 Stephanie Duggan is board chair, American Association for Physician Leadership.
Peter Angood is CEO and president, American Association for Physician Leadership, and author of All Physicians are Leaders: Reflections on Inspiring Change Together for Better Healthcare.