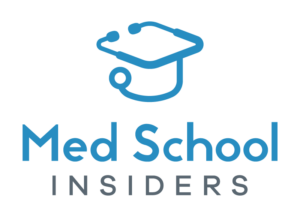 This article is sponsored by Med School Insiders, the premier resource for future doctors, home to the world's largest YouTube channel for premed and medical students.
Taking a gap year during medical school provides you with an opportunity to pursue your studies and passions in a more balanced way, but it certainly isn't for everyone.
Each student has their own unique set of circumstances, and these will define your gap year. It could be the opportunity of a lifetime, helping you to land the residency placement of your dreams. Or your gap year could backfire, resulting in broken habits, reduced knowledge and skills, and one more year before you can begin to pay back that growing medical school debt.
If you're considering a gap year, begin by researching what supports are available through your school. At some schools, it's quite common for students to take longer to complete medical school. For example, Stanford says the majority of their students take five or more years to earn their degree. But this certainly isn't the case everywhere, and if your school doesn't offer support, it will be more difficult to take a gap year. However, it's far from impossible if you determine it's the best path for you, regardless of the institution you hail from.
So, how do you know if taking a gap year is the best option for you? Here are five pros and five cons to consider when choosing whether or not to take a gap year during medical school.
Pros of taking a gap year during medical school 
1. Bolster your residency application
With an extra year, you can seriously strengthen your residency application. So far, on paper, the accomplishments you've made during your first two years of medical school are probably fairly similar to your classmates. With USMLE Step 1 being pass/fail now, there are fewer ways for you to differentiate yourself from so many similarly qualified residency applicants. 
With a year off, you can do just that—work to create a stellar residency application. If you're worried about the strength of your application or are trying to get into a competitive program, you will benefit from this extra time, but only if you use it wisely. 
Take time to assess your own strengths and weaknesses as well as what the programs you're interested in look for in residency candidates. What can you accomplish with a gap year, and will your efforts make a notable impact on your application? 
If you believe you need more time to adequately prepare, seriously consider how a gap year could improve your Match Day experience. It's far better to choose to take a gap year than to be forced to take one after you fail to match.  
2. Prepare for USMLE Step 2 CK
USMLE Step 2 CK is a rigorous exam with quite a lot riding on it. Without Step 1 scores to differentiate students, Step 2 CK holds more weight—it will be one of the few hard scores residency programs look at. 
If you struggled with Step 1, a gap year can give you additional time and space to dedicate to Step 2 rather than trying to fit studying in around your regular classes and clinical rotations. 
Even if you did succeed on Step 1, a gap year can give you added time to focus on Step 2 while also enabling you to maintain balance between studying, extracurriculars, and your own wellness. 
3. Prioritize wellness and relearn balance
Medical school expects you to learn and memorize a staggering amount of information quickly, which makes it extremely challenging and time-consuming. Every facet of your life will revolve around your studies and extracurriculars. Imagine the first two years of medical school as riding a roller coaster with a defective harness—you're speeding along while hanging on for your own survival. 
A gap year can give you a chance to recover in whatever way is best for you. You might use some of your time to see family and friends back home who you haven't had time for during your years of rigorous study. You may put renewed focus into building an achievable exercise routine. Or you might pick up an old hobby you lost sight of in the whirlwind of your first two years of medical school. 
A gap year is far from a year-long vacation, but you will be able to breathe again and focus on your own wellness. After all, it's likely that some of your healthy habits have fallen by the wayside. Taking some time to refocus on your own health and find more balance in your life will allow you to enter your final year or two refreshed and ready to take on your remaining rotations, residency applications, and your residency placement. 
4. Deeply pursue a passion
A gap year allows you to fully immerse yourself in a passion. This type of commitment is a good look on residency applications. 
Are there any passions, activities, hobbies, or personal projects you've neglected or haven't had a chance to try out during medical school? Now is a golden opportunity, as your free time will be almost non-existent in your later years of medical school and during residency, to say nothing of your actual career as a doctor! 
That pursuit could be anything from community work to medical scribing to creative writing to joining a startup, etc. Whether inside of medicine or not, a gap year can provide the opportunity to dig deeper into something beyond your studies, clerkships, and part-time extracurriculars. 
Your passions could be directly related to your current extracurriculars, the typical activities residency programs look for, or something completely new. If you've always wanted to travel, volunteer, or combine the two, this could be your last reasonable chance before you jump into the life of a full-time resident or full-fledged doctor. 
Consider how the activity will enhance your residency application. Are there any notable gaps in your experience, such as research, clinical experience, or leadership skills? What skills can you further develop with a gap year? 
A pursuit less directly related to your medical career may be worthwhile, and it could help you stand out as a candidate, but carefully consider how important the activity is to you. At this point in your medical education, anything you choose to spend your time on takes away from something else—there's only so much time, even when you take a gap year. 
5. Time to align on family priorities 
Finally, a gap year can help you align family priorities. 
You may be a medical student, but you're also a human being with a life outside of your studies. Families grow, become ill, experience loss, and sometimes, they simply need you. 
You might choose or be forced to take a gap year due to your personal situation. A gap year during medical school can allow students to begin growing their own families and be more available to experience those important moments. Another year before the rush of residency can also give students time to spend with a loved one who is sick and may not have much more time left. 
Your career is important, but so are the people you care about. If you're needed at home or want to be more available for an important time in your family's life, a gap year can give you that opportunity while still allowing you to continue on your doctor journey one year later. 
If you've been lucky enough to find a special someone during your time in medical school, you may choose to take a gap year so that your residency years align. This could be with a fellow medical student, PA, etc., or to allow a spouse outside of the medical industry time to align with you on moving to another city or state with you for residency. 
If you choose to utilize a gap year for personal reasons, be sure to find balance in your lifestyle. Ensure you stay on top of your skills and experience, whether that be to work part-time in a clinic or to study for USMLE Step 2 as you take time for your family. 
Cons of taking a gap year during medical school
1. Longer time before becoming a doctor
Looking at cons, let's start with the obvious: taking a gap year means it's going to take longer for you to become a doctor. 
While it's only one year within your 10+ years of education and training, this can be a huge detractor for some students. Non-traditional applicants who have already taken a gap year, whether by choice or due to having to reapply to medical school, may not be willing to push off becoming a doctor for yet another year. 
It's also one more year of not having an attending salary, which may not be feasible for some students. 
That said, be sure to honestly assess where you're at with your residency application. Do you have the experience and skills it takes to stand out? If you want to join a competitive medical specialty, are your current credentials enough? If you're unsure, reach out to mentors or hire a one-on-one advisor to help you objectively assess where you stand. 
It's far better to improve your application during a planned gap year than to be caught off guard by a no match. 
Without a match, it's very likely you'll be forced to take a full gap year to improve your residency application the second time around. There simply isn't enough time to make significant changes to your application between March and the next application cycle in September. It's not impossible, but it is extremely unlikely, and you don't want to risk a second no match. 
2. Skills and knowledge become rusty
A year is a long time, which means your memory will fade and your skills will get rusty.
Know that if you do take a gap year, you must work to maintain your clinical skills and knowledge. You can plan for this by using your gap year to study for Step 2 or by continuing hands-on extracurricular work to keep yourself up to speed.
For example, you could work or volunteer at a clinic once a week so that you don't lose key skills. Plus, working in a clinic while you have a bit more free time will allow you to more fully invest yourself in the experience so that you not only maintain your skills but learn new ones too.
If you don't take time throughout your gap year to maintain your medical knowledge, be sure to build time into the end of your time away to get yourself back up to speed; otherwise, the gap year will do more harm than good come reentry into rotations.
3. Financial burden 
Taking a gap year can put students at a financial disadvantage since it means one more year missing out on an attending physician salary. There's a chance you could secure paid extracurricular experience over your gap year, but there are no guarantees, and it certainly won't pay as much as being a resident. 
Carefully consider your own finances when deciding if you are able to take a gap year, and if funding is a concern, be sure to begin planning your gap year as soon as possible. Do your research and find out what financial aid or grants are available through your school as well as outside resources. If improving your application or gaining a specific type of experience is your top priority, paid options may not be available. 
Remember to take into account the strength of your residency application. Don't delay because nerves are getting the better of you. Objectively, do you have a strong chance of matching into your preferred residency program? After assessing your application and gathering unbiased feedback, do you have gaps to address before applying to residency? In the end, not matching and having to wait another year will cost more. 
4. May not result in the outcome you want 
The outcome of your gap year could be far less than what you hoped for. There are no guarantees. For example, even if you planned to earn a publication, it may not work out in one year's time. Taking this time away from medical school can be risky, especially if you have very high expectations for what you hope to accomplish. A gap year is not a magical cure-all.
Underachieving on what you set out to do in a gap year can be extremely disappointing. 
You may not secure a publication or strong letter of recommendation; however, you will still gain a variety of experiences, and the time may result in a different positive outcome you hadn't considered before. The skills and relationships you build are not for nothing but know that what you hope to accomplish is not guaranteed just because you have more time. 
5. The habits you developed may fall apart
A gap year is more fluid and flexible. If you're someone who likes structure, you may find the time difficult to adjust to. 
Are you on track? Are you making adequate progress? Are you finding the right balance between wellness and your planned gap year commitments, such as employment, volunteering, or dedicated studying? Taking a gap year means you won't get the immediate feedback you're accustomed to from grades, exams, completing clerkships, or checking off traditional medical school boxes. 
Disrupting the healthy habits and medical school groove you worked hard to develop could do more harm than good. Ideally, you'll be able to stick with a similar structure during your gap year, just with more breathing room for wellness and other activities. But if you struggled to stick to those healthy habits while in medical school, the lack of structure at this critical time in your doctor journey may not be right for you. 
You don't want to come out of your gap year having lost the routines and processes you worked so hard to build. You will need that structure during your final clinical rotations and years of residency when you will be spread thinner than ever before. 
Is a medical school gap year right for you? 
Do you actually need to improve your residency application to gain a placement in your preferred specialty? Do you have specific goals you hope to accomplish during your year away from school? Are you the type of person who can stick to their habits and structures outside of a controlled environment? 
Taking a gap year during medical school can offer a number of benefits, but only if that time is utilized effectively. It's certainly not for everyone, and just because you take a gap year doesn't mean you will be in a better position for residency applications.
If you're considering a gap year, make sure you have a plan for what you hope to accomplish and how you will ensure you stay on track without the inherent pressure of medical school deadlines. Think about funding early on and know that it may not turn out the way you expect. How can you ensure your gap year gives you the wellness recovery you need while also challenging you to grow and improve your skills?
Med School Insiders is the premiere resource for future doctors, home to the world's largest YouTube channel for premed and medical students, as well as industry-leading medical school and residency admissions consulting and tutoring services. Built by physicians, for future physicians.