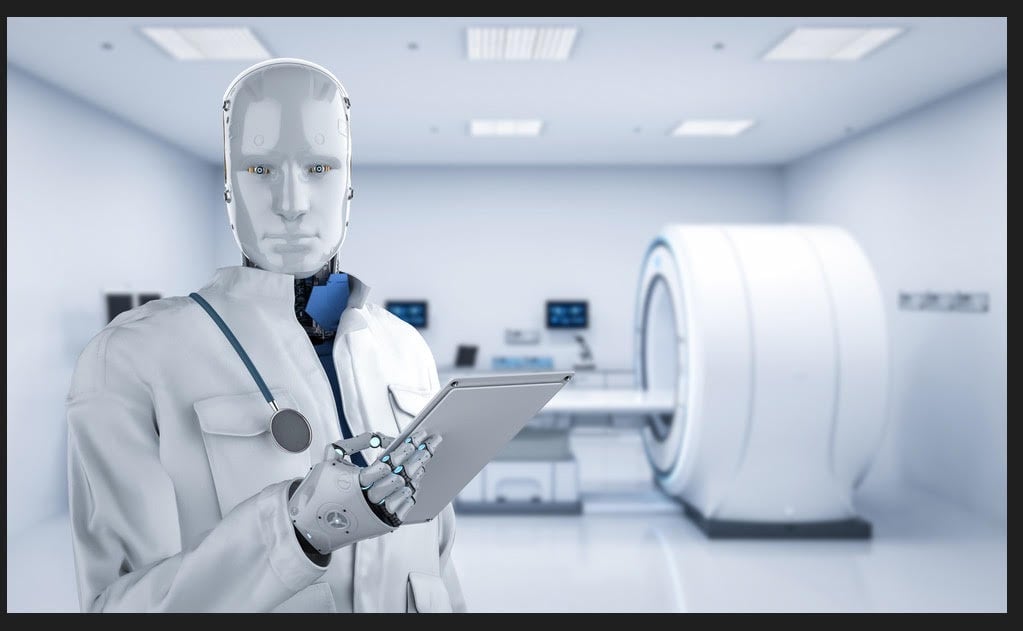 Artificial intelligence (AI) and generative pre-trained transformers (GPTs) have made significant advancements in recent years, with potential applications in various industries. The health care sector stands to benefit significantly from AI and GPTs, as they offer promising solutions for improving patient care, diagnostics, and treatment. This article will discuss the role of leading AI models like Copilot Bing, Bard, BioGPT, GatorTron, and BiomedLM in health care, addressing ethical concerns, future implications, and the potential for combating physician burnout.
AI models and their applications in health care
Models like Copilot Bing, Bard, BioGPT, GatorTron, and BiomedLM have proven invaluable in the health care field by answering medical questions, diagnosing patients, and optimizing patient care. These models aid medical professionals in making informed decisions, increasing efficiency, and providing better patient outcomes. By analyzing vast amounts of medical data, these AI tools can identify patterns and trends that humans may be unable to discern.
Enhancing patient care through AI
AI models can help deliver better patient care by reducing human error, personalizing treatment plans, and improving diagnostics. With AI's ability to process and analyze large amounts of data, health care providers can make more accurate diagnoses, which may lead to quicker treatment and recovery times for patients. Personalized treatment plans can be developed using AI algorithms, resulting in targeted therapies tailored to each patient's unique needs. This improves the patient experience and can lead to better health outcomes.
Addressing physician burnout with AI
Physician burnout has become a growing concern in the health care industry, with many doctors facing long hours, high stress, and an ever-increasing workload. AI technology can help alleviate some of this pressure by automating routine tasks, such as reviewing patient records and monitoring patient conditions. By reducing the administrative burden on physicians, AI tools can allow doctors to focus on patient care and maintain a better work-life balance, ultimately reducing the risk of burnout.
Ethical considerations and HIPAA compliance
As AI becomes increasingly integrated into health care, concerns about privacy, accuracy, and potential biases arise. Health care providers and organizations must address these concerns by implementing HIPAA compliance measures to protect patient data. Best practices for maintaining compliance include data encryption and access control measures.
AI assistants in everyday life
AI assistants like Alexa and Siri are becoming commonplace in non-health care settings, offering benefits in home automation, entertainment, and e-commerce. While these AI tools provide convenience and efficiency, there are potential drawbacks, such as privacy concerns and the potential for overreliance on technology.
The future of AI in health care
AI will continue to evolve and shape the health care industry, with potential advancements in precision medicine and drug discovery. Improved patient outcomes and increased efficiency will drive further adoption of AI technologies in medical settings. Health care providers will play a crucial role in ensuring that AI is embraced responsibly and ethically, with patient safety as a top priority. AI's potential to alleviate physician burnout further highlights its importance in modern health care.
Virtual medicine and wellness
The emergence of virtual health care presents new opportunities for AI models like Copilot Bing and other GPTs. As virtual medicine and wellness become more popular, security, privacy, and regulatory compliance concerns must be addressed. The future of virtual medicine and wellness will likely involve a balance between technological innovation and ethical considerations.
Conclusion
AI's current and potential uses in health care offer significant opportunities for improving patient outcomes, increasing efficiency, and streamlining medical processes. The potential to combat physician burnout further underscores the importance of embracing AI in health care. By adopting AI responsibly, health care providers can pave the way for a new era of medicine that benefits both patients and practitioners alike. As health care providers navigate the challenges of implementing AI technologies, they must remain mindful of ethical considerations, HIPAA compliance, and patient safety. By striking a balance between innovation and moral responsibility; the health care industry can harness the power of AI to revolutionize patient care and create a more sustainable and supportive environment for medical professionals.
Harvey Castro is a physician, health care consultant, and serial entrepreneur with extensive experience in the health care industry. He can be reached on his website, harveycastromd.info, Twitter @HarveycastroMD, Facebook, Instagram, and YouTube. He is the author of Bing Copilot and Other LLM: Revolutionizing Healthcare With AI, Solving Infamous Cases with Artificial Intelligence, The AI-Driven Entrepreneur: Unlocking Entrepreneurial Success with Artificial Intelligence Strategies and Insights, ChatGPT and Healthcare: The Key To The New Future of Medicine, ChatGPT and Healthcare: Unlocking The Potential Of Patient Empowerment, Revolutionize Your Health and Fitness with ChatGPT's Modern Weight Loss Hacks, and Success Reinvention.