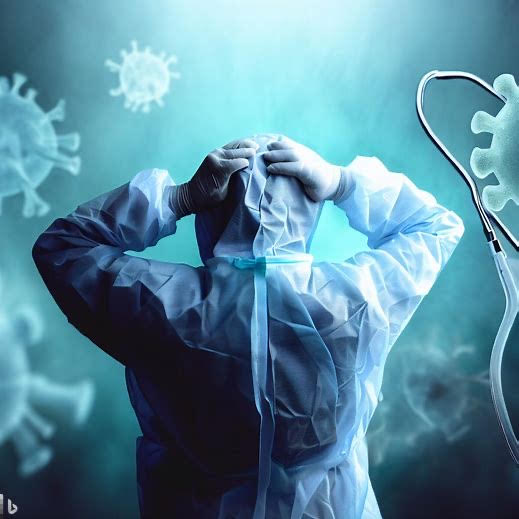 The COVID-19 pandemic has left an indelible mark on the health care system and its professionals. With an increased demand for nursing staff during the crisis, many young nurses entered the workforce to fill the gap. However, this new generation of nurses has brought a set of expectations and attitudes that are now putting a strain on hospitals and impacting physician salaries. This article will explore the entitlement and the lack of commitment seen in some younger nursing staff, the consequences of early retirement among health care workers, and the domino effect on the medical system.
The expectation for higher pay: a shift in perception
With the influx of new nurses during the COVID-19 pandemic, many have become accustomed to the high salaries offered to travel nurses. As a result, they expect similar wages and are unwilling to settle for less. This sense of entitlement has led to higher expenses for hospitals and health care systems, putting financial pressure on their budgets and causing a ripple effect reaching physicians.
Lack of commitment: the hourly worker mentality
In addition to their expectations for higher wages, some younger nurses have adopted an "hourly worker mentality," treating their jobs purely as a means to a paycheck. This attitude contrasts the "captain of the ship" mentality held by many physicians, where they see themselves as responsible for their patients' overall care and well-being. The lack of commitment and loyalty shown by these nurses has led to increased job-hopping, with nurses moving from one hospital to another without any sense of ownership in their work.
Early retirement: The COVID-19 push
The pandemic has also prompted many health care workers, including nurses and physicians, to retire earlier than planned. This sudden departure has exacerbated the nursing shortage and placed additional strain on the remaining workforce. As a result, hospitals have had to depend more heavily on the new generation of nurses, further driving up salary expectations and contributing to the overall financial burden.
The domino effect: decreased workforce and increased strain
This combination of entitlement, lack of commitment, and early retirement has created a domino effect on the medical system. With a reduced workforce, the remaining health care professionals have had to work harder to accommodate the increased patient load. This has led to increased burnout and stress, potentially affecting the quality of care provided to patients.
Other factors: overburdened hospitals and growing demand
The aging population and the increasing prevalence of chronic illnesses also contribute to the growing demand for health care services. This has placed additional pressure on hospitals and health care systems, which are already struggling to manage the financial and workforce challenges brought about by the pandemic and the new generation of nurses.
Artificial intelligence: a potential solution to the crisis?
As the medical system faces these challenges, artificial intelligence (AI) has emerged as a potential solution to help mitigate the strain. AI can support health care professionals in several ways:
1. Enhanced efficiency. AI-powered tools can help nurses and physicians optimize their workload by automating administrative tasks, such as scheduling, documentation, and billing. This allows health care professionals to focus on providing high-quality patient care and potentially reduce burnout.
2. Improved patient care. AI can support decision-making by providing data-driven insights and predictive analytics, helping health care professionals make more informed diagnoses, treatment plans, and prognoses. This can improve patient outcomes and reduce the pressure on the overburdened medical staff.
3. Telemedicine and remote monitoring. AI-powered telemedicine platforms can facilitate remote patient monitoring and consultations, reducing the need for in-person visits and alleviating the strain on hospital resources. This can also help health care professionals manage their workloads more effectively.
4. Workforce training and development. AI can support the training and development of health care professionals by providing personalized learning experiences, identifying skill gaps, and offering targeted educational resources. This can help nurture a more skilled and versatile workforce, better prepared to tackle the evolving challenges of the medical system. Legislation and cultural changes for AI-medical training for a new subclass of health care workers
To address the strain on the health care workforce, legislation, and cultural changes are needed to create a new subclass called Healthcare Expert Leveraging Patient-centered Efficient Resource (HELPER). This new classification of health care workers will have access to AI technology and be supervised by physicians, physician assistants, and nurse practitioners. They will be trained to provide patient care at the assistant medical level, but with the added benefit of AI tools and support.
The training for HELPERs will be different from traditional medical assistant programs, focusing more on AI and technology. This will allow for shorter training times, ranging from 9 to 24 months, enabling more people to enter the workforce sooner and help address the current health care crisis. The HELPERs will have access to a health care database powered by AI, called BioGPT, which will provide them with data-driven insights to support decision-making and improve patient care.
The introduction of HELPERs will provide more health care workers in the event of the next pandemic, allowing the medical system to be better prepared to handle the surge in demand. It will also enable health care professionals to focus on more complex cases and procedures while the HELPERs can support administrative and routine tasks.
While AI cannot directly address entitlement and lack of commitment among some nursing staff, it can help alleviate some of the strain on the medical system and create a more sustainable environment for health care professionals to thrive. However, ensuring that AI is implemented responsibly and ethically is crucial, focusing on complementing human expertise rather than replacing it.
Conclusion
The COVID-19 pandemic has brought about many changes in the health care system, including the emergence of a new generation of nurses with different expectations and attitudes and the early retirement of many health care workers. These factors and the increasing demand for health care services have created a domino effect that has strained hospitals and affected physician salaries. Artificial intelligence may offer relief by enhancing efficiency, improving patient care, and supporting workforce development. The medical community must address these challenges and foster a sense of responsibility and unity among all health care professionals to ensure the highest quality of patient care.
Harvey Castro is a physician, health care consultant, and serial entrepreneur with extensive experience in the health care industry. He can be reached on his website, harveycastromd.info, Twitter @HarveycastroMD, Facebook, Instagram, and YouTube. He is the author of The AI-Driven Entrepreneur: Unlocking Entrepreneurial Success with Artificial Intelligence Strategies and Insights, ChatGPT and Healthcare: The Key To The New Future of Medicine, ChatGPT and Healthcare: Unlocking The Potential Of Patient Empowerment, Revolutionize Your Health and Fitness with ChatGPT's Modern Weight Loss Hacks, and Success Reinvention.