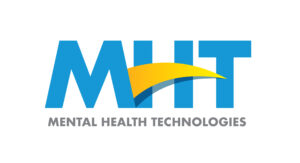 This article is sponsored by Mental Health Technologies (MHT), a cloud-based platform that enables health care providers to screen and measure mental health and substance abuse disorders.
Mental Health Technologies (MHT) brings much-needed technological innovation to a space in desperate need of it.
Via our online, HIPAA-compliant assessment tool, medical practices are able to send, evaluate, and bill DSM-IV and DSM-V tests remotely or in person. Physicians use that information to determine the type of treatment and overall level of care that best suits their patients' needs and continuously monitor that care with a range of analytics on patient progress and clinician performance.
MHT founder and chief executive officer Ernie Wallerstein says the MHT platform's objective is to improve patients' lives through a medically-supervised journey to wellness.
"According to the National Institute of Mental Health, one in five adults in the United States has a mental illness in any given year," said Mr. Wallerstein. "Clearly, there is a need for technological innovation, both from a customer experience perspective, as well as from a clinical and analytical perspective."
"Mental health applications, which are focused on conditions and disorders like depression, suicidality, and addiction, enable people to access professional support outside their therapist's regular office hours," he added.
How does MHT work?
The MHT ecosystem can be summarized in five steps:
Assessments sent to the patient
a. Sent one to two days prior to the appointment
Test results captured
a. Uploaded into physician EMR and MHT platform
Treatment plans and automated referrals
a. If a patient has a high test score, they will be asked for consent to be contacted directly by a specialist
Submittal to insurance for payment
Follow-up
The MHT assessment screens can be sent to the patient electronically, via email or text message, or filled out at the doctor's office prior to their appointment. Our platform also sends reminders to patients before their appointment if any of the tests provided to them have not been fully completed.
MHT's tool is able to screen for a variety of mental health conditions, including but not limited to:
substance abuse
depression
anxiety
PTSD
suicidal ideation
Suppose the patient answers any questions on our tests that would trigger an alarm for their safety. In that case, an alert will be immediately sent out to the appropriate resources as determined by the health care provider.
Upon receipt of test answers, results are automatically uploaded into to the physician's EMR system. Physicians then read the test data and correspond them to the appropriate treatment, including automated referrals.
A key differentiator between MHT and other tech-enabled mental health companies: Insurance is can be billed on behalf of the physician, ensuring a seamless payment and a profitable revenue source for the medical office.
Subsequent testing by referring medical professionals will provide the initial physician with test results, allowing a well-rounded knowledge of patients' health for their entire health care team.
Meet our founder and CEO
Ernie Wallerstein Jr. is the founder and chief Executive officer of Mental Health Technologies.
As a dedicated and lifelong employee of cloud computing and software programs, Ernie understands the untapped potential that stands to benefit the health care field.
"When it comes to mental health care, we noticed a significant void in the services provided to screen patients and collect objective data," he said. "With the efficient technology, health care professionals would be able to consistently provide mental health care services to patients across the country."
A major pain point for health care providers trying to tackle the burgeoning mental health and substance abuse crisis? Efficiency.
"The demand for mental health and drug abuse screening is immense, but there aren't enough people to deal with it," noted Mr. Wallerstein. MHT fills a critical void, with the capabilities to support a wide range of providers and clinicians.
"We aim to provide efficient tools not only to the mental health industry to treat patients but also for health care professionals who aren't necessarily experts in mental health to screen patients. This helps health care professionals to understand if the patient needs further assessment, has to be referred to a mental health care/substance abuse professional, or if they need to consider that mental health issues are comorbid with the primary symptom."
To add perspective to our platform, consider this scenario. When someone has back surgery and is put on a physical therapy regimen, the recovery period for a depressed patient is longer than for someone without it. But imagine if that person is undiagnosed–and untreated–for their mental health issue. It becomes vital to understand if the patient is already suffering from another underlying condition while the doctor treats the primary issues.
"The problem is enormous, but the current health care environment is not enough to address it. Even as the economy bounces back from COVID-19, mental health remains one of the biggest health care issues in the United States. There are so many patients out there who need help but have no access to it," said Mr. Wallerstein.
"That is one of the reasons we founded MHT in 2018 to equip health care service providers with efficient tools to combat mental health issues."
Looking ahead: What does the future hold?
MHT has several technological patents pending, submitted to the United States Patent and Trademark Office (USPTO). These patents are focused on the efficiency in the delivery of the tests and data analysis to deliver more insights efficacy of treatment based on preexisting comorbid mental health disorders.
"We have many innovations planned for our platform, with a near-term focus on ADD/ADHD testing, telemedicine, and advanced AI integration," MHT's founder and CEO said. "For ADD/ADHD testing, traditionally forms are mailed to parents and teachers. This makes for an inefficient and manual process. We have made this whole process electronic; patients, their guardians, and their teachers can electronically fill in ADD and ADHD assessments, and the data will be available to the health care provider immediately."
Mental Health Technologies is also planning to partner with tele-video companies specializing in telepsychology to enhance the level of care provided remotely. Over the medium to long term, one of our goals is to expand our predictive analytical capabilities.
"Integrating artificial intelligence and machine learning engines into our platform to take our data and cross-reference it with the health care information for the patient," Mr. Wallerstein said.
Why incorporate AI and ML? This will open up a massive new door to the mental health care space, allowing providers to benchmark and access other considerations related to the patient's mental condition, substance abuse issues, and comorbidity with other conditions.
Become a member of the family
At MHT, our employees have over 100 years of combined experience. Serving physicians nationwide, our exceptional team is here to help.
Talk to one of our customer service representatives today to learn more about the MHT platform and how you can receive a 30-day free trial.
We look forward to speaking with you.
Resources:
Mental Health Technologies: Data-Driven Mental Healthcare Services
Mental Health Technologies: A Technology-led Revolution in Behavioral Health Space
VISIT SPONSOR → https://www.mhtech.com/
SUBSCRIBE TO THE PODCAST → https://www.kevinmd.com/podcast
RATE AND REVIEW → https://www.kevinmd.com/rate
FOLLOW ON INSTAGRAM → https://www.instagram.com/kevinphomd
FOLLOW ON TIKTOK → https://www.tiktok.com/@kevinphomd