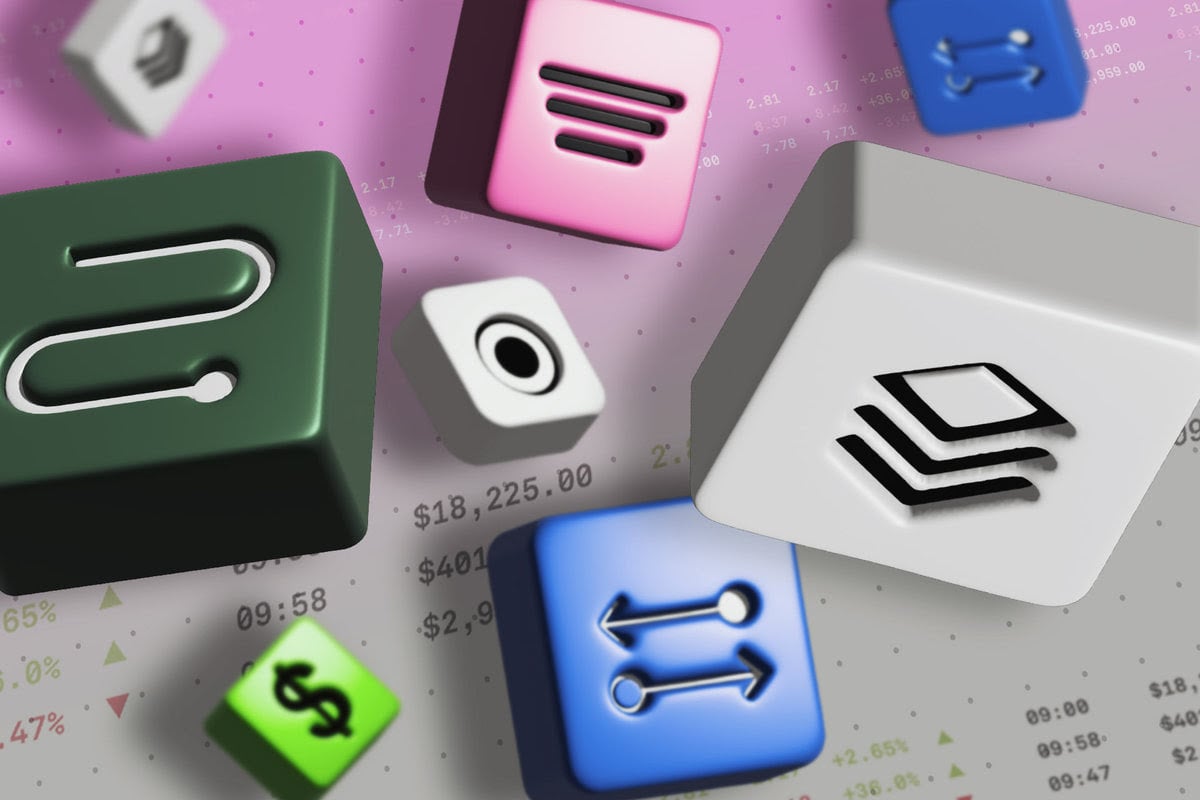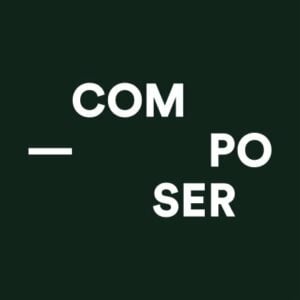 This article is sponsored by Composer. Composer's powerful platform lets you automatically invest through strategies that react to the market and capture the upside while protecting your downside.
Markets have boomed in the last decade. When markets were on their way up, physicians didn't need to carefully consider whether their financial advisor was actually doing a good job. With inflation at a 41-year high, the S&P 500 down 14 percent year-to-date, and a recession on the horizon, generic financial advice is no longer sufficient to preserve the wealth you've worked so hard to build.
It's time to upgrade how you invest. Figuring out how to protect your money in these conditions requires hours of endless research and monitoring – or Composer. Composer's powerful platform lets you automatically invest through strategies that react to the market and capture the upside while protecting your downside.
Previously, this style of systematic investing was off-limits to the majority of investors because of the time and coding skills required. While hedge funds like Citadel have averaged a 19.15 percent annualized return since 1990, compared to 10.6 percent for the S&P 500, physicians have had to rely on outdated financial advice. Now for the first time, you have access to this powerful style of investing without having to manage complicated spreadsheets or learn how to code.
Composer makes investing based on logic and data accessible to regular investors.
Two things that are important for investors in bear markets are diversification and avoiding emotional decisions.  
Composer helps investors diversify by serving up many different types of strategies and providing data to compare the strategies to equity and bond markets to see diversification benefits. It's easy to create a portfolio of diversified, uncorrelated strategies, an approach that Ray Dalio has called the "holy grail of investing."
Second, setting clear rules to respond to changing market conditions and to make portfolio decisions helps investors avoid emotional decisions. No more regret over poor decisions made impulsively in stressful market conditions.
Choose from a library of professionally created and vetted investment strategies.
To help you get started, Composer provides a library of rules-based investment ideas that can be implemented with the click of a button. An in-house investment team sources ideas from academic research and the work of well-known investment funds. Each strategy goes through a rigorous quality screening process.
All strategies are assigned a risk rating so that you can have complete confidence that the strategy is aligned with your level of risk tolerance.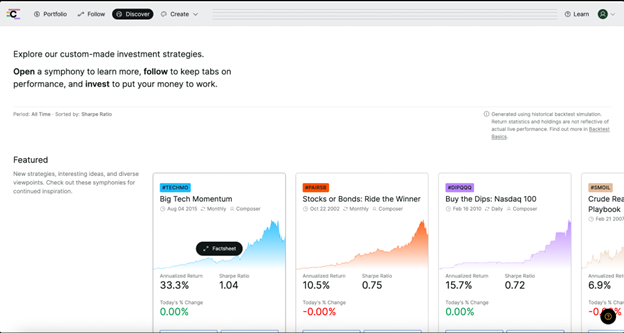 Test before you invest
Composer's powerful backtesting software allows you to model how strategies would have performed in the past and provides investors with advanced analytics on strategy performance since inception. Interested in seeing how a strategy performed during the COVID crash? It's easy to quickly determine whether the strategy is right for you. Compare different strategies using performance and risk measures or a strategy against your chosen benchmark. Historical allocations let you check out what each strategy held every day and how often it would have traded. You'll never want to invest without testing again. Best of all, backtesting strategies is completely free!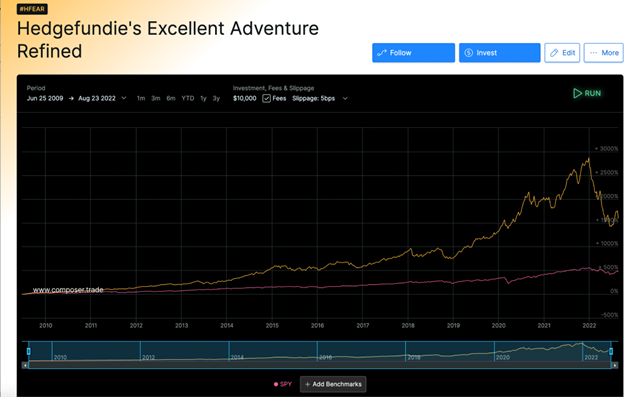 Strategy builder
Previously, algorithmic investing required you to be an engineer who could code in Python and had access to expensive trading software and market data sets. Composer built an easy-to-use, drag-and-drop portfolio builder that lets you invest in existing rules-based strategies or design your own in a snap, without the messy code and spreadsheets.
Automated execution
Save yourself time by leaving the grunt work of trading to Composer. Once you invest, Composer will monitor, rebalance, and execute all needed trades automatically. No more calculations and manual buys and sells. Check in anytime to see what each strategy is holding and all of the trades executed following your portfolio's logic.
Need to make changes – no problem! After you edit a strategy, the changes will be automatically incorporated during the next rebalancing cycle.
Save on fees
Why should you pay your financial advisor for sub-optimal performance? Composer allows you to trade commission-free. The state-of-the-art threshold rebalancing software only executes trades when a threshold or condition has been met. Trades across strategies are consolidated to further optimize trading. Reducing unnecessary trades saves you money in the long run.
There is a reason that customers have called the experience of using Composer "magical." Save your time and money; stop trading on impulse and start investing smarter today.
This article is provided for informational and educational purposes only. It is not intended to be investment advice and should not form the basis of an investment decision.
Ananda Aisola is co-founder, Composer.
Image credit: Composer