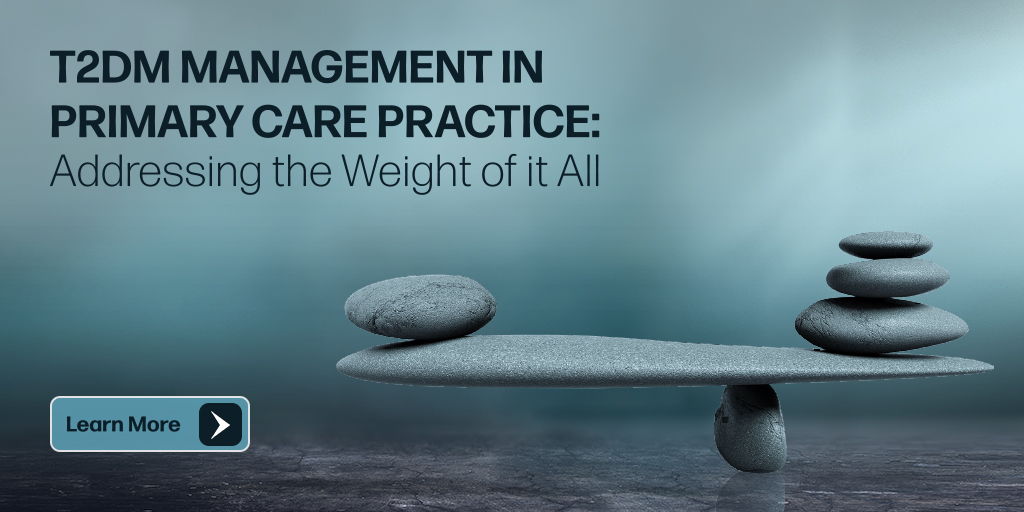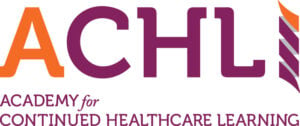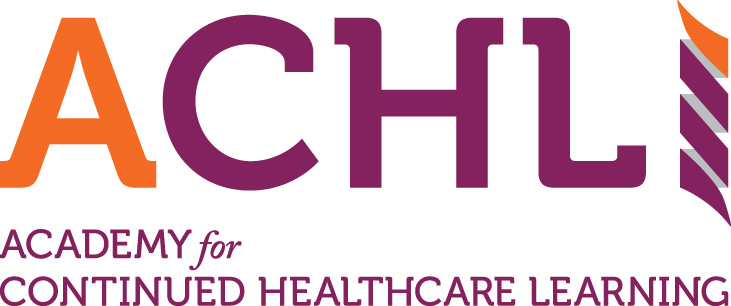 This article is sponsored by the Academy for Continued Healthcare Learning, an independently owned and operated full-service medical education company that has been developing certified health care education for nearly twenty years.
Visit the CME activity and Clinical Inertia Assessment Tool. This activity is supported by an educational grant from Lilly.
It's been over twenty years since clinical inertia was coined a term, and since that time, experts have debated on how to define it, and where and when it exists across the treatment paradigm. Every year, scores of information cross HCP's desks on clinical inertia, but when it comes to your patients, how do you determine whether your decisions to delay treatment intensification are clinical inertia or "appropriate inaction?"
And what about obesity? Individualizing treatment targets for patients with diabetes requires a comprehensive approach to minimize associated morbidity and mortality. Because most patients with T2DM are overweight or obese, effective glucose control and weight loss are needed to reduce cardiovascular risk factors and other complications of T2DM. However, misconceptions about the causes and mechanisms of obesity, and the false assumption that patients can manage their weight with simple behavioral modifications, contribute to ongoing clinical inertia in patients with diabetes.
Interestingly, while most HCPs can identify clinical inertia in their peers, they fail to recognize it in themselves and typically underestimate the number of patients in their care who have failed to meet their therapeutic targets. Whether they attribute it to the patient, the lack of time, or an absence of guidance on how to effectively individualize treatment, the problem persists.
To better support HCPs in their efforts, Donna Ryan, MD, professor emerita at Pennington Biomedical and Robert Kushner, MD, DABOM Professor of Medicine and Medical Education at the Northwestern University Feinberg School of Medicine, in collaboration with the Academy for Continued Healthcare Learning (ACHL), have developed a clinical assessment tool to provide HCPs with a "report card" on how effective they are in achieving short- and long-term therapeutic goals for their patients along with personalized recommendations on how to address inertia through weight-centric treatment strategies.
This tool, supported by an educational grant from Lilly and complemented by a CME activity, will be the subject of an upcoming roundtable discussion between Drs. Ryan and Kushner and Kevin Pho, MD, the founder of KevinMD. Mark your calendars for Tuesday, June 14, 2022 at 7 p.m. Eastern on the KevinMD platform. Let's not let clinical inertia persist for another twenty years. This activity is supported by an educational grant from Lilly.
Faculty biographies
Dr. Donna Ryan is professor emerita at Pennington Biomedical in Baton Rouge, LA, USA, where she oversaw clinical research for 25 years. Her research interests included lifestyle intervention and diet for weight loss, and she was an investigator on NIH studies, including POUNDS Lost, Look AHEAD, DPP, and DASH. These studies generated data to influence guidelines and policies for weight management. She was principal investigator for a series of studies for the U.S. Department of Defence which targeted military nutrition approaches to improve soldier readiness and performance. A particular research interest was improving primary care management of obesity and evaluating commercial approaches to weight management. She also studies the use of medications and devices to aid weight management. She was president of The Obesity Society and was designated Master of Obesity Medicine by the American Board of Obesity Medicine. She received The Obesity Society's George Bray Founder's Award (2013) and the George Blackburn Award (2019), was named Obesity Action Coalition Health Care Provider of the Year (2017), and was invited to give the Francisco Balmis Lecture (2019).
Currently, Dr. Ryan serves as past president of the World Obesity Federation, Co-Chair of the SELECT Steering Committee, and member of the Data Safety Monitoring Board for setmelanotide. She has more than 300 publications and remains an active consultant and advisor to companies developing drugs, devices, lifestyle programs, and medical approaches to obesity management.
Dr. Robert Kushner is a professor of medicine and medicine education at Northwestern University Feinberg School of Medicine, and director of the Center for Lifestyle Medicine in Chicago, IL, USA. After finishing a residency in internal medicine at Northwestern University, he went on to complete a post-graduate fellowship in clinical nutrition and earned a master's degree in clinical nutrition and nutritional biology from the University of Chicago. Dr. Kushner is past president of The Obesity Society (TOS), the American Society for Parenteral and Enteral Nutrition (ASPEN), the American Board of Physician Nutrition Specialists (ABPNS), and a founder and past chair of the American Board of Obesity Medicine (ABOM). He was awarded the "2016 Clinician-of-the-Year Award" by The Obesity Society, John X. Thomas Best Teachers of Feinberg Award at Northwestern University Feinberg School of Medicine in 2017, and the Friend Award by the Academy of Nutrition and Dietetics Weight Management Group in 2020.
Dr. Kushner has authored over 250 original articles, reviews, books, and book chapters covering medical nutrition, medical nutrition education, and obesity, and is an internationally recognized expert on the care of patients who are overweight or obese. He is author/editor of multiple books including Nutrition and Bariatric Surgery (CRC Press, 2015), Lifestyle Medicine: A Manual for Clinical Practice (Springer, 2016), Obesity Medicine, Medical Clinics of North America (Elsevier, 2018), Creating a Lifestyle Medicine Center (Springer, 2020), and Primary Care: Evaluation and Management of Obesity (Wolter Kluwer, 2022). His latest popular book is Six Factors to Fit: Weight Loss that Works for You! (Eat Right Press, 2020). Dr. Kushner's research interests include medical and obesity education, and lifestyle and pharmacological approaches to obesity.
Lisa Keckich is executive director and Nicolle Rochino is associate scientific director, Academy for Continued Healthcare Learning.
Image credit: Academy for Continued Healthcare Learning