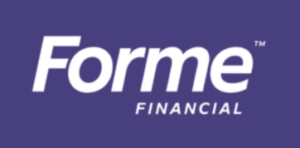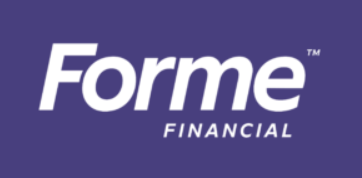 This article is sponsored by Forme Financial, a highly specialized advisory that works only with physicians.
Whether in early practice or nearing retirement, physicians face far more career and financial complexities than other professions. But until now they were limited to financial advisors who offer essentially the same solutions to all their clients, regardless of profession.
Forme Financial has a different approach. We are a highly specialized advisory that works only with physicians. Forme understands the uniqueness of a physician's career arc and the interconnected nature of your financial decisions. We provide a comprehensive approach to wealth building specifically curated for the needs of physicians with tailored advice for their ever-changing journey. Our services include investments, taxes, insurance, banking, lending, estate—all in one place and all seamlessly integrated. There is even a service called "career advisory" that provides compensation benchmarking, contract review, and negotiation advice.
Medical school prepares us to be doctors, but it does not prepare us for the many and complex financial decisions we face. Do any of these questions resonate with you?
"I'm looking at my post-residency options now. How do I know what a fair compensation package looks like and how do I negotiate for it?"
"In a few years, I will be making a lot more money. How should I think about things like paying down medical school debt versus investing for a higher return?"
I'm nervous there might be something I'm missing. As a practicing physician, how do I fully protect my assets and my income?
"I was shocked by my tax bill this year. Is there anything I can do to better plan for next year?"
Forme's comprehensive approach includes everything you need for a healthy financial future
Career pro
Prepare to negotiate that first contract with data-driven compensation benchmarks around salary, 401(k) and benefits, or get personalized compensation benchmarking so you know where you stand to maximize your earning potential.
Tax planning
We'll help you work with a skilled certified public accountant (CPA) to complete your annual tax filing, with year-round tax advice to optimize your picture.
Roth advance for residents and fellows
Our exclusive Forme Roth Advance™ low-interest loan allows residents and fellows to max out their contribution and save over $300K for retirement.
Investments
Personalized and always tax-smart investing techniques to meet your financial goals, managed for you by our Chief Investment Officer.
Insurance
A physician-specific risk toolkit to make sure you've got the right coverage to protect your income and your assets.
Tax planning
Expert tax-planning advice is delivered year-round by a skilled certified public accountant (CPA)—because taxable events don't just happen in April.
Trust and estate
Residents can start planning for their future and consider whether a trust is right for them and for more established physicians we provide a comprehensive analysis of existing trust documents to find gaps that our advisors can help you close.
Loans
Optimized debt strategies, whether you've still got school loans or have a mortgage you need refinanced—we'll help you make the right decisions.
Residents and fellows
When life moves at a million miles an hour, it's hard to stay on top of your financial future. With Pro Forme™, we've united everything you'll need on your wealth journey, all in one place, so you can start planning for tomorrow in just a few clicks. The first 100 KevinMD readers who respond will get a free diagnostic from Forme. Sign up now!
Practicing physicians
You've worked hard to get to where you are today, it's time you had a financial ally that stacks up. Whatever your goals and aspirations, we have the expertise to get you there. We'll get money off your mind so you can get back to what you do best. The first 100 KevinMD practicing physicians who respond will get a free diagnostic from Forme. Sign up now!
Forme. Building brighter financial futures for physicians.
Joseph Sicchitano is chief advice officer, Forme Financial.
Image credit: Forme Financial