Emily Watters is a physician who shares how the mRNA COVID vaccines — known as the Pfizer and Moderna vaccines — work. (Click to enlarge.)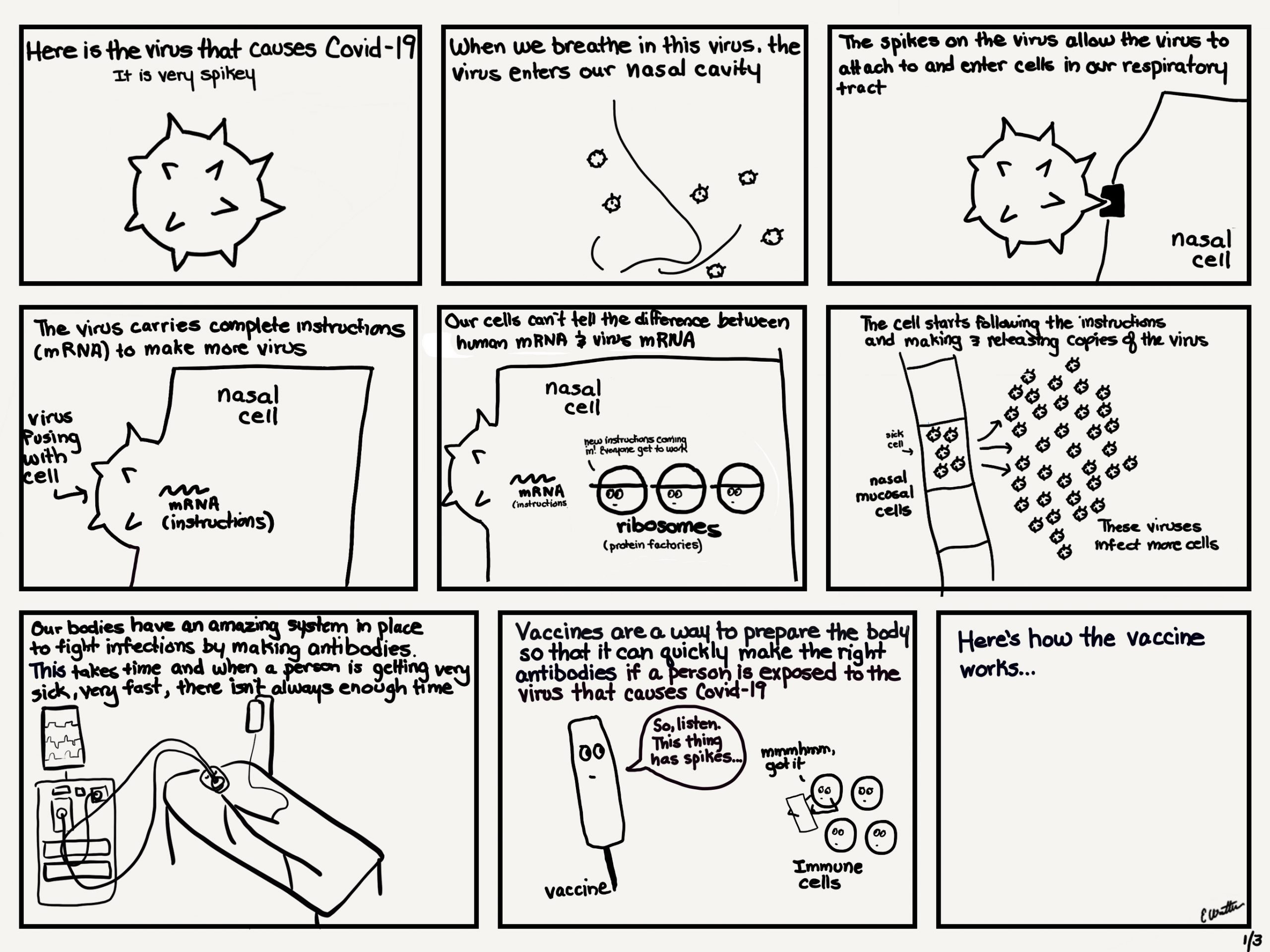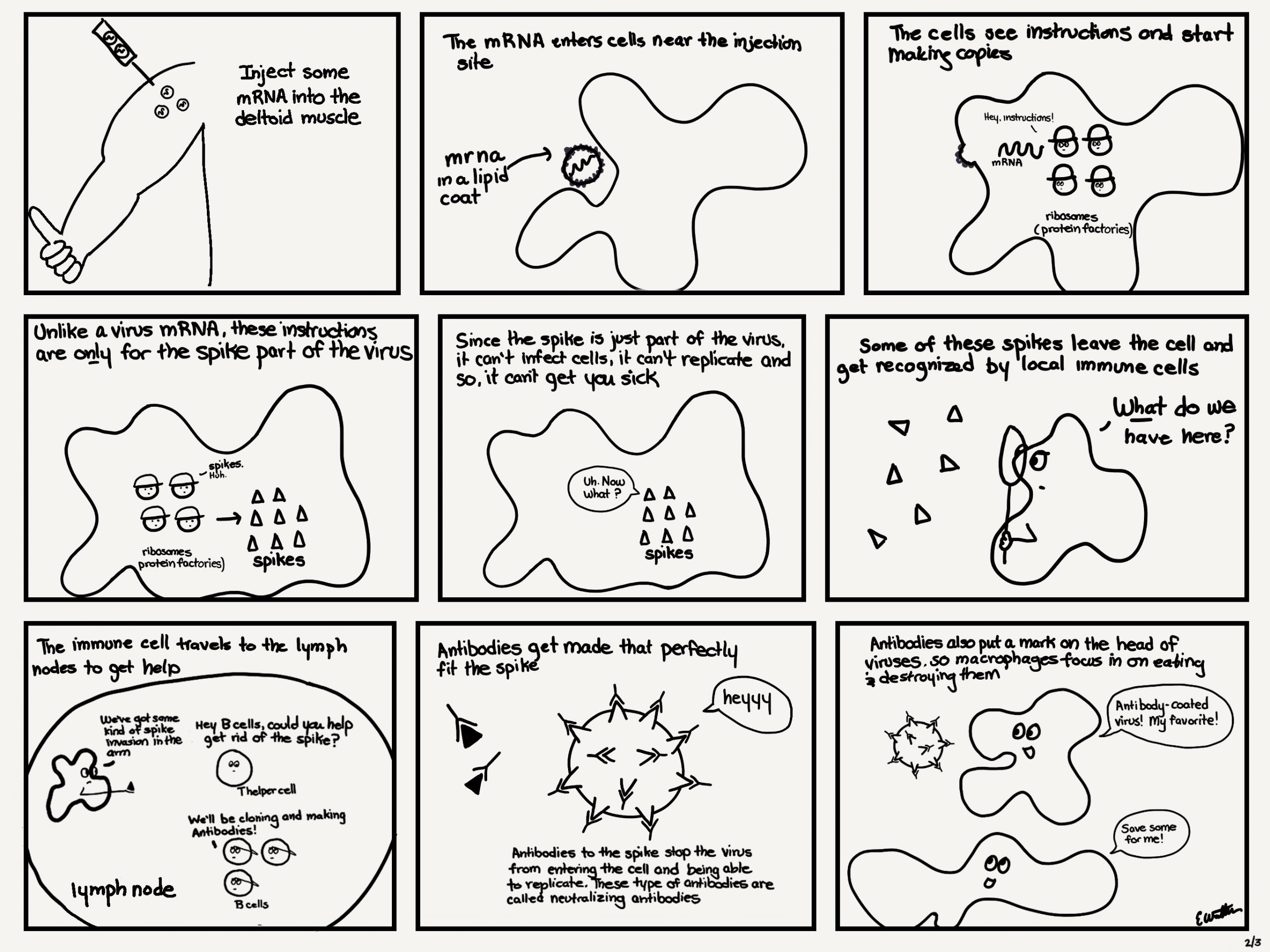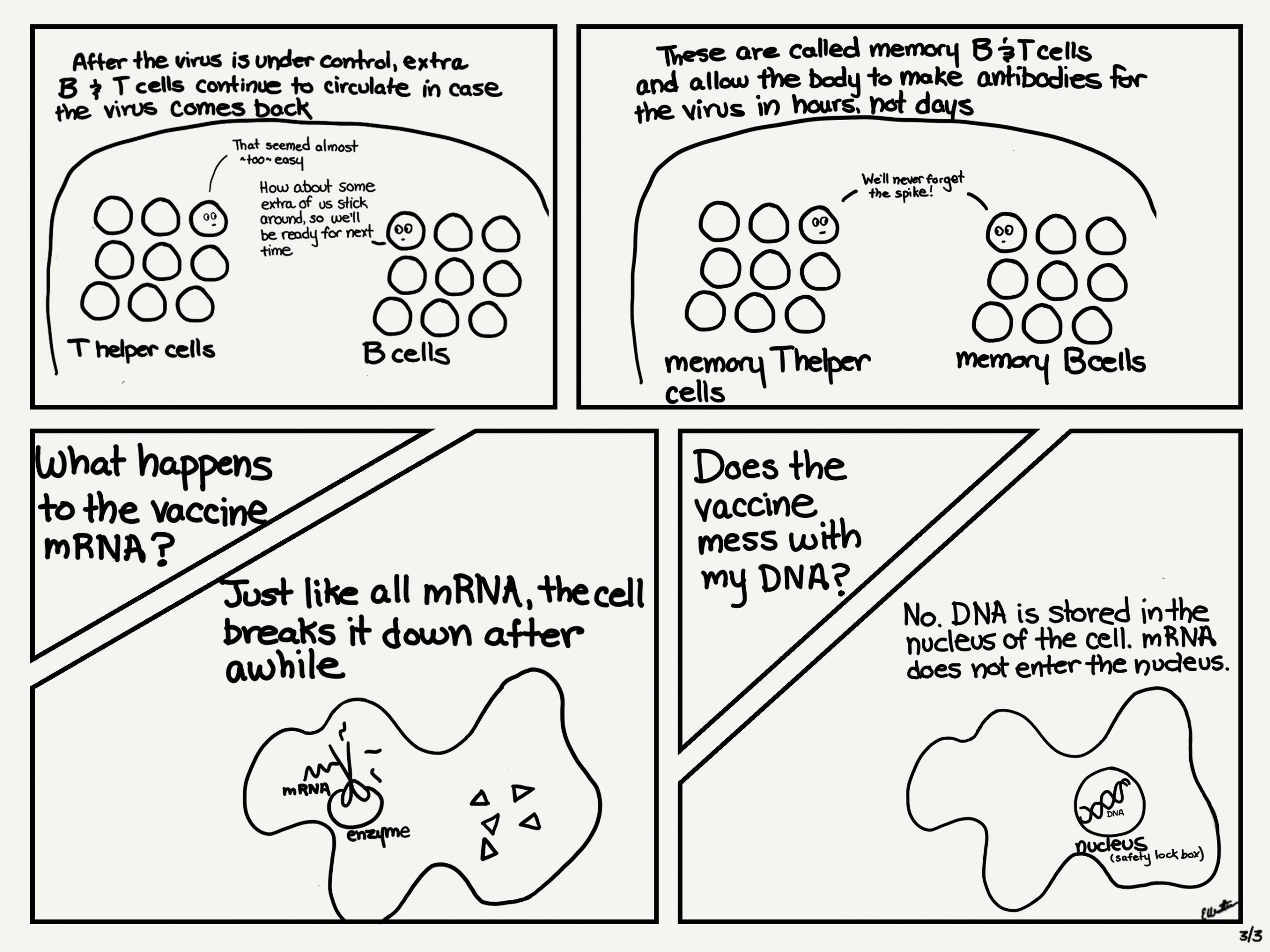 The other option, the single-dose vaccine created by Johnson & Johnson, is explained here (click to enlarge):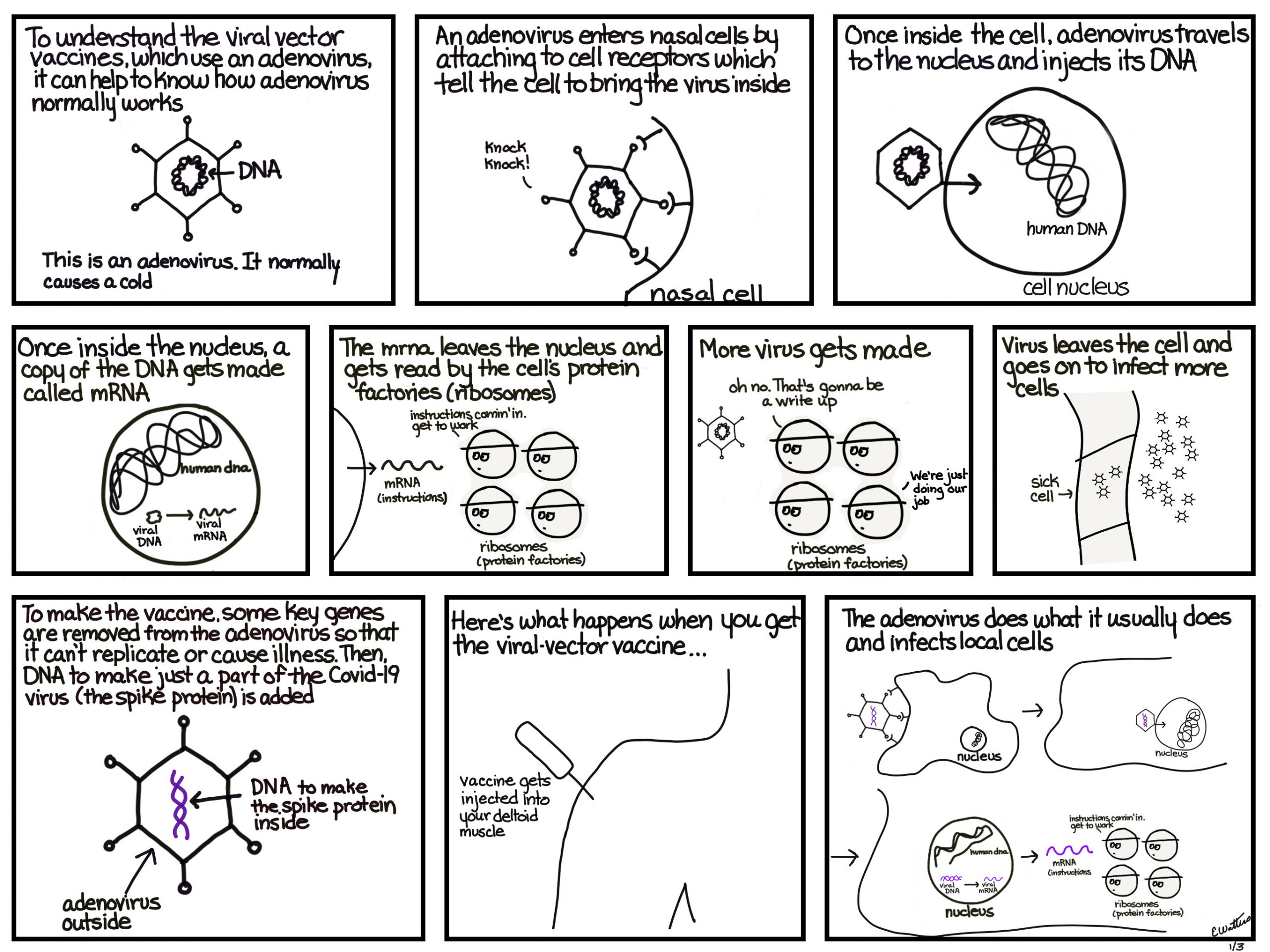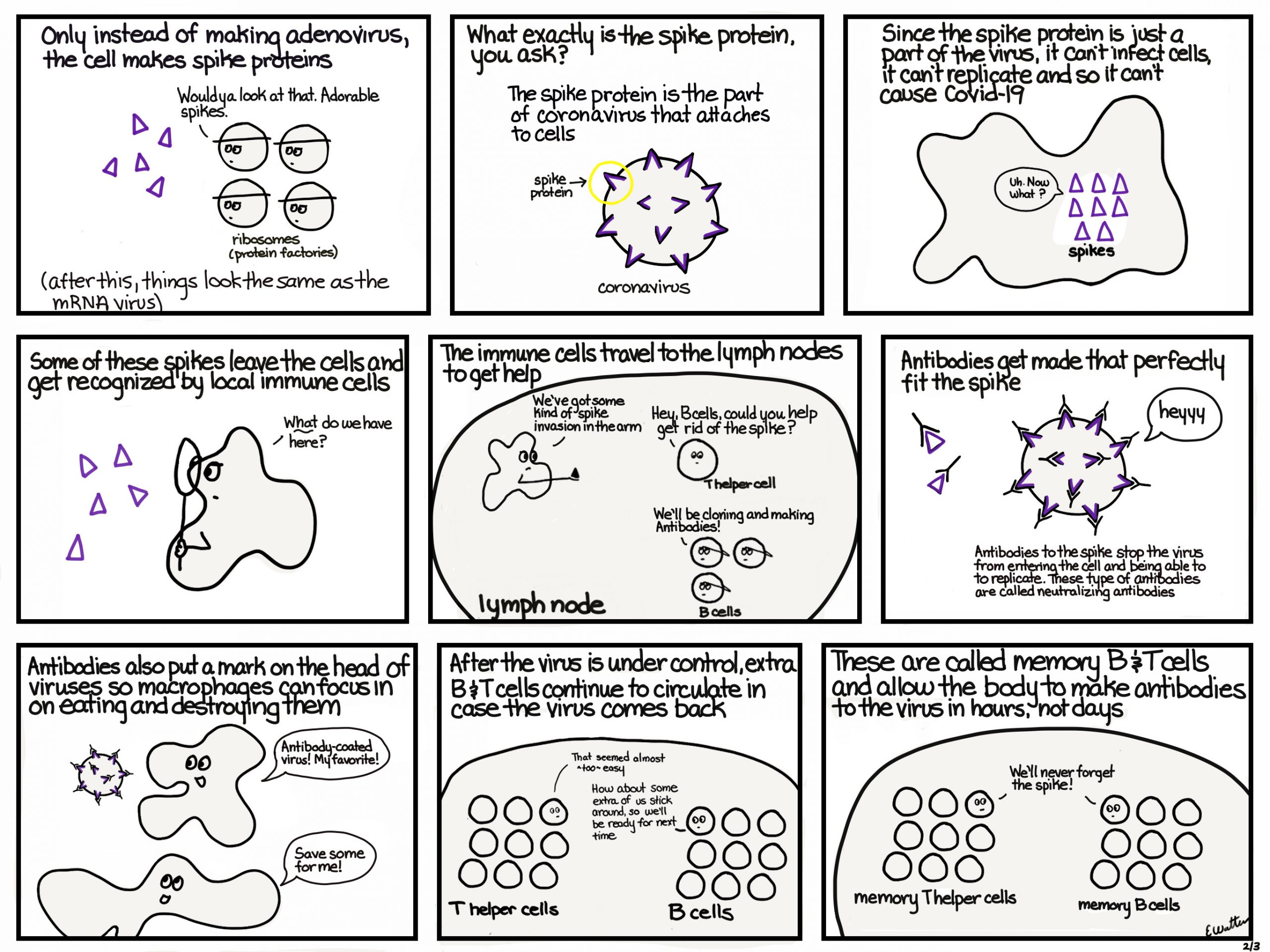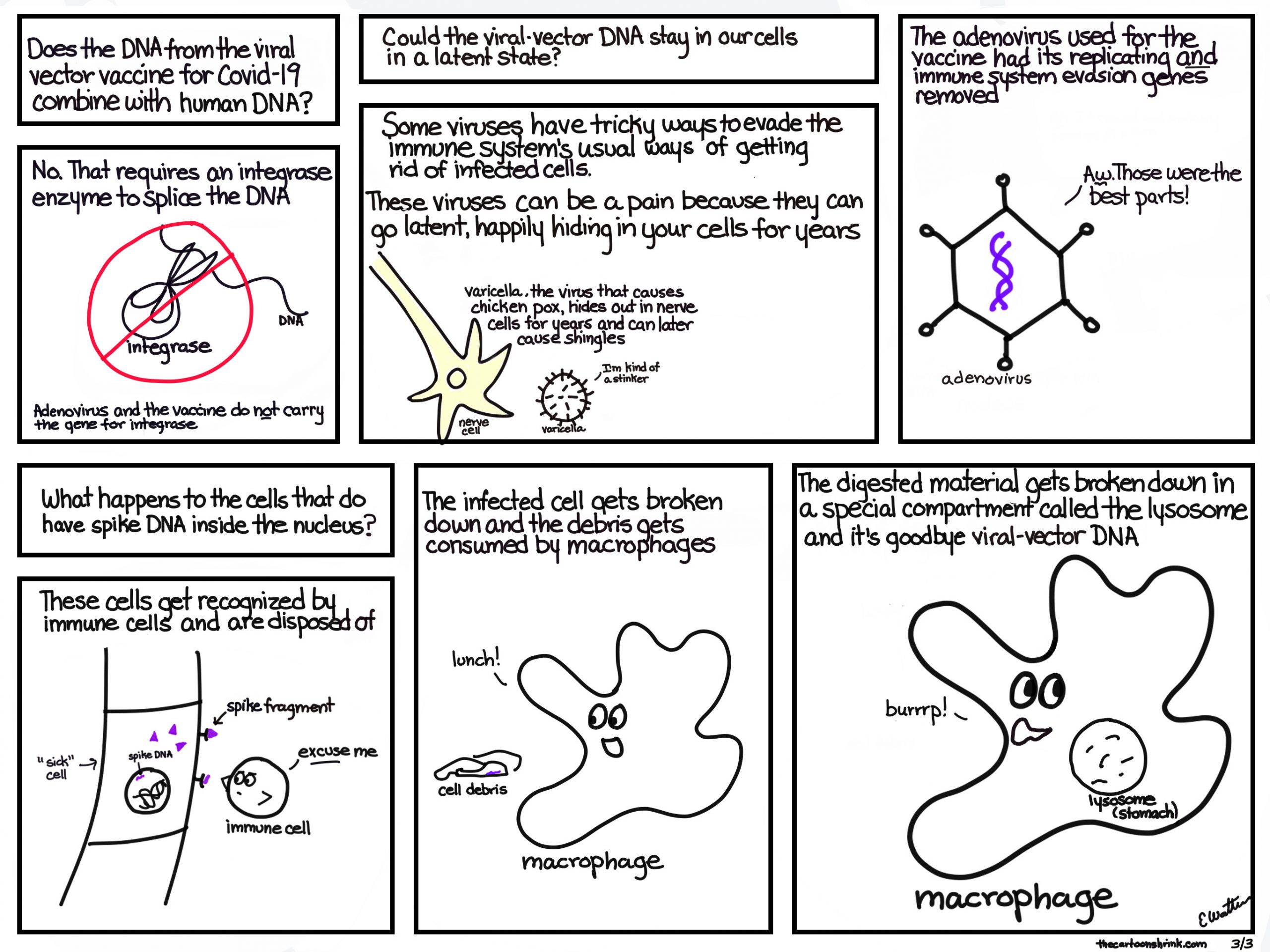 Emily Watters is a psychiatrist and can be reached at The Cartoon Shrink. Dr. Watters is an associate clinical professor on the volunteer faculty at the University of California, San Francisco. She currently works in private practice. She has 14 years of experience working in the public sector and previously served as the medical director for the Alameda Health System Intensive Outpatient Programs and the system lead psychiatrist in Contra Costa County. She spent several years working in general shelters for the homeless, where she was a leader in developing psychiatric services for people who are homeless. She loves to teach through comics and has developed talks on comics and advocacy, the neurobiology of methamphetamine disorders, splitting in primary care, the cycle of trauma, substances, and homelessness, as well as psychotic disorders in the hospital setting.
Image credits: Emily Watters