This article is sponsored by Pri-Med.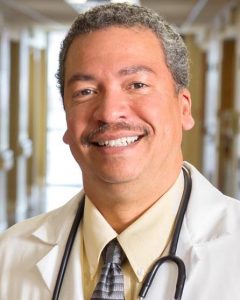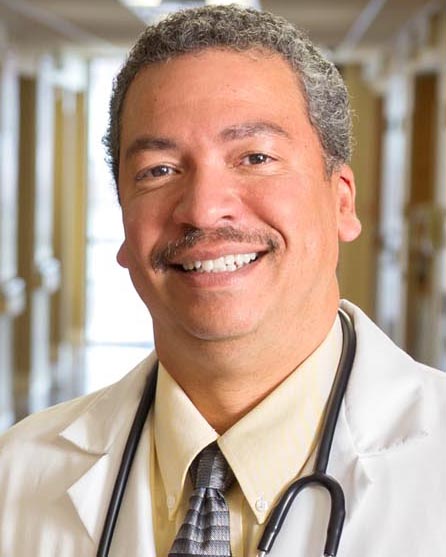 Gregory L. Hall, MD, an expert on African American health care, continues to draw interest and accolades from primary care audiences nationwide for his new CME web series, Bridging the Gap: Conversations with Dr. Hall, on Pri-Med.com. In each monthly episode, Dr. Hall hosts important discussions on health equity and social determinants of health, while focusing on evidence-based strategies to improve clinical care in African Americans.
Included in this review are takeaways from the first four episodes of Dr. Hall's landmark CME series.
Episode 1 | Introduction to Patient-Centered Clinical Care for African Americans
Life expectancy for African Americans is below that of Native Americans, White Americans, Hispanic/Latino Americans, and Asian/Pacific Islander Americans
Compared to other races and ethnicities, African Americans exhibit worse outcomes in many diseases (e.g., cardiovascular disease, diabetes) and cancers (e.g., lung, breast, ovarian, cervical, colon, prostate, pancreatic, liver, thyroid, and head and neck)
Health disparities among African Americans are due to a variety of factors, including access to care, genetic/epigenetic, patient-related, provider/system-related, and oppression
Historical and cultural differences lead to mistrust between African Americans and the medical community
Episode 2 | Cardiovascular Disease and Patient-Centered Care for African Americans
Across nearly every metric, African Americans have poorer overall cardiovascular health than do non-Hispanic Whites
Compared to non-Hispanic Whites, African Americans have 1.4 times the risk of hypertension, 1.5 to 2 times the risk of coronary heart disease, 2 times the risk of heart failure, and 3 to 4 times the risk for stroke
African Americans are less likely to achieve blood pressure control than are non-Hispanic Whites
ACE inhibitors and ARBs are less effective in African Americans for blood pressure control
African Americans have much lower NT-pro-BNP levels, and therefore early heart failure could exist in the presence of "normal-looking" levels
African Americans have a 41 percent lower risk of being diagnosed with atrial fibrillation than do non-Hispanic Whites
Warfarin-dose requirements vary across racial/ethnic groups, with African American patients requiring a higher dose than Whites to maintain a therapeutic INR
African Americans have more favorable lipid profiles than matched White Americans, including having higher HDL cholesterol levels, lower triglyceride levels, and lower LDL cholesterol levels
African Americans have a salt-sensitive gene that may make hypertension worse
75 percent of all African American patients with hypertension are salt sensitive, compared to 50 percent across all races with hypertension
African Americans showed the most pronounced blood pressure reductions in response to salt restriction, with a drop of 8 mm Hg systolic over 4 mm Hg diastolic averaged across an array of studies
Episode 3 | Obesity & Diabetes: Patient-Centered Clinical Care of African Americans
African Americans have a significantly increased rate of obesity, which directly correlates with an increased risk for chronic illnesses
African American women have a higher prevalence of obesity and are at a greater risk for weight management problems
African American children with obese parents are 10 times more likely to be obese
African Americans are 80 percent more likely to be diagnosed with diabetes type 2 than are White Americans, and are also diagnosed at an earlier age
The HbA1c value in African Americans essentially equates to a 0.4 percent difference (higher) for glucose-matched White patients
African American patients with sickle cell trait have lower HbA1c at any given level
HbA1c is not reliable in patients with sickle cell disease or thalassemia
African Americans should be encouraged to stop smoking, as smoking increases the risk of diabetes in this population
Episode 4 | Cancer Screening & Hematology: Patient-Centered Clinical Care of African Americans
Encourage the use of pharmacotherapy in smoking cessation rather than quitting cold turkey, particularly with menthol smokers
Perform annual lung cancer screening with low dose CT in adults aged 55 to 80 years who have a 30-pack per year smoking history and currently smoke or have quit within the past 15 years
Begin colon cancer screening among African Americans at age 45 and avoid sigmoidoscopies due to an increased prevalence of right-sided polyps and tumors
Screen African American men with an annual PSA and be aware that levels above 2 convey increased risk as well as accelerating increases within the normal range
The PSA test is a better and more sensitive detector of prostate cancer in African Americans, and at any given PSA level they are at a higher risk for prostate cancer than are White Americans
African Americans may have significantly lower values in WBC, neutrophil count, monocyte count, and platelets
African Americans may have significantly lower values in hemoglobin (HGB), hematocrit (HCT), mean corpuscular hemoglobin (MCH), and mean corpuscular hemoglobin concentration (MCHC)
Benign ethnic neutropenia (defined as between 1.0 × 109 cell/Liter and 1.5 × 1009 cell/Liter) has increased prevalence in African American patients
African Americans may have lower TSH levels with a range of 0.37 – 3.46 mIU/L (compared to "overall" reference interval 0.512 – 5.22 mIU/L)
The lipid profile in African Americans is generally more favorable with a higher HDL and lower total cholesterol, LDL, and triglycerides
Subtract 0.4 from the HbA1c in African Americans
Learn more about Dr. Hall
Dr. Hall is associate professor in integrative medical sciences and internal medicine at Northeast Ohio Medical Center and assistant clinical professor in medicine at Case Western Reserve University School of Medicine. He is also the director of the Institute for African American Health in Cleveland, OH, and recently authored Patient-Centered Clinical Care for African Americans: A Concise, Evidence-Based Guide to Important Differences and Better Outcomes.
View all episodes of Bridging the Gap to hear directly from Dr. Hall and earn CME credits at no cost.

Free CME/CE from Pri-Med
Join your clinician colleagues this week for PrimaryCareNOW on Thursday−Saturday, December 3−5. This free virtual conference, during which you can earn up to 19.00 CME/CE credits, includes brand-new courses on a wide range of primary care topics, including COVID-19, influenza, pain management, and more.
Your free registration includes access to inspiring keynote addresses from Drs. Sanjiv Chopra, Frank J. Domino, and Daniela Lamas. Sign up now.