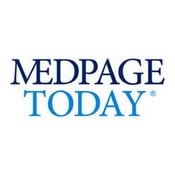 President Trump was administered dexamethasone therapy for COVID-19 treatment, and had two episodes of low oxygen saturation levels that required supplemental oxygen, said doctors at Walter Reed Medical Center at a press conference on Sunday.
"In response to transient low oxygen levels, we did initiate dexamethasone therapy [and] our plan is to continue that for the time being," said Brian Garibaldi, MD, of Johns Hopkins University. He also confirmed the president received his second dose of remdesivir.
White House physician Sean Conley, DO, said the team "debated on whether or not to start" dexamethasone, but added, "the potential benefits probably outweighed any risk at this time."
Dexamethasone is a low-cost steroid that has shown the most benefit for the sickest patients with COVID-19. According to the U.K.'s RECOVERY trial, incidence of mortality was significantly lower for patients receiving mechanical ventilation, and those receiving supplemental oxygen without mechanical ventilation, but there was no significant benefit for those not receiving respiratory support.
The NIH currently recommends dexamethasone for hospitalized patients with "severe COVID-19."
Doctors also said the president was receiving X-rays and CT scans. When asked by reporters if there were signs of pneumonia, lung involvement, or damage to the lungs, Conley said there were some, "expected findings, but nothing of any clinical concern."
Conley confirmed that President Trump's oxygen levels dropped to 93 percent, that he did receive supplemental oxygen on Friday "for about an hour," though he continued to stress "it wasn't in the low 80s or anything like that."
When pressed about the two incidences of a drop in oxygen levels, Conley said he would have to "check with the nursing staff" about the second round of supplemental oxygen.
"If he did [receive it], it was very limited," he said.
After he was asked if the president's oxygen levels ever dipped below 90 percent, Conley responded, "we don't have any records here of that." He described President Trump's current oxygen levels at 98 percent.
Conley also confirmed the president had "a momentary episode of high fever and temporary drop in [oxygen] saturation" on Friday, which prompted the medical team to move him to Walter Reed.
Garibaldi said the president's liver and kidney function remain normal. Conley said that like every patient, lung spirometry was performed on President Trump, and it was "over 2,500 ml each time."
When asked if the president is being treated in a negative pressure room, Conley maintained he was "not going to get into specifics" of care.
The hope is for President Trump to be discharged to the White House as early as tomorrow, where he can continue his treatment course, Garibaldi noted.
Molly Walker is an associate editor, MedPage Today.
Image credit: Shutterstock.com