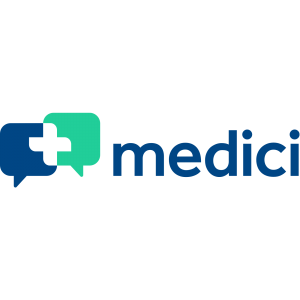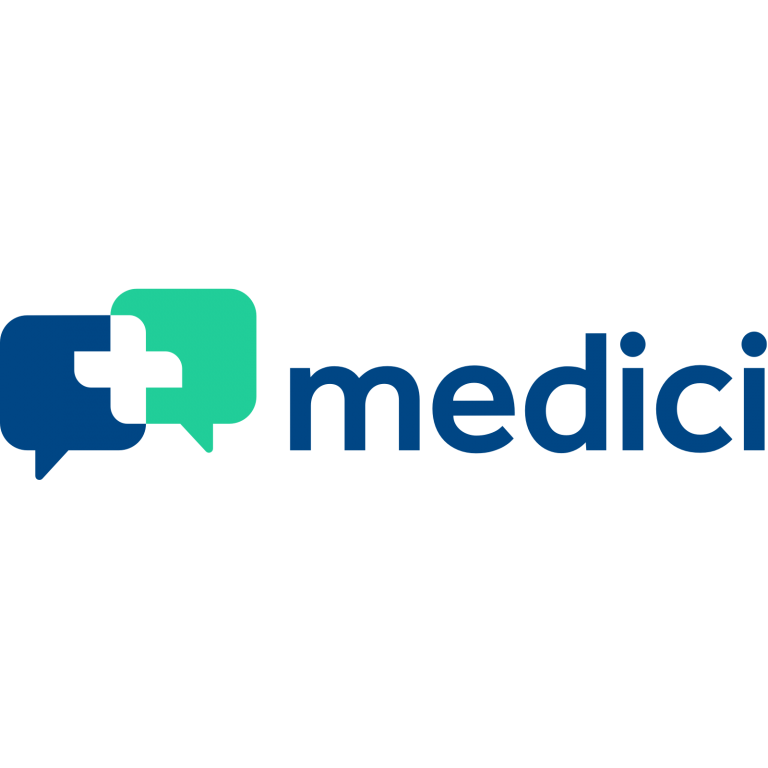 This article is sponsored by Medici.
Telemedicine has increased exponentially since the rise of COVID-19. It reduces COVID-19 exposure risk for both patients and providers. In many ways, telehealth has become an essential service for physicians and other health service workers. Still, with the rapid rise of the pandemic, many providers have difficulty navigating the billing side of telemedicine. While telehealth under Medicare legislation and policies continue to evolve, here are the latest answers to commonly asked questions during the COVID-19 PHE (public health emergency).
1. What exceptions does COVID-19 allow for?
Telehealth is normally a covered benefit only if the patient is in a rural or underserved area, such as outside a metropolitan statistical area or a rural health professional shortage area. These restrictions have been lifted for the duration of this state of emergency. In addition, cost-sharing, such as deductibles and co-pays, as well as many prior authorization activities, have also been suspended by Medicare.
2. Do I have to be in the office to use telehealth services?
No. Per the CMS COVID-19 FAQ, telehealth visits can now be provided no matter where the provider or patient is located and irrespective of whether the patient is new or established.
3. What services can be reimbursed?
Physicians can bill for virtual check-ins, e-visits, remote monitoring, and prescription of controlled substances for both new and established patients. According to the Center for Medicare and Medicaid Services (CMS), medical screening exams, a requirement under the Emergency Medical Treatment and Labor Act (EMTALA), can also be performed via telehealth. To deliver care to as many patients as possible, telehealth visits can now be provided no matter where the provider or patient is located.
4. Can I use a telephone and bill for telehealth visits?
For Medicare and Medicaid, audio-only phone conferences can be billed at the same rate as in-office or audio-visual telehealth visits, but this may vary with commercial insurance and in some states.
5. Who can be reimbursed for telehealth services?
Providers eligible for telemedicine payments encompass a wide spectrum and include physicians, physician assistants, nurse practitioners, clinical nurse specialists, certified nurse anesthetists, clinical psychologists, and clinical social workers, registered dieticians, and nurse-midwives.
6. Are there HIPAA limitations?
The Office for Civil Rights, which administers HIPAA, stresses that Facebook Live, TikTok, Twitch, and other public-facing communication tools should not be used to conduct telemedicine visits. While services such as Skype for Business, Zoom, and Google Hangouts state that they are working to help providers comply with HIPAA, only a small handful of platforms have been developed around HIPAA guidelines. Austin-based Medici is among the few telehealth services with built-in, secure compliance.
7. How are telehealth services billed?
Per COVID-19 frequently asked questions (FAQs) on Medicare fee-for-service (FFS), the IFC directs physicians and practitioners who bill for Medicare telehealth services to report the place of service (POS) code that would have been reported had the service been furnished in person. This will allow their systems to make appropriate payment for services furnished via Medicare telehealth which, if not for the PHE for the COVID-19 pandemic, would have been furnished in person, at the same rate they would have been paid if the services were furnished in person. They believe this interim change will maintain overall relativity under the PFS for similar services and eliminate potential financial deterrents to the clinically appropriate use of telehealth. During the PHE, the CPT telehealth modifier, modifier 95, should be applied to claim lines that describe services furnished via telehealth. Practitioners should continue to bill these services using the CMS 1500/837P. Also, commercial payers may differ to what they require, some require the GT or 95 modifiers depending on the CPT code.
Here are some telehealth coding guidelines: If the visit has audio and pictures and is delivered in real-time, use E&M codes 99211-5 for established patients and 99201-5 for new patients. If it is not delivered in real-time, it is considered a virtual check-in, and code G2010 would be used. Virtual check-ins to determine whether an in-officer E&M is necessary would use code G2012. If the communication is not determining if an office E&M visit is necessary, and the patient is using the telephone, the interaction would be considered telephone E&M codes 99441-99443.
8. Do I need any special forms?
Each state has its own requirements for telehealth services, primarily related to informed consent forms. The nonprofit Telehealth Resource Center (see resources below) is a resource that offers details.
9. Can I bill for my time?
Yes. Office-based physicians should use their normal place-of-service (POS) code to be paid at the non-facility rate for telehealth services and add modifier 95 to telehealth claim lines. Telehealth services billed using POS code 02 (telehealth) will be paid at the facility rate. Physicians can also reduce or waive Medicare patient cost-sharing for telehealth visits, virtual check-ins, e-visits, and remote monitoring services. Physicians can continue using the CMS 2020 definition of physician time delivered on date of service or medical decision-making. For Medicare and Medicaid, audio-only phone conferences can be billed at the same rate as in-office or audio-visual telehealth visits, but this may vary with commercial insurance and in some states.
10. What are telehealth restrictions using private insurance plans?
While CMS guidelines have been established since April, ERISA plans, including employer-provided plans, are being addressed through the bi-partisan Health Care at Home Act (H.R. 6644). The bill, if passed, would ensure all ERISA plans are covered via telemedicine at comparable in-office rates and with cost-sharing waived.
Other telehealth resources and tools
Several TRCS and organizations developed resources that can help set up telehealth programs to address COVID-19. Also included are videos and toolkits that address telehealth etiquette, technology, implementation, and a directory that lists telehealth providers can be found by visiting Medici's telehealth website.


Disclaimer
For informational purposes only. Medici Technologies, LLC ("Medici") expressly disclaims any representations, warranties or guarantees of any kind, express or implied, regarding the content. In no event shall Medici or any of its affiliates, employees, or agents be liable, directly or indirectly, under any theory of law, for any claims, losses, or damages resulting from the use of or reliance on the content of this article or any third-party materials referenced herein. Before acting on this information, seek counsel from a licensed attorney.
Clint Phillips is CEO and founder, Medici. He can be reached on Twitter @clintgphillips.
Image credit: Medici