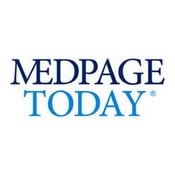 We watched as the new viral outbreak happened in a remote place in China, wondering if this would be a quick flameout or if Mother Nature would again exert her majesty on us mortals.
My associate, Madilyn, and I watched with more interest, knowing that her sister was in South Korea teaching English. She was due to return in late February, and we watched with growing anxiety as the virus migrated to South Korea. Even more worrisome was that her sister was teaching in Daegu, home to the Shincheonji church and epicenter of the outbreak there. I became quite well versed in transmission rates, R-values, and other epidemiological and pathophysiological aspects of this novel coronavirus and others.
On Friday, Feb. 21, when the number of cases in South Korea jumped from 20 to 346, I advised Madilyn's sister to leave Daegu, find a small hotel close to the Seoul airport, and self-isolate. The advice was timely as the city went on voluntary shutdown 6 hours after she left. She bought food from a small grocery across from her hotel and anxiously awaited her departure date on Feb. 25.
We were sure that she would be screened at Dallas-Fort Worth (DFW), her arrival airport, and were worried that quarantine may happen in the Dallas area, 280 miles from her home here. We made contingency plans based on the many potential outcomes of screening, including where to isolate her in her hometown, as she lives with an elderly and ill mother. By the time she landed on Feb. 26, Korea had over 2,000 confirmed cases, and the CDC had issued a Level 3 travel alert, warning Americans to avoid all nonessential travel to the country.
Madilyn and I waited for communication from her sister and were shocked that she landed in DFW, on a plane with 348 passengers with masks, and no one asked any questions about exposure or symptoms — there was no screening at all. She quickly realized her mask at DFW looked conspicuous, so she removed it and awaited her connecting flight home.
Frantic, I made calls to the CDC hotline, and was dismayed to learn that once a passenger has landed, the state health departments were in charge of handling the management of possible index cases.
Over the past weekend, we found out a woman in her 50s who recently returned from South Korea tested positive for the virus in Washington state. That could have been my associate's sister, or any of the 348 people on her flight.
I later realized that the international travel warnings that had been imposed, with the exception of China, did not contain airport screening measures.
But why not? Why did a Level 3 warning on travel to a country not result in the same level of concern as arrivals from that country? Was it an issue of manpower, or were federal agencies trying to quell a sense of national fear that results from such screening?
Surely the epidemiologists at CDC were doing their due diligence with risk prediction, but providers were isolated from critical decisions that had implications for our patients' lives.
On the phone with the CDC hotline, I asked why passengers from South Korea weren't receiving the same rigor of screening as those traveling from China, but the woman had no answer. When I asked if I could speak to a supervisor, I was told that a response was unlikely and may take more than a day.
Customs and Border Protection (CBP) was in charge of enforcing screening at targeted airports, the CDC agent said. The screening policy was developed by the CDC, the National Institutes of Health, and the Department of Health and Human Services, but CBP were the "boots on the ground" arm of containment.
She reiterated that state health departments were in charge once a passenger has landed. I phoned our Texas Department of State Health Services and was shocked to find out they were only open from 8 a.m. to 5 p.m. Please leave a message.
There was no emergency hotline, no recorded message or special extension to reach, no increase in shifts to handle any influx of inquiries. I was referred to our local health department by its website. Because an infectious disease doctor I know had a connection there, I was finally able to speak to a human being, the assistant director of epidemiology there.
What she told me was chilling: Testing was only being done on persons under investigation (PUIs) with symptoms, as the number of available kits was limited, and turnaround times were too long. She did not have access to test kits, and all of them had to be sent to the CDC in Atlanta. Very strict criteria had been established for testing, and I was not at liberty to have any patient referred for testing.
When I asked why not, the reply was also chilling. The polymerase chain reaction (PCR) test for COVID-19 was said to be weak, with a high viral load being necessary for positive detection, and false negatives would be problematic. With limited kits available, the decision was made to test only symptomatic patients.
I still cannot find a test for my associate's sister, nearly a week since she returned home.
I wanted to call my U.S. senator and alert him! But it dawned on me as events unfolded — as hundreds and perhaps thousands of passengers from affected areas had deplaned that day without screening — that high-level decisions had been made: Containment was not possible.
The evening news cycle brought home what my research had shown. I was appalled. The next step after containment is mitigation, so why weren't passengers screened with questions about exposure? Why wasn't there public information about this decision disseminated through the media? State and local agencies, indeed airports, could have taken alternate screening measures.
I called a CEO and chief scientist of the microbial genetics lab I consult for. He confirmed that the test was weak, and said the CDC was not helpful in allowing the live virus out to develop tests and vaccines. (CDC and WHO have made the genetic sequence for the COVID-19 coronavirus available for commercial labs to develop their own tests.)
The CDC has since been criticized for imposing testing criteria that is too stringent and narrow, and the federal government has responded by expanding its testing capacity. But invaluable time has been lost. One week in an epidemic is an eternity.
This obviously came from the top. It's time that physicians stand up for our patients and our nation and put an end to the abuse of science transmogrified into policy and politics. The American people deserve to hear that their government and quasi-governmental agencies made a decision that impacts their families' well-being. Screening and confinement would have been a simple solution, and the first step in mitigation.
Moreover, South Korea has been conducting over 15,000 tests per day. How is that small nation able to meet the demands of screening and early detection, and we are still confined to testing at the CDC? Bureaucratic delays due to absurd policy restrictions that serve only the plodding pace of most diseases must be instantly modified in an epidemic.
Remember the triage drills on your emergency department rotations? You did what needed to be done. That is the response we need from our government.
My associate's sister is resting quietly, recovering from jet lag, alone and isolated in a home someone graciously loaned her to stay in, until she either develops symptoms or I find a way to test her. That this doctor, unable to do the right thing for my patient, had to find his own solution shows the failure of policy and practice.
Timothy Hlavinka is a urologist. This article originally appeared in MedPage Today. 
Image credit: Shutterstock.com