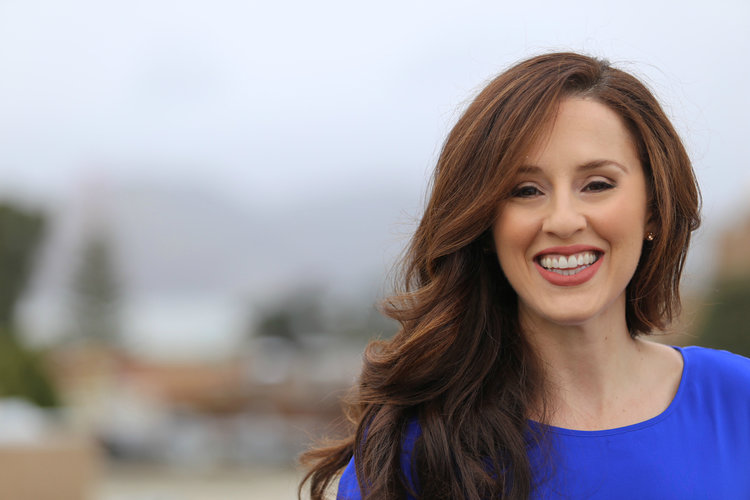 Physician Speaking by KevinMD is the only physician-run, all-physician speakers bureau.
We are practicing physicians and experienced keynote speakers, highlighting both large-scale events and intimate day-long workshops.
Today's spotlight physician speaker is Dr. Shoshana Ungerleider.
(Please visit our previous spotlight speakers, Dr. David Geier, Dr. Jordan Grumet, and Dr. C. Nicole Swiner.)
Shoshana Ungerleider, MD is a physician, founder, philanthropist and speaker. She works as an internist practicing hospital medicine at California Pacific Medical Center in San Francisco.
Shoshana started the Ungerleider Palliative Care Education Fund to support innovative programs that further palliative care education at every level. In collaboration with the California Pacific Medical Center Foundation, the Ungerleider Fund initiated a comprehensive education program to enhance medical training around advanced illness and end of life care, physician communication and wellness for health care providers at Sutter Health's California Pacific Medical Center.
She funded Extremis, a short documentary about end of life decision making in the intensive care unit by Academy Award-nominated director, Dan Krauss. The film premiered at Tribeca Film Festival in April 2016 and won Best Documentary Short. The film was nominated for a 2017 Academy Award and nominated for 2 Emmy Awards. She executive produced End Game, a short documentary on hospice and palliative care by Academy Award-winning directors Rob Epstein and Jeffrey Friedman which premiered at Sundance Film Festival this year and was acquired by Netflix.
Shoshana has spoken at Google, Exponential Medicine 2017, The Schwartz Center's Compassion in Action Healthcare Conference, Columbia University's Narrative Medicine Rounds, and Stanford University School of Medicine.
Shoshana speaks about the following topics:
The future is female: Looking ahead at the role of women in health care
Aging in America: What the "silver tsunami" means for health care in the United States
Ending well: Redesigning the end of life experience for patients and families
Re-imagining health care for the future: How can we apply design thinking to improve the health care experience
A Rx for burnout: How can we bring back joy and meaning to health care?
Please visit Physician Speaking by KevinMD to find out how Dr. Ungerleider, and other dynamic physician speakers, can highlight your event.
Your audience deserves the best.