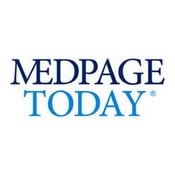 In a recent People article, Jeopardy! host Alex Trebek shared some good news. Diagnosed with stage 4 pancreatic cancer in March, Trebek said he was told that he has been responding very well to his chemotherapy regimen, and that he's in "near remission."
He went on to say, "It's kind of mind-boggling. … The doctors said they hadn't seen this kind of positive result in their memory … some of the tumors have already shrunk by more than 50 percent."
In an interview with Good Morning America's Robin Roberts (also a cancer survivor), Trebek admits that the chemotherapy has left him tired and occasionally depressed: "My oncologist tells me I'm doing well, even though I don't always feel it. I've had kidney stones; I've had ruptured discs, so I'm used to dealing with pain, but what I'm not used to dealing with is these surges that come on suddenly of deep, deep sadness, and it brings tears to my eyes."
Trebek, who will turn 79 on July 22, has another round of chemotherapy coming up and then will undergo a review of where things stand. He still plans to return to host the show's 36th season in September, but he's glad to have some time off this summer: "Now, I have the summer months to recuperate and get strong again. I just have to get strong because, as you know, the chemo takes it out of you. I mean I feel so weak all the time, and that's not a good place to be."
And Trebek says there is another factor that may be key to his recovery: "People all over America have been sharing their good thoughts, their advice, their prayers, and I feel it is making a difference in my well-being,"
We consulted an expert on pancreatic cancer, Richard Frank, MD, Director of Clinical Cancer Research at the Western Connecticut Health Network, to ask about Trebek's reported near remission and to tell us about any new treatments on the horizon and prospects for early detection.
According to Frank: "In general, about 1/2 of patients benefit from chemotherapy and 1/3 have a reduction in the size of their tumor(s) but complete eradication of the cancer is rare." He went on to say that "pancreatic cancer patients feel really sick and treatment reduces the burden of cancer on the body, reduces pain, and increases their quality of life."
Regarding new treatments, Frank told us that he had just attended the annual meeting of the American Society of Clinical Oncology where some exciting new work was presented. "We now know that about 5 percent of people with pancreatic cancer have genetic changes that are similar to those in hereditary breast and ovarian cancers and therefore a class of drugs known as PARP inhibitors may benefit this group of patients."
Frank added that, given what we now know about the genetics of pancreatic cancer, "every patient should consult a genetic counselor to see if it may run in their families."
Although a method to detect pancreatic cancer at an earlier, more curable stage would be welcome, one does not yet exist, Frank said. He noted that he is working on the problem as leader of a research study to investigate a known link with new-onset diabetes. "About 1 out of 100 people over the age of 50 with new-onset diabetes will develop pancreatic cancer. We are looking for participants for our study who will undergo annual magnetic resonance imaging (MRI) of their pancreases for three years and who will also donate a blood sample every six months." This "biobank" of blood samples will be used by researchers to discover potential new biomarkers for the early detection of pancreatic cancer.
Michele R. Berman and Mark S. Boguski are founders, Celebrity Diagnosis. This article originally appeared in MedPage Today.
Image credit: Shutterstock.com