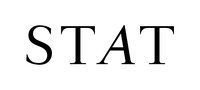 With nearly 80 percent of internet users searching online for health-related information, it's no wonder the catchphrase "Dr. Google" has caught on, to the delight of many searchers and the dismay of many real doctors.
What's received little attention from physicians or the public is the company's quiet metamorphosis into a powerhouse focused on the actual practice of medicine.
If  "data is the new oil," as the internet meme has it, Google and its Big Tech brethren could become the new OPEC. Search is only the start for Google and its parent company, Alphabet. Their involvement in health care can continue through a doctor's diagnosis and even into monitoring a patient's chronic condition for, essentially, forever. (From here on, I'll use the term Google to include the confusing intertwining of Google and Alphabet units.)
Suppose you're worried that you might have diabetes. Googling "diabetes" brings up not just links but also a boxed summary of relevant information curated by the Mayo Clinic and other Google partners. Google recently deployed an app enabled with artificial intelligence for remote professionals to use that can all but confirm diabetes-related retinopathy, a leading cause of blindness. Diabetes is also a diagnosis your doctor might have predicted using more Google AI applied to the electronic health record.
Meanwhile, a Google joint venture called Onduo recently announced a partnership to allow a major pharmacy chain to use its "virtual diabetes clinic" to coach patients on managing their disease. And, of course, at home you can get daily diabetes reminders from your Google Assistant.
Or your doctor could actually be Dr. Google. The brick-and-mortar Cityblock clinic, whose first site opened in Brooklyn, N.Y., earlier this year, is an Alphabet spinoff. It promises a "personalized health system" experience for low-income patients.
Other tech companies are also making forays into fields previously reserved for physicians as they compete for a slice of the $3.5 trillion health care pie. Renowned surgeon and author Dr. Atul Gawande was hired to head the still-nascent health care joint venture between Amazon, Berkshire Hathaway, and JPMorgan. Apple recently hired more than 50 physicians to tend its growing health care portfolio. Those efforts include Apple Watch apps to detect irregular heart rhythms and falls, a medical record repository on your iPhone, a genetic risk score for heart disease, and a partnership with medical equipment manufacturer Zimmer Biomet aimed at improving knee and hip surgery.
Google is hiring physicians, too. Its high-profile hires include the former chief executives of the Geisinger Clinic and the Cleveland Clinic. The company's ambitious health care expansion plans reportedly encompass everything from the management of Parkinson's disease to selling hardware to providers and insurers.
To be clear, I've connected the dots among separate Google companies in a way Google might dispute. However, there are some concerns about how and whether any separation of information will be maintained. In November, Bloomberg reported that plans in the United Kingdom to combine an Alphabet subsidiary using artificial intelligence on medical records with the Google search engine were "tripping alarm bells about privacy."
In other words, what's true about the way in which Google and its tech brethren handle your information today may not remain the way they use that information in the future.
Still, even if Google Assistant (or Alexa or Siri or …) tattles to your doctor about your eating takeout tacos in front of the TV, isn't that OK as long as the information was conveyed with your consent? Shouldn't we welcome technologies that could lead to breakthroughs in diagnosing and managing disease?
There's much to be said for that argument. I first wrote about the extraordinary opportunities arising from medicine in the information age more than two decades ago. There's no question that the imaginative energy, tech savvy and, yes, financial muscle that Google and others are deploying is helping transform American medicine for the better.
Yet if we're truly to enter what I've called the collaborative health era, the "oil" of information on our everyday lives can't simply become a raw material controlled and processed by tech companies and others, even if it's for our own good.
When feminists of the 1970s launched the patient empowerment movement, their rallying cry was, "Our bodies, ourselves." As patients, consumers and, simply, citizens, we should have the right to full transparency about the digitized data collected about our bodies and ourselves. We should be able to choose with whom our information is shared and with whom we wish to engage. Finally, but no less important, we deserve clear standards of accountability that forthrightly address the unprecedented medical and quasi-medical relationships now emerging.
It's time for policymakers to establish new rules that address the new roles being assumed by Dr. Google, Dr. Apple, Dr. Amazon, and others as health care and digital health blend together as one and the same.
Michael L. Millenson is president, Health Quality Advisors, LLC and can be reached on his self-titled site, Michael L. Millenson. This article originally appeared in STAT News.
Image credit: Shutterstock.com