Q.
Have you ever thought about doing a post on oversaving? I realize most docs probably have the opposite problem, but I bet there is a subset of the FIRE crowd that this may apply to. Does this ever come up in all the interactions you have?
A.
It was no surprise to see this question come in as a direct message on the WCI Forum, rather than an email or Facebook message. Nothing against Facebook, but the level of sophistication seen among WCI Forum members is often significantly higher than those who stumble on to the Facebook page or shoot me an email. You see, many docs on the Forum DO have an over saving issue whereas in the general doctor population only a tiny percentage face this "problem."
A website like this, and particularly a forum, are magnets for "hobbyists" who live and breathe this financial stuff. Go ahead. Think of the doc you know who knows the most about personal finance and investing. Has she heard of The White Coat Investor? You better believe it. Heck, she's probably got a list of items she disagrees with me on. So if there were ever a place that would concentrate over saving physicians, it's here. That's just natural. The more you think and worry about finances, the more likely you are to be here. You read more, you ask more, you comment more, and you probably even help others more.
If there were ever a place that would concentrate over saving physicians, it's here. The more you think and worry about finances, the more likely you are to be here. You read more, you ask more, you comment more, and you probably even help others more.
Defining oversaving
So let's define oversaving. Oversaving is when you have "enough" to meet your financial goals but are still working, saving, and limiting spending. Despite having won the game, an oversaver is still playing. If "enough" is 25X what you spend in a given year, and you've got 50X and a full-time job, you're oversaving. If your 529 has sent you a letter telling you that you can't contribute any more to this 529, you're oversaving. If your HSA would pay for you to spend the rest of your life in an acute care hospital, you're oversaving. However, oversavers really need to be divided into two categories, the content and the neurotic.
The content oversaver
In the red corner, wearing the white trunks, we have Dr. Content. Dr. Content is 55. He paid off his home a decade ago and thanks to an inheritance, a paid-for medical school education, an early start, and some natural frugality, he has a $4 Million nest egg. He loves his practice and can't imagine doing anything else.  He admits he'd probably even do it for free a couple of days a week. He and his wife spend $120K a year, go on international vacations and both of their cars are less than 5 years old. They have a paid-for boat parked at the dock in front of their paid-for lake house. He commutes 5 miles in a truck that he also uses to tow the boat and she drives a Tesla S. The kids are nearly through college already. He works four days a week, 8 hours a day, and never takes call. He maxes out his 401(k) each year "because I hate paying taxes" and they do Backdoor Roth IRAs each year "for the kids."
Dr. Content isn't working any more than he wants to. He can't think of anything else he could spend money on that would make him any happier. He donates as much as he wants to charity each year and has plans to donate more at death. What's the big deal that he's still saving money and has more than he needs? It's his life and his money, so who are you to criticize?
The neurotic oversaver
In the blue corner, wearing the speckled shorts, we have Dr. Neurotic. He is also 55 and doesn't really like his job, but he is very worried about the state of economic affairs in the world. His investor friends refer to him as a perma-bear. He has a couple of million put away, but a large percentage of it is invested in Treasuries and gold. He would like to drive a Tesla but still drives his 2004 Camry because he feels like he can't afford the Tesla. He plans to use a 2% withdrawal rate when he retires because he wants to be "really, really sure I don't run out of money." He plans to continue his 40% savings rate right up until he retires "probably at 70 because that's what the hospital bylaws mandate." He takes on his partner's call shifts in order to make some extra money, despite his teenager and pre-teen begging him not to so they can go on a vacation for the first time in years.
Dr. Neurotic, despite significant wealth, is NOT spending money on stuff that he admits would make him happier. He is also delaying retirement despite feeling burned out and disliking his job. In fact, he is actively doing things that worsen his burnout (such as picking up additional call.) This is what unhealthy oversaving looks like.
The truth is that none of us oversavers (and I'm certainly guilty as charged here) are a true Dr. Content or a true Dr. Neurotic. We're all some combination of the two. But the more we can move toward Dr. Content and away from Dr. Neurotic, the happier we and our families are going to be.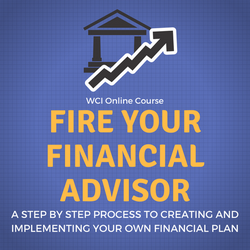 James M. Dahle is the author of The White Coat Investor: A Doctor's Guide To Personal Finance And Investing and blogs at the White Coat Investor. He is the creator of Fire Your Financial Advisor!, a high-quality 12 module course with a little over 7 hours of videos and screencasts, a pre-test, section quizzes with answer explanations, and a final exam. The goal is to take a high income professional from square one, teach them financial literacy and help them write their own financial plan.
Image credit: Shutterstock.com