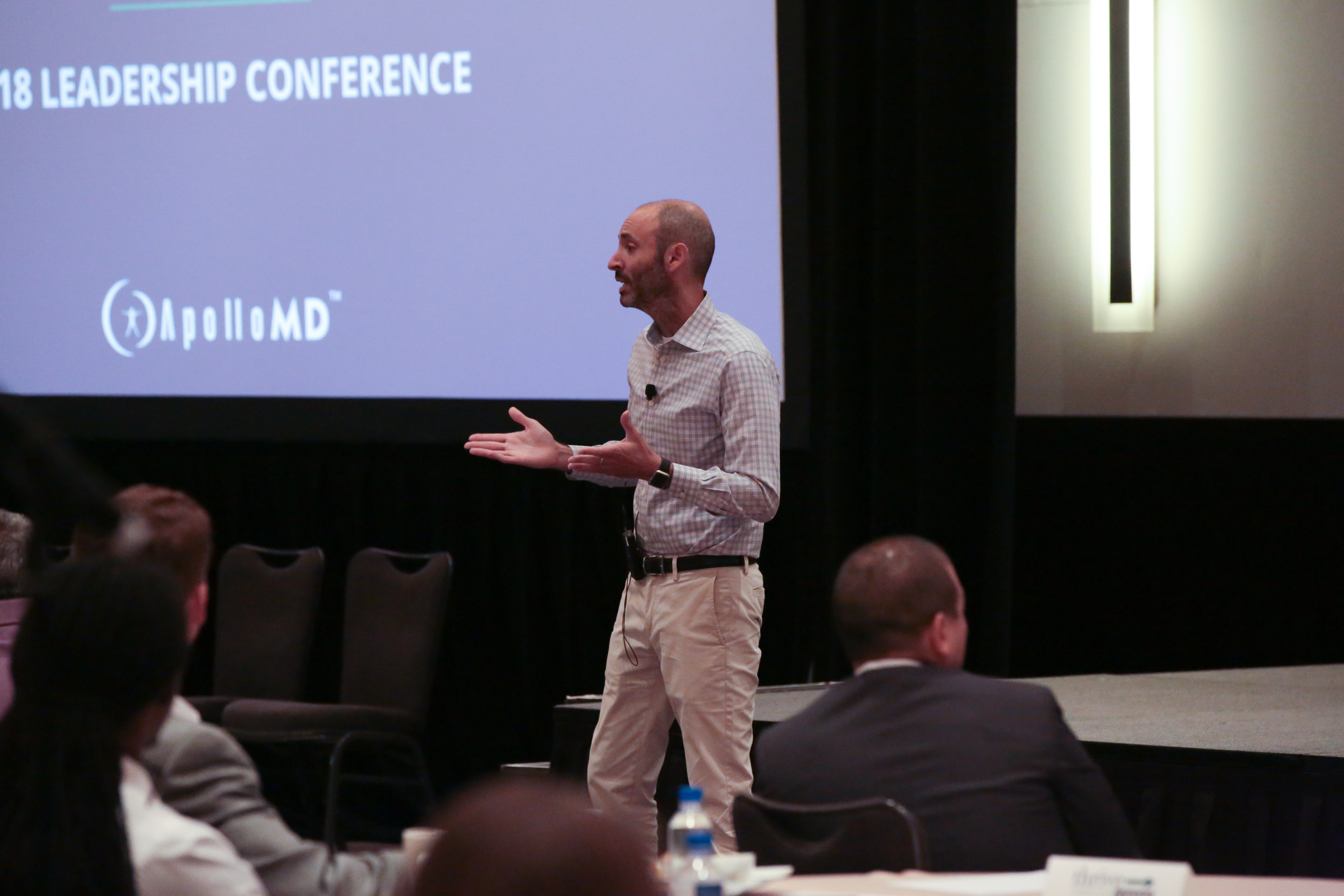 Physician Speaking by KevinMD is the only physician-run, all-physician speakers bureau.
We are practicing physicians and experienced keynote speakers, highlighting both large-scale events and intimate day-long workshops.
Today's spotlight physician speaker is Dr. Jordan Grumet.
(Please visit our previous spotlight speakers, Dr. David Geier, Dr. Shoshana Ungerleider, and Dr. C. Nicole Swiner.)
Jordan Grumet, MD is an internal medicine physician and a hospice medical director.  He has worked in academic as well as private practices, served as medical director of several nursing homes, and created palliative care programs for skilled nursing facilities.
He is a writer and storyteller who has been published in Medical Economics, the Pharos, the Annals of Internal Medicine, and the Journal of General Internal Medicine. His book, I Am Your Doctor And This Is My Humble Opinion, was published in 2015, and followed by Five Moments: Short Works of Fiction in 2017.
Jordan shares his stories at conferences nationwide, highlighted by an acclaimed performance at the dotMD conference in Dublin, Ireland.
Jordan speaks about the following topics:
Bridging the intimacy gap between physician and patient
Caring 2.0: Social media and the rise of the empathic physician
Hospice and the way of the master clinician
Doctor and society: An hour of storytelling
Please visit Physician Speaking by KevinMD to find out how Dr. Grumet, and other dynamic physician speakers, can highlight your event.
Your audience deserves the best.