Medicaid is the largest single health insurance program in the nation, spending more than $500 billion to serve the most vulnerable people with some of the highest need, including children, pregnant mothers, people with disabilities, the poor and the elderly living in nursing homes. Recent proposals to repeal and replace Obamacare – such as the American Health Care Act (AHCA) – would fundamentally change the Medicaid program. Given the size and scope of the program, block grants are an even greater threat to our nation's health than repeal of Obamacare's individual marketplace reforms.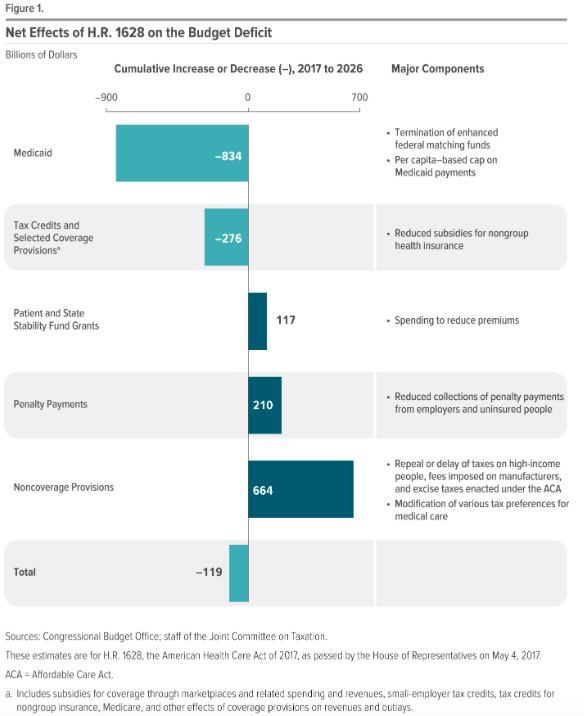 Currently, Medicaid is jointly funded by the federal government and the states. The states get money from the federal government to administer their Medicaid programs based on a formula that includes factors like per capita income. This state-federal partnership requires states to cover certain specific services, but also allows flexibility within the program to cover more people during economic downturns and public health emergencies like Zika.
Before Medicaid was enacted into law in 1965, publicly-financed medical care was administered to the states as a block grant program, similar to the current proposals. Rather than the current formula used to allocate money to the states, block grants are a lump sum of money to the state, regardless of need, services provided, or changing economic circumstances. While it is true that spending grew significantly when it transitioned from block grants to the current Medicaid program, Medicaid spending growth was due to increased enrollment, not because it was inherently less efficient than previous state charity programs. In fact, since 1980 per capita spending has remained steady and in more recent years has even decreased.
In addition to covering more people, Medicaid improved health outcomes. This is the key — if health care spending is cut, but people become sicker, die earlier, experience disability and are less able to work, we as a nation do not save money. Just the opposite — we have a smaller, weaker workforce and high hospital, safety net and emergency department costs, for which all taxpayers and the privately insured must pay
Medicaid opponents often complain that the current federal Medicaid requirements are too stringent and impede on states' autonomy. They often argue that block grants will allow states the flexibility to better serve their residents while simultaneously complaining about integrity in federal spending. Contrary to the misperceptions, Medicaid is actually quite flexible. States have the opportunity to propose their own "plan" to the federal government. If they believe they can do something better than the federal framework, they can apply for a waiver to implement what will work for their state. States can get even more federal money when they propose "innovative" changes to their Medicaid programs because if their innovations demonstrate successful outcomes, other states might learn and adopt these models. In contrast, block grants do not provide these types of approaches and do not allow the flexibility for the states to get more federal money during hard economic times and for emergency preparedness.
This is not to say that the current Medicaid program is perfect. It's not. But many problems can be fixed through meaningful dialog between states and the federal government, adoption of best practices, expanded coverage, and further investment. Block grants will only exacerbate the current problems and worsen the health of our children, pregnant mothers, the elderly, and poor citizens.
Megan Douglas is associate director of health information technology policy, National Center for Primary Care, Morehouse School of Medicine, Atlanta, GA. She blogs at Policy Prescriptions and can be reached on Twitter at @mdouglas1313.
Image credit: Shutterstock.com