One of the topics's that I've written most about, and also do a considerable amount of non-clinical consulting work on, is how we can improve health care information technology and electronic medical records. As they currently exist, there are unfortunately many drawbacks to health care IT systems, and they have as yet failed to fulfill their immense promise.
I'm not a technophobe by any stretch of the imagination. I embrace technologies and see the enormous benefits that they have brought to humanity over the last couple of decades. But I like good information technology. I'm a fan of technology that makes life quicker, more efficient, and raises industry standards. The problem with health care IT, however, is that there are way too many negative aspects to our current crop of systems. If you were to ask any doctor or nurse today what their biggest daily frustrations are, health care IT would be at or near top of the list. I produced the above video to explain succinctly where it's all gone wrong, and how we need to work towards better and more user-friendly IT solutions that help restore the doctor-patient relationship and increase direct patient care time.
To underscore this whole issue, I was struck by one recent Facebook post by a friend of mine, who took a picture of herself and her colleagues working in their clinic. The picture had a row of physicians sitting at computer terminals, with the caption: "Busy at work right now."
That picture (which wasn't posted with any sarcasm or cliché in mind) was just supposed to show a group of colleagues working in a hospital. But within that one picture was the complete embodiment of what healthcare IT has done to clinical medicine. Because there was a time not so long ago when if a doctor or nurse had posted a picture of themselves busy at work, it would have looked like this: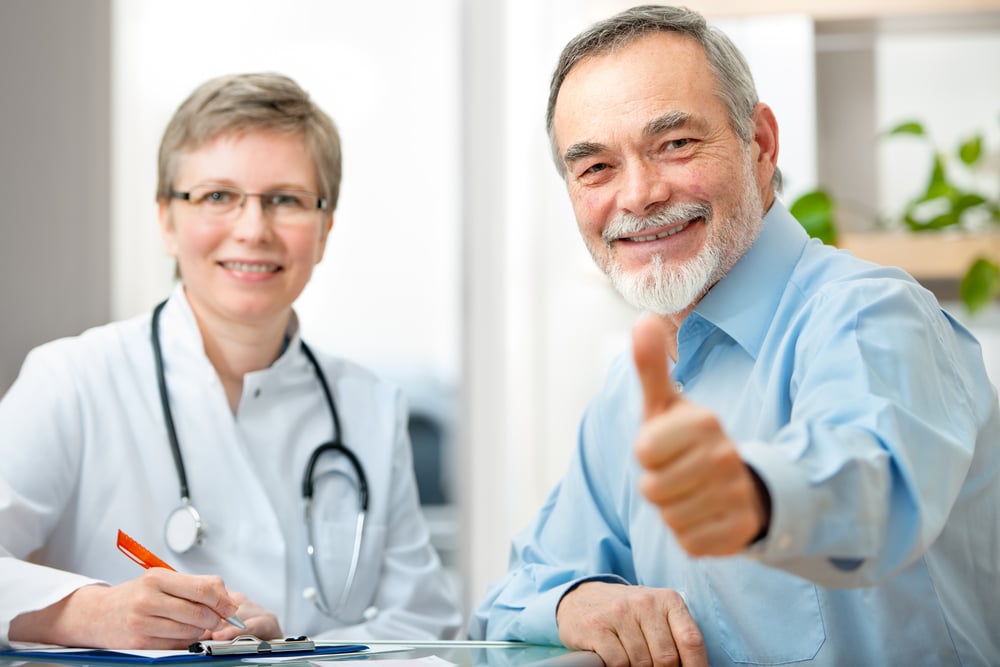 But now, with statistics suggesting that physicians spend as little as 10 percent of their day in direct patient care, being a doctor (or even a nurse) looks more like this: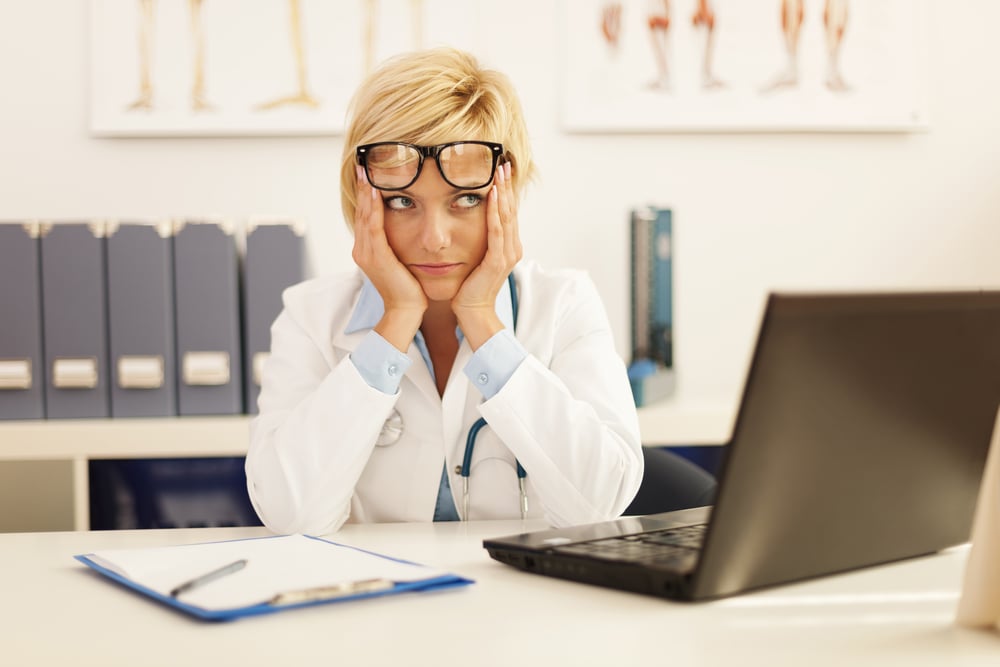 How did we get ourselves to this point as a profession? The answer lies mostly in how immature and ill-thought-out IT systems were rolled out rapidly before they were ready for primetime (this is also explained in my video above). Nobody in frontline healthcare, whether they are a doctor or nurse, went through their education to sit at a computer terminal and become a desk clerk. The vast majority of us do what we do because we have a love of people and enjoy direct patient care and human interactions. The more the practice of medicine swings away from direct patient care and towards a computer terminal, the more negative the effect on any clinicians' job and career satisfaction.
In fact, many new studies show a direct correlation between electronic medical records and physician burnout. The other major drawback is for patients themselves. One of patients' most frequent complaints nowadays is that their physician hardly spends any time with them anymore. Even during many office-based encounters, the doctor frequently spends most of the time looking at their computer instead and clicking boxes instead of maintaining eye contact and a compassionate and caring ear. This is not good clinical medicine and is very detrimental to the doctor-patient relationship, as well as being disheartening for our patients. At a time when everybody's talking about improving patient satisfaction and experience, this cannot be happening.
We need to do better and design faster and more seamless IT systems that take doctors and nurses back to where they belong. Some immediate solutions are outlined in this article. Not only will this improve patient care, but also productivity and efficiency. If the world of IT isn't capable of accomplishing this, the answer may even lie with using scribes. But however we get the pendulum swinging back to direct patient care, and the closer we get to those first couple of pictures above, which is where every clinician needs to be: the happier both the doctor and the patient.
Suneel Dhand is an internal medicine physician and author of three books, includingThomas Jefferson: Lessons from a Secret Buddha. He is the founder and director, HealthITImprove, and blogs at his self-titled site, Suneel Dhand.
Image credit: Shutterstock.com