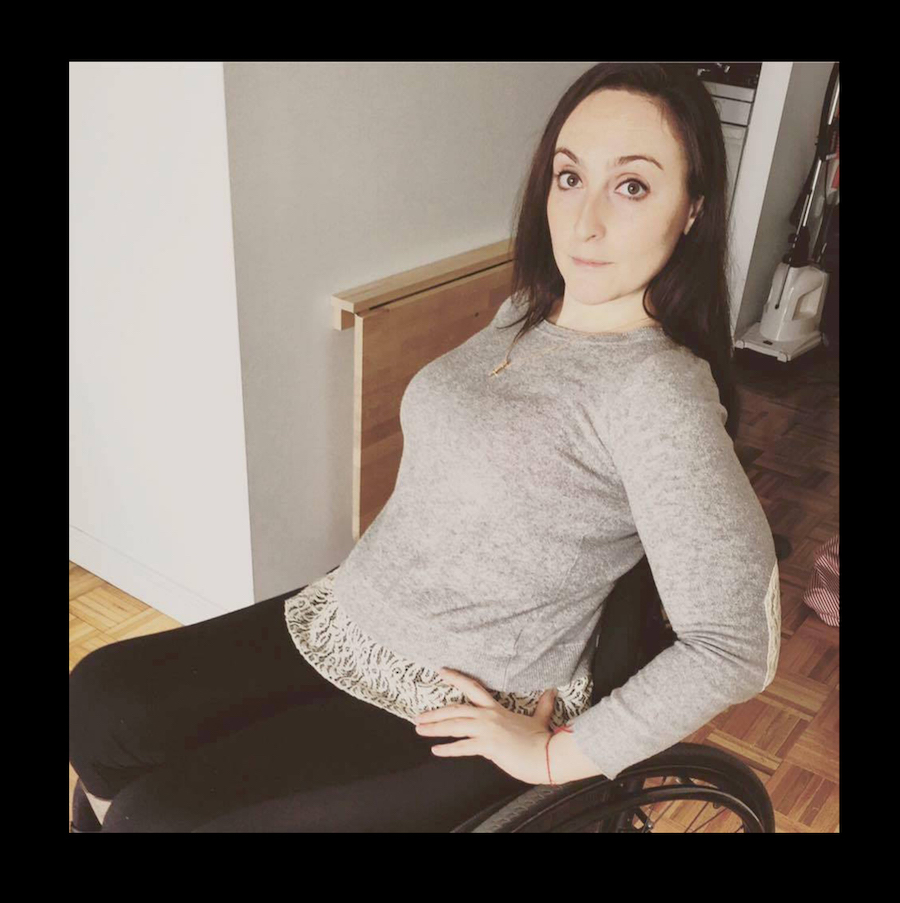 Meet Dr. Svetlana Kleyman, a powerhouse chief surgery resident with a heart of gold, who works 16-hour days and runs marathons in her free time. Just 18 months before she was to graduate from SUNY Downstate, she developed a spinal infection that left her paralyzed from the waist down. After months of rehab, she was cleared by her doctors to resume work (with proper accommodations surgeons continue to operate successfully). Svetlana was ready to return to the operating room. Her surgery residency told her not to come back.
Her story was published in the New York Post. I shared her plight on Facebook. The response: Outrage.
"This goes against the Americans with Disability Act. Completely unethical and I feel goes against the oath that all doctors must take to first do no harm!"
– Renea Turner Clark
"The obvious, nauseating irony is that teaching hospitals, of all institutions, should take an exemplary approach and lead the way in cases like Dr. Kleyman's."
-Bradford Harriman
"And she was probably exposed while on shift as chief resident. What a shame. It's going to be an expensive payout by SUNY."
– Daniel Ojala
"Wow — isn't that illegal?"
– Shanthi Madireddi
"I don't see why the ACLU can't help her get an immediate judicial injunction to mandate her immediate reinstatement as she pursues what should be a multi-million dollar lawsuit with an additional 100 million in punitive damages. The medical training establishment needs to be taught a memorable lesson. As a state university, Governor Cuomo's office should be contacted to alert him to the multi-million dollar liability this has exposed his state to. Since she has already filed a lawsuit, I would imagine something like this has already be pursued. But it needs national exposure on morning news shows. Under ADA, an employer is required to make 'reasonable accommodations' just like physicians' offices and hospitals are required to make reasonable accommodations for the disabled what with wheelchair access and roomy bathrooms with rails and whatnot. Where is the ACLU on this, or is all their time taken up with transgendered issues?''
– Lawrence M. Slocki
"This is straight up bull."
– Carolyn Smith
"If this is in the U.S. I don't think they will get away with it. I'm paralyzed also, and that's ridiculous."
– Darby
It is ridiculous. Our hospitals. In the USA. Breaking the Americans with Disabilities Act. Shameful.
Want to help Dr. Kleyman be the amazing surgeon she was born to be?
Sign the petition to support Svetlana's return to residency.
Pamela Wible pioneered the community-designed ideal medical clinic and blogs at Ideal Medical Care. She is the author of Physician Suicide Letters — Answered and Pet Goats and Pap Smears. Watch her TEDx talk, How to Get Naked with Your Doctor. She hosts the physician retreat, Live Your Dream, to help her colleagues heal from grief and reclaim their lives and careers.
Image credit: Svetlana Kleyman