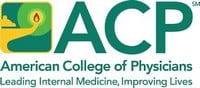 A guest column by the American College of Physicians, exclusive to KevinMD.com.
In December, I concluded a 13-year term on the board of directors of the Rhode Island Quality Institute (RIQI). RIQI was formed in 2001 to "to significantly improve the quality, safety, and value of health care in Rhode Island." For much of its existence, RIQI's focus has been on developing a health information exchange (HIE) to serve as the foundation for fulfilling its mission. RIQI's story is remarkable, not just because of its work in HIE but because of the unparalleled degree of cooperation and collaboration among the state's health care stakeholders who sit on its board.
To learn about RIQI's early history, I refer you to this Commonwealth Fund article. To me, what is most notable about the organization is that once a month since 2001, the senior leadership of Rhode Island's hospital systems, health insurers, the medical school, state agencies, physician groups, and community organizations who make up RIQI's board sit in the same room for 90 minutes and get things done. Almost all of the board members are the CEOs of their organization.
For such a gathering to occur just once would be newsworthy in most parts of the country. If such a meeting did occur, the media would refer to it as a "health care summit." There would be speeches and promises, but very little would follow. However, in Rhode Island, a meeting of this scale is routine. Here, leaders of organizations that compete in the health care marketplace are able to find common ground and goals and work together on the RIQI board and its committees.
RIQI's "flagship" product is the HIE known as CurrentCare. Here, too, is an example of what is possible. Interoperability is the "holy grail" of health information technology. CurrentCare represents a huge step towards interoperability. Almost half a million Rhode Islanders are enrolled in CurrentCare. Their physicians and other health care providers can access over 90 percent of their laboratory data and over 90 percent of their prescription data in one place, the CurrentCare Viewer. Additional information, including diagnostic imaging reports, EKGs, and discharge summaries are also available, with more types of information to be added.
Subscribing providers can also receive alerts for when their patients are admitted to or discharged from a hospital or emergency department using CurrentCare's Hospital Alerts service. This is valuable for practices that want to improve their transitions of care and care coordination.
The HIE collects data from over 200 data sharing partners, including hospital and commercial laboratories, pharmacy benefit managers, imaging facilities, and physician offices. If a patient comes to my office for a visit and I haven't received the results of a blood test done a few days earlier, I no longer have to ask where the patient went, have the medical assistant call (and be put on hold), and wait for a fax to arrive. She looks it up on the CurrentCare Viewer. When a patient doesn't know the name of the peach-colored pill that the orthopedist prescribed, we query CurrentCare. We are able to take full advantage of the 99495 and 99496 transitional care codes because Hospital Alerts notify us when our patients were discharged from the hospital.
As many things as the HIE does, what it does not yet do is integrate fully with many EHRs — access is via the CurrentCare website. One reason is cost. Another is also economic, but in a different way. Not all EHR vendors are equally willing to help make it happen. (You may think that I'm referring to Epic, but you'll be surprised to know that Epic is a data sharing partner in the HIE, with data from hospitals and from the CVS Minute Clinics flowing into CurrentCare for use by treating providers.)
The availability of data from so many sources creates other product development opportunities, such as analytics support and real-time dashboards for practices that want to get involved with population management and alternative payment models but lack the resources to go it alone.
The ability of RIQI to build this statewide resource is in no small part the result of having all the key players at the table. Instead of each hospital system, insurer, and large group practice trying to develop its own HIE, they worked together to create a system that would meet their needs without the waste and redundancy that multiple HIEs would create. The same philosophy is behind RIQI's latest project, a statewide provider directory for all the stakeholders to use.
As impressive as all of this may appear, challenges remain. The main one is money. It is expensive to run an HIE and, as with so many other things in health care, those who pay are not always the same as those who benefit. Finding a reliable and sustainable funding model that allocates the cost of the HIE fairly remains a goal. While the level of cooperation among Rhode Island's health care community is high, the same is not true for some of the EHR vendors, as noted above. This needs to change in order to achieve bidirectional data exchange between EHRs and the HIE.
It took a while for Rhode Island's health care stakeholders to develop the shared vision and level of trust that made what I described possible. Our geography and relatively compact health care market probably made it easier. Nevertheless, RIQI's accomplishments are a great example of what can be done elsewhere if everyone works together.
Yul Ejnes is an internal medicine physician and a past chair, board of regents, American College of Physicians. His statements do not necessarily reflect official policies of ACP.