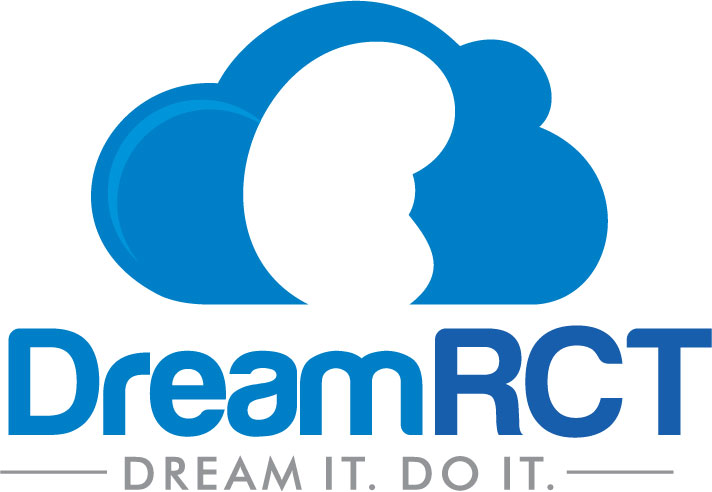 The most valuable assignment I received in fellowship was to write a few textbook chapters. I wrote on sodium, calcium, potassium, phosphorus, and magnesium for three different chapters. I had already developed deep knowledge of electrolytes writing "The Fluid and Electrolyte Companion," but writing these chapters forced me to look beyond how things work and dive into how we know how things work. It was a chance to peek behind the curtain to examine the data behind our proclamations of fact. The experience was a bit disorienting as this impenetrable wall of knowledge that I assumed backed up our physiologic models was more a chain-link fence. The truths that I had been memorizing were actually full of holes, unexamined suppositions, and conflicting data. The biggest lesson in writing those chapters was learning what we didn't know and how fragile our knowledge was.
As an educator now, I struggle with how to teach those lessons. One approach is the current project, DreamRCT (for dream randomized controlled trial). Nephrology, more than any other specialty in internal medicine, exists in an evidence desert. The first DreamRCT contest was conducted in early 2014, and nephrologists from across the blogosphere let their imaginations run free to come up with the most vexing issues in nephrology and designed randomized controlled trials to solve them. Here was the invitation paragraph to the first DreamRCT (along with my 2014 entry):
OK nephrologists, we have suffered the slings and arrows of outrageous trial after trial going against us. It is time to put down those depressing journals full of non-significant P-values and stretch our imagination. It is time to design our own dream randomized controlled trial. The assignment is to target the most important question you see in nephrology today and design a trial to answer it. One question not enough for you? Design a trial to answer two questions ACCORD style. Two questions not enough, go all AASK and design a 2×3 factorial design. Money no object, forget about pesky IRBs, let your mind free and create the trial that will meaningfully push back the walls of knowledge.
We had a few dozen entries last year, but something more remarkable began. People started using the nomenclature "DreamRCT" when describing an area of uncertainty that begged for the clarity only an RCT can provide. DreamRCT evolved from a one-off contest to a general idea — a shorthand expression to convey the idea that this was an important question, a question important enough to need a proper RCT.
DreamRCT is back for 2015, and the contest has evolved. This year we have gathered some of the top minds in the nephrology social media sphere to create DreamRCTs. Each of these will be posted at DreamRCT HQ at UKidney and will also live on MedPage Today. Readers will serve as funders and use virtual currency to vote for their favorites. Go to UKidney and register for DreamRCT and you will be given $100,000 of virtual coin to distribute among the trials as you see fit. Any ideas speak to you as needing immediate funding, funnel your dollars their way. We will be tracking the winners and losers to see what ideas ring bells and which are just dumbbells. It's NIH meets Kickstarter. Entries should be judged on need, creativity, and feasibility.
DreamRCT also features a virtual study section. This is an all-star cast of nephrology clinical researchers. They will fund the trials with virtual currency, just like the crowd. We are intensely curious to see how the crowd and the experts agree and disagree. Additionally, the reader-funder whose contributions best match the virtual study section template will win the 2015 DreamRCT Funding Trophy!
We are proud to announce your 2015 DreamRCT virtual Study Section:
Jay Koyner, MD, is an associate professor of medicine at the University of Chicago. He is co-director of the American Society of Nephrology's Critical Care Nephrology Kidney Week Pre-course. We brought him in as our AKI sharp shooter.
John Daugirdas, MD, has probably done more to educate generations of nephrologists than any other person with his classic text "The Handbook of Dialysis." He is the lead author of the definitive study on Kt/V, the HEMO trial.
Allen Nissenson, MD, is emeritus professor of medicine at the David Geffen School of Medicine at UCLA, where he served as associate dean. Dr. Nissenson is also co-chair of the Kidney Care Partners Quality Initiative. He is a former president of the Renal Physicians Association (RPA).
Manjula Kurella Tamura, MD, MPH, is an associate professor of Medicine at Stanford University and the Veterans Affairs Palo Alto Health Care System. She does groundbreaking research on the quality of care for older adults with chronic kidney disease. She also won NephMadness 2015.
Uptal Patel, MD, is an associate professor of Medicine and Pediatrics, an investigator in the Health Services Research and Development Unit at the Durham Veterans Affairs Medical Center, and core faculty at the Duke Clinical Research Institute. His career work focuses on healthcare systems-level strategies to optimize population management for chronic diseases, with a focus on acute and chronic kidney disease.
Jonathan Himmelfarb is the director of the Kidney Research Institute, professor of medicine, and holds the Joseph W. Eschbach M.D. Endowed Chair in Kidney Research at the University of Washington. Dr. Himmelfarb has served on numerous study sections, grant review committees, and scientific advisory boards and is currently the president of the American Society of Nephrology.
Vote for your favorite trials at DreamRCT HQ at UKidney. Here are the candidates:
Joel Topf and Jordan Weinstein are nephrologists and can be reached, respectively, on Twitter @kidney_boy and @Ukidney.  They are co-creators, DreamRCT.