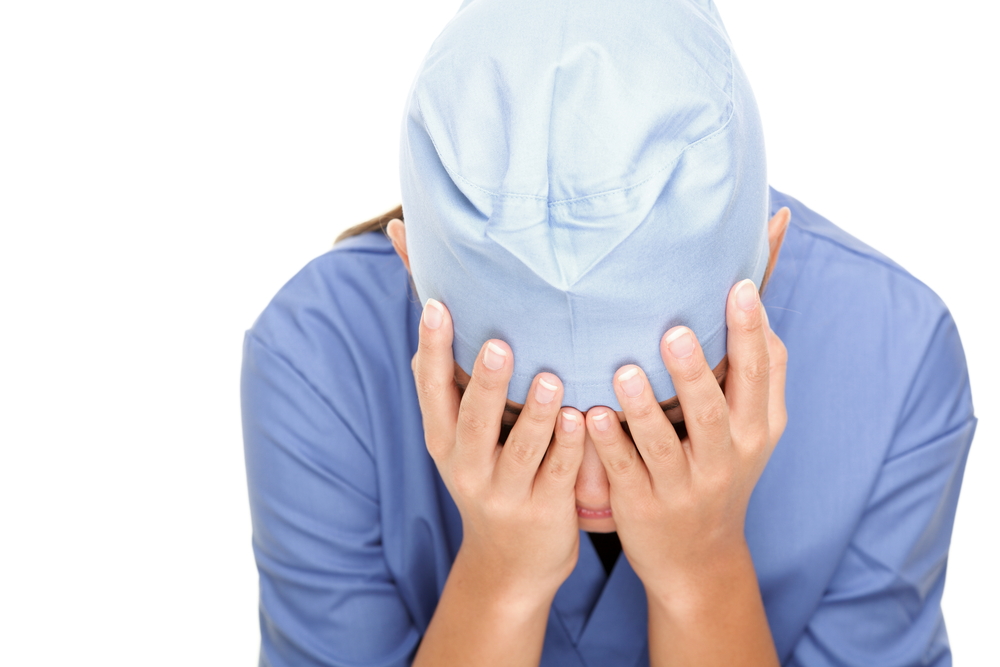 "There's no crying in baseball!"
Over the years, my fellow surgery residents and I heard these words shouted countless times by Dr. Norris, a cantankerous elderly surgeon with whom we had the dubious pleasure of working.
Dr. Norris was a former Navy ship surgeon. He didn't operate much anymore, but he fondly remembered the "good old days" when trainees spent days on end in the hospital. The phrase emerged whenever he felt a need to remind us that medicine was a grueling pursuit with no room for weakness, perceived or actual.
I don't know if his remark was a thinly veiled sexist jab or merely an allusion to the movie A League of Their Own, but it stopped mattering once I realized that medicine was much more than an endurance game. Nonetheless, five years later, as I pursue my work as a wound specialist in nursing homes, I sometimes still hear Dr. Norris's voice in my mind.
In fact when I last saw my patient Jane, his words, for better or worse, acted as a mantra of sorts.
I first met Jane a few months ago. She was an elderly, heavyset woman who still had her memory and most of her hair. She'd been admitted from her home suffering from two large pressure wounds, one on each hip, that penetrated to the muscle and bone.
Since she was unable to turn from side to side without assistance and demanded that every part of her care occur right away, the nursing staff had labeled her "difficult."
When my team and I arrived for our initial visit, Jane hadn't yet finished her breakfast.
Knock-knock-knock.
"Yes?"
"Hi, Jane, it's the wound care team. We just wanted to take a look at your wound."
"It's wounds, actually. Will this take long? I don't want my coffee to get cold."
"No, of course not."
As we proceeded through her medical, family and social history, Jane answered our questions tersely and kept glancing at her coffee.
"All right, Jane, it's time we took a look at your wounds."
"Really? Now? But my coffee …"
"We'll heat it up for you after we're done."
"I'm really sorry for the smell. I'm sorry for making you deal with them."
"Jane, there's no need to apologize. We're glad to help."
The treatment followed the usual pattern — we measured, cleaned and dressed Jane's wounds while chatting with her and keeping her comfortable and distracted.
The following week, Jane had finished breakfast before we walked in; when we told her that her wounds were looking better, she seemed pleasantly surprised. The week after that, she started using the trapeze installed above her bed to shift her torso from one side to the other as needed.
Little by little, week after week, we learned more about Jane, and she about us. She had never married and, as an only child, had no surviving family. Now retired, she'd worked as a teacher all her life, and she'd kept in touch with some of her students as they'd grown up and had families of their own. I admired her for creating a family in a world where she didn't have much of one. She confided to me her love of the shopping networks on TV and described how careful she was to stay within her budget when buying anything. I told her about the kickboxing classes I'd just started and the strained triceps that had resulted.
Meanwhile, I felt pleased and surprised at the progress Jane's wounds were making. She was eating more, giving her body the nutrition it needed for wound healing. She was also working diligently with the physical therapists. As a result, her wounds no longer had any dead tissue to remove, and they continued to shrink.
Entering Jane's room one morning about three months into her stay, I was surprised to see her looking preoccupied and anxious.
We exchanged greetings. Then, looking down at the bedsheets, she mumbled, "I think I'm being discharged."
"Oh, that's great!" I said excitedly. "Now you can watch the shopping channel at home — you'll have more room to store your purchases. And now you won't need to be woken up so early for dressing changes."
Our eyes met for a second. Then Jane started to cry. Not a strong-but-silent single tear running down her face, but body-shaking, inconsolable sobs.
"You don't understand," she said between gasps. "You guys are like family to me, and I have no one to go home to."
Her words literally took my breath away. I had no idea that I'd made such a difference in her life.
For the next few moments, I felt as if I were moving in slow motion. I kept staring at my hands. Suddenly I was keenly aware of the role they'd played in Jane's care — and of how little they were doing now.
Questions raced through my mind: Is going home to an empty house really the best thing for her? Who's going to take care of her? Does her house have stairs that she needs help navigating? If she gets worse, how likely is she to go for medical attention? Did she really mean what she said?
But I didn't say a word. I just stood there, unable to formulate a complete sentence. Tears welled up in my eyes.
Without warning, Dr. Norris's words popped into my head: "There's no crying in baseball!"
Furiously I fought back the tears, blinking slowly to keep any from falling on Jane. It took all my effort to give her a box of tissues, pat her hand and walk out. I made sure that she never saw my tears.
The next time I visited the nursing home, Jane was gone. I never even had a chance to say goodbye.
In retrospect, I wish that I'd said something to let her know what an impact she'd had on me and how much I'd learned from her about coping with illness and persevering in the face of adversity.
Even now, every time I walk by Jane's former room, I can't help wondering whether crying should be allowed in baseball.
Riddhi Shah is a primary care resident. This article was originally published in Pulse — voices from the heart of medicine, and is reprinted with permission.
Image credit: Shutterstock.com