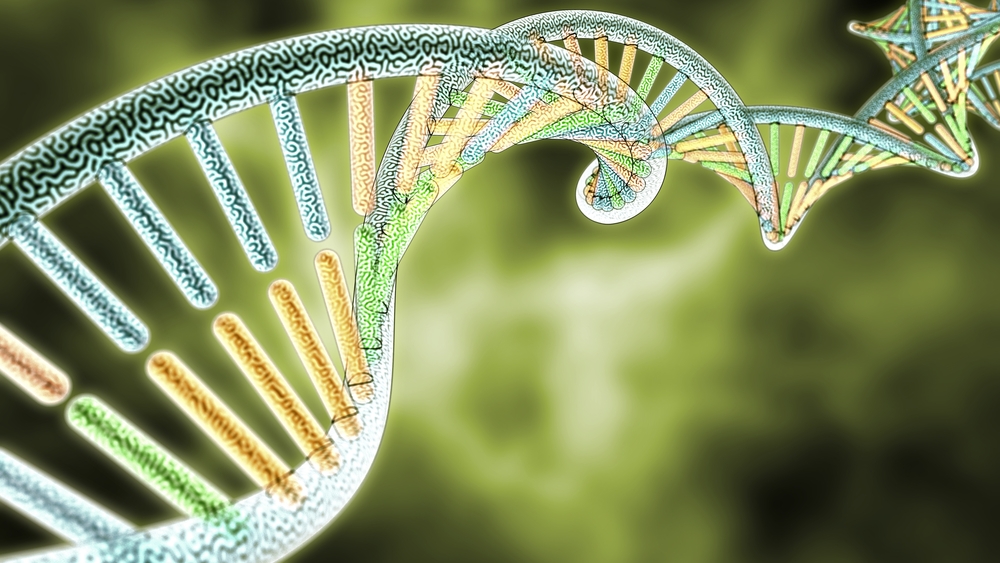 Genomics and its impact on clinical medicine appear to be the topics du jour. The science is rapidly advancing, but our ability to understand and apply that science may not be keeping pace. The question is whether expectations will meet the promise, and are we wise enough to navigate the maelstrom and bring true benefit to our patients and consumers in general?
Three recent research reports highlight how fast some of this discovery is moving. Two reports focused on the use of cell-free DNA fragments extracted from the blood and saliva to identify cancer-related markers in patients with pancreatic and head and neck cancer. The other reported discordance in DNA from mothers and their fetuses discovered when prenatal blood tests were done, again using cell-free DNA. In short, the researchers reported on situations where a prenatal screen showed abnormal DNA, the fetus was tested and showed normal DNA, which then led to the discovery of cancer in the mother.
To be certain, there are many similar research reports. But they all point in the direction that we are soon going to be facing the challenge of determining how to apply this technology to the everyday practice of medicine, and cancer care specifically. The reality — as emphasized in the reports — is that this is early stage science, and not ready for prime time. But the question remains: Will others try to exploit these findings and make claims beyond what the science will support?
The question is not so far-fetched. It is happening already.
I recently heard a discussion of how genomic testing is unfolding in the real world. There are now services that monitor what tests are available on the market, and the number is growing rapidly by the day. Laboratories are offering panels of tests that may or may not have been adequately validated. Sometimes there are reports where a specific test is ordered, but the results are "bundled" with other genetic tests that may or may not be relevant to the patient in question. And then there are the circumstances where the individual tests are billed separately, and the total cost — that someone has to pay — ends up being quite substantial.
The reality is that if you are like most health professionals, there are some things you know about genetic tests and a lot you probably don't know.
I recently had someone send me a genetic marker analysis of a patient with acute lymphocytic leukemia. Now, I will readily admit that I don't treat ALL and certainly haven't kept up with the literature on the markers in that disease. So, I showed the report to some of my colleagues who are knowledgeable, and they too couldn't interpret all of the nuances in the report.
I suspect this is not an isolated incident, and I am sure in this particular case that the treating oncologist who ordered the test did, in fact, understand the result. But imagine the busy doc who is asked or advised or hears about a new test available to provide information about a particular disease, and they get back a panel that not only makes no sense to them, but doesn't make sense to experts either. That is the dilemma we are facing in some quarters today, and which I predict will become more widespread and problematic in the not too distant future.
Maybe we need an expansion of the Choosing Wisely campaign for genomic tests with further guidance from experts on what works and what doesn't. Sometimes we doctors have the ability to do lots of things to patients, but as I have written previously the question remains whether we should order some of the tests we order and whether we always consider whether or not a specific test will make a true difference in the way we care for a particular patient. Genomic testing is essentially an extension of what is already occurring in the real world.
There is no easy answer to the dilemma, and there is a lot of pressure on physicians to make decisions quickly and move patients through as rapidly as possible. Somewhere within that context we must find a way to understand what we are doing and why we are doing it when it comes to using our newly available genomic technology.
I am participating in too many lectures, meetings and other discussions where this topic is coming up again and again. How we order genomic tests, what we understand about the tests, how we organize the information and reports, how we apply the information — all of those are part of a very relevant discussion.
In the meantime, it behooves us all to understand what we are doing when it comes to applying genomic information in our practice. We owe it to our patients to provide them quality care and meaningful counsel. They rely on us to do our best on their behalf at all stages of the life cycle. Having access to genomic tests that someone promotes without solid scientific evidence of efficacy doesn't mean we should do the test.
It's up to us to know and understand the difference.
J. Leonard Lichtenfeld is deputy chief medical officer, American Cancer Society. He blogs at Dr. Len's Cancer Blog.  This article originally appeared in MedPage Today.