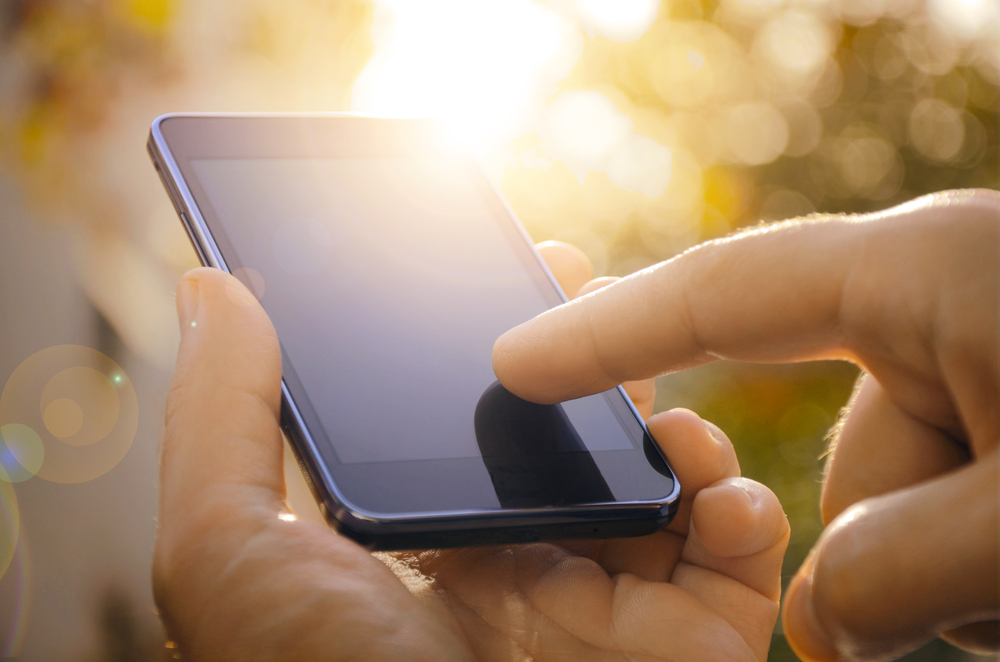 Many people used to believe that Facebook was an extremely defensible business and that it would be almost impossible for another social network to compete.
It has grown to an enormous scale with massive troves of data and more than 1.5 billion monthly users. The thinking around their defensibility was that because all of your friends and photos and updates are already stored on Facebook, it would be tedious and unnecessary to switch to another social network. Everything you need is there. Why go somewhere else?
Facebook did have quite a bit of defensibility back when the predominant access point to the service was the desktop web. Moving your data to a new social network was painful and impractical. But now that the main access point to social is our mobile phone (more than half of Facebook's traffic comes through mobile) things have changed dramatically.
We now carry around all of the key elements of a social network on our cell phones. Our phones carry our location, our photos, and our address book and allow us to message anyone at no cost from anywhere in the world. With the click of the touchscreen, we can view and connect with all of our friends on a new social network and instantly recreate our social graph. We can take a photo and instantly send it to a multiple social networks. We can easily join different social networks with different groups of friends focused around different needs. The friction of leaving Facebook and joining a new network has disappeared. This wasn't possible with the desktop web, or it was at least much more difficult.
As a result of the increasing use of mobile, we've seen lots of new social networks emerge. (There are now dozens of social networking apps with 1 million+ downloads in Apple's App store, including Kik, WhatsApp, Tumblr, Google+, Instagram, Snapchat and many others.)
This increased use of mobile has reduced the friction of launching a new social network to near zero and, as a result, has shifted ownership of data away from the network and back to the individual. Trying to own the data and lock-in the consumer is no longer a viable strategy.
Facebook is well aware of this and has adjusted by rapidly buying up many of these new networks. We'll likely see more acquisitions like these in the months to come.
Over the last several years, large health care provider organizations and health care software vendors have been employing a similar strategy to that of Facebook. Health systems have been growing by buying up ambulatory, community-based sites and employing doctors to build out giant systems that can offer clinical services across the entire continuum of caregiving the patient no reason to go anywhere else. In parallel, providers and software vendors have been creating a single patient record (including blood tests, physician notes, imaging and other data) that flows across the entire provider organization and can be easily shared with providers across the system. This avoids all of the classic frustration associated with having to fax your x-rays from one provider to another. Everything exists on the web in one single record. Providers then roll out a patient-facing portal that lays across the patient record where the patient can access all of their data (mostly through the desktop Web).
The strategy is simple. Providers are telling the patient to 1) stay with us because we do everything, and you don't need to go anywhere else; and, 2) you can't go anywhere else because we have all of your data.
But as we saw with Facebook, now that a consumer's primary entry point to the web is their mobile phone, this strategy has some flaws.
Not only do our phones enable messaging and carry our location and address book and photos, they can also carry data on our movement, our sleep, our heart-rate, the prescriptions we're taking, our body temperature and, with the use of implanted devices, much, much more. This real-time data that we carry on our phones is arguably more valuable than the data stored in our clinician's patient record that only gets refreshed while we're sitting in the examination room.
Increasingly, providers will own some patient data but the patient will own more data and better data.
Like Facebook, health care providers are trying lock in their customer by owning the data. But the increasing use of mobile has changed the game. Just like social network users can effortlessly syndicate their own data out to multiple social networks, a patient will be able to syndicate their real-time clinically relevant data out to multiple providers, regardless of which system they're associated with.
Mobile has put patients in the driver's seat.
Meanwhile, with the emergence of home care and telehealth and urgent care clinics and apps and implants that manage more serious and chronic conditions, in many ways health care has actually become more fragmented. The traditional providers may be consolidating, but new players are creating new channels for care and causing more fragmentation across the industry. Where and when and how care is delivered is being completely reshaped.
But unlike Facebook, large health care providers can't buy their way out of this conundrum. First, because they don't have enough cash (most are non-profits with microscopic profit margins) and second because health care is local. Health systems are no longer just competing with the hospital across the street; they're competing with web services that are available to the global market.
As a result, large provider organizations are going to have to consider new ways of providing value and will have to select which segments of patients they want to serve.
In short, they can't own the patient because they can't own the data.
The idea of locking the patient into one network of providers was always a bit flimsy. But the strategy was somewhat understandable. A lot of this was driven by the trend towards value-based payments and the convenience of 'owning' a patient under that model.
But the lessons of Facebook are clear. Locking up the data is not a path to success.
Social networks and health care providers must focus on what they do best and focus on serving the consumer they want to serve and abandon their attempts to win by owning data that isn't theirs to own.
Brian Manning helps early stage technology companies with business development, product development and marketing. He blogs at his self-titled site, Brian Manning.
Image credit: Shutterstock.com