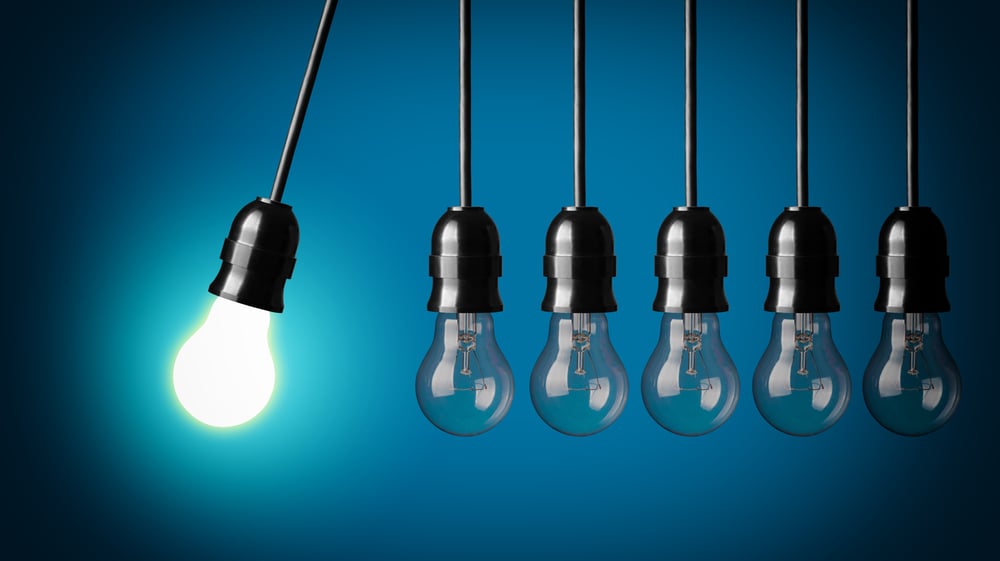 Years ago as a first-year medical student, I wrote a piece titled "Be an Innovator in Medical School." The content was meant to be a starter guide for medical students interested in creating change at their institution or community. Now, at the tail end of medical school, I reflect on lessons I have learned along the way.
1. Do what moves you. Pursuing your passion makes innovation a lot easier. After attending a lecture on the social determinants of health, I became interested in increasing the number of underrepresented minorities and women in professional careers. I began a multi-year effort building a website and hosting events for this purpose. The work was not easy and time-consuming, but I persevered because the mission was important to me.
2. Prepare for the long haul. Change begins one day at a time, but envision the long-term. Set long-term goals and break them down into smaller milestones. Nearly four years ago, I began a project on medical student wellness with collaborators in mainland China. The first step was to identify stressors for students. However, we kept in mind that a future intervention might be necessary depending on our findings. Because we envisioned the next step at every juncture, we are still building on our initial work.
3. Find a local champion. Finding a person who is part of your target population or has influence within your partner organization is very helpful. A local champion is particularly crucial when working with a new target population or on a subject where you lack expertise. Recently, this lesson was re-emphasized to me. Colleagues and I worked with a local government agency to develop a novel way to decrease prenatal stress. From the start, our primary contact at the government agency helped get us through bureaucratic hurdles. However, after our contact was hired by another organization, the project was tremendously delayed.
4. Partnerships are built through networking. Innovation is rarely accomplished alone and best when done with others. Networking is a necessary to succeed. I have met a number of people through conferences, via email (e.g., e-introductions or cold emails), social media, and through friends. These connections have enriched my endeavors. Ultimately, if you surround yourself with successful people, you will be inspired and to privy to opportunities unknown to others. In my experience, if you are willing to take initiative and put in the hard work, people will be more likely to work with you.
5. Think outside the box. This phrase is often used as if the mere mention of it will spur innovation. Novelty is rare and difficult, but need not be elusive. Reading outside your field can facilitate interesting questions. I have never taken an economics course, but I have read many articles in microeconomics journals because it informs my work. When I read books on education or organizational psychology, I take notes and jot down ideas. You cannot learn everything from reading books or be a jack of all trades. That is why working with people in different fields is great. I have worked with MBAs, economists, public health officials, anthropologists, undergraduate students, and others.
These interactions often started before an idea came to mind or a project was underway. Attending non-medical events and conversations with colleagues in other fields, has broaden my perspectives on health care. For example, I took a human-centered design course with two economists, an accountant, and a graphic designer. Although our project was health-related, I learned a lot from my colleagues, specifically how they solve problems.
6. The uncertain and undesirable are opportunities. The worry of what others think or that you might fail paralyzes progress. I am intrinsically interested in mental health. Unfortunately, those who suffer from mental illness and their health care providers face stigma. Often, people ask me, "What medical specialty are you going into?" "Psychiatry," I reply. "Oh." That is usually where the conversation ends—in awkward silence. I do not get upset or angry. While many people run for the hills at the sound of mental illness (or geriatrics), I see it as an opportunity to build a career helping a marginalized population. Further, I find it exciting that there are many unanswered questions in these fields and insights from other specialties can be incorporated to advance delivery of care.
7. Everyone needs to fail. Failure is a learning experience about yourself and a reality check on your pursuits. Failure is a test of how you react to adversity. Do you equate a setback as personal failure? Try not to; rather be honest with yourself about your weaknesses. Similarly, do not take rejection personally. Instead, have the mindset that you are learning and any feedback you receive is to help you succeed.
With your pursuit, failure helps prioritize or re-orient your goals. Failing has helped me change trajectory in my endeavors. Failing early is great because you can pivot your plans easier than in later stages.
Innovation in medicine is not easy. It requires dedication, comfort with failure and uncertainty, and working intimately with others. I still have much to learn, but I hope my experience will benefit those looking to initiate change in medicine.
Kunmi Sobowale is a medical student and can be reached on Twitter @KMSob.
Image credit: Shutterstock.com