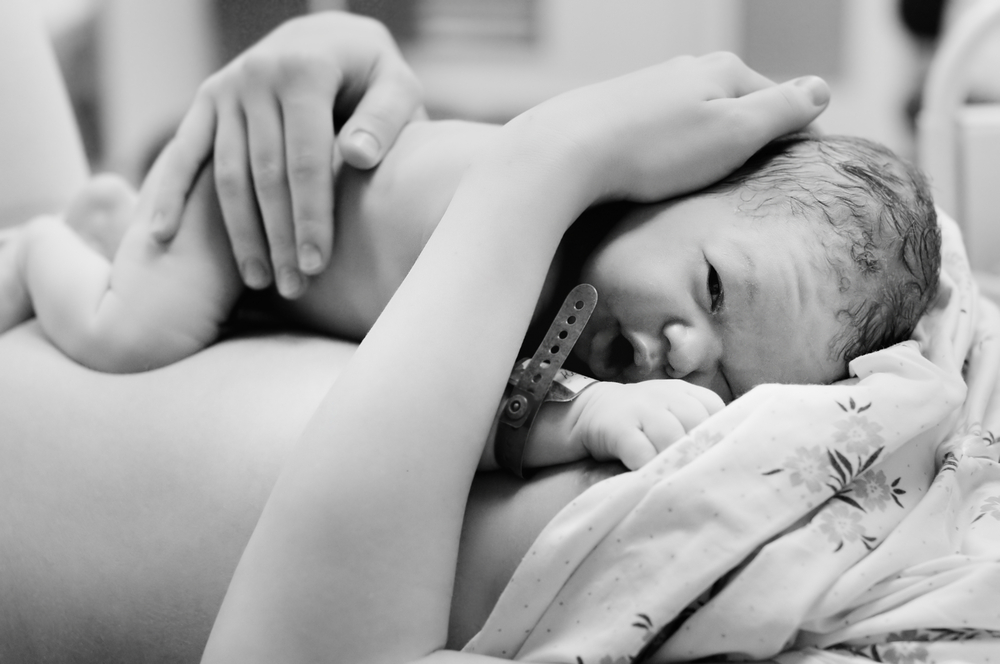 1. Due to intermittent monitoring versus continuous fetal monitoring which is standard in the hospital, the patient has increased mobility and a wider range of laboring positions/options: sitting, standing, walking, water, birthing balls. The American Congress of Obstetricians and Gynecologists (ACOG) has agreed that there is not a medical benefit to continuous fetal monitoring compared to intermittent monitoring in low-risk women.
2. Birth centers have beautiful, homey surroundings, many with birth pools or tubs which can provide pain relief in labor. Women usually have a full size or larger bed on which to birth which is generally more comfortable than a hospital bed, especially if a woman has a long labor.
3. Women/family-focused labor support. Generally, your birth team remains the same no matter how long your labor rather than new faces at shift change.
4. Prenatal care visits are longer lasting on average 30 to 60 minutes vs. a typical 10 to 15-minute prenatal visit in an OB office. Longer visits enable the provider to spend more time on diet, education, social support, etc.
5. More bang for your health care buck. Most birth center births cost approximately 50 percent less than a comparable low-risk hospital birth which is especially helpful if patients do not have insurance. Many patients are able to get insurance coverage for a birth center birth.
6. Low rate of interventions and cesareans. However, birth centers are equipped with oxygen, IV fluids, and medications to slow bleeding and providers are typically certified in CPR and neonatal resuscitation.
7. The midwifery model of care ensures a personalized approach during the prenatal, labor and postpartum process. This continuity helps to minimize the chance of the pregnant woman feeling like "just a number." More physicians like myself are embracing the midwifery model of care and working alongside midwives in birth centers.
8. Most birth centers are located in close proximity to hospitals should a transfer become necessary. The majority of transfers are non-emergent (development of risk factors before labor, dysfunctional labor, maternal exhaustion, etc.)
9. Birth centers are a nice compromise for people who are not quite comfortable with home birth but who want more than what a hospital can offer.
10. Avoiding all those hospital rules! It's nice to avoid constant interruptions from multiple people for vital sign checks, dietary, housekeeping, nursery, and blood draws at 5:30 a.m. Most women are able to go home after 4 to 5 hours to the comfort of their own homes. Many birth centers do 24 hour home or birth center visits.
ACOG has acknowledged that birthing in a hospital-based or freestanding accredited birth center is a reasonable option for low-risk pregnant women. They have recently released a statement with the American College of Nurse Midwives affirming evidence-based models of care and the need for collegial relations and collaboration between obstetricians and midwives.
Poppy Daniels is an obstetrician-gynecologist, Family Birth & Wellness Center, Springfield, MO.  She can be reached @drpoppyBHRT on Twitter.
Image credit: Shutterstock.com