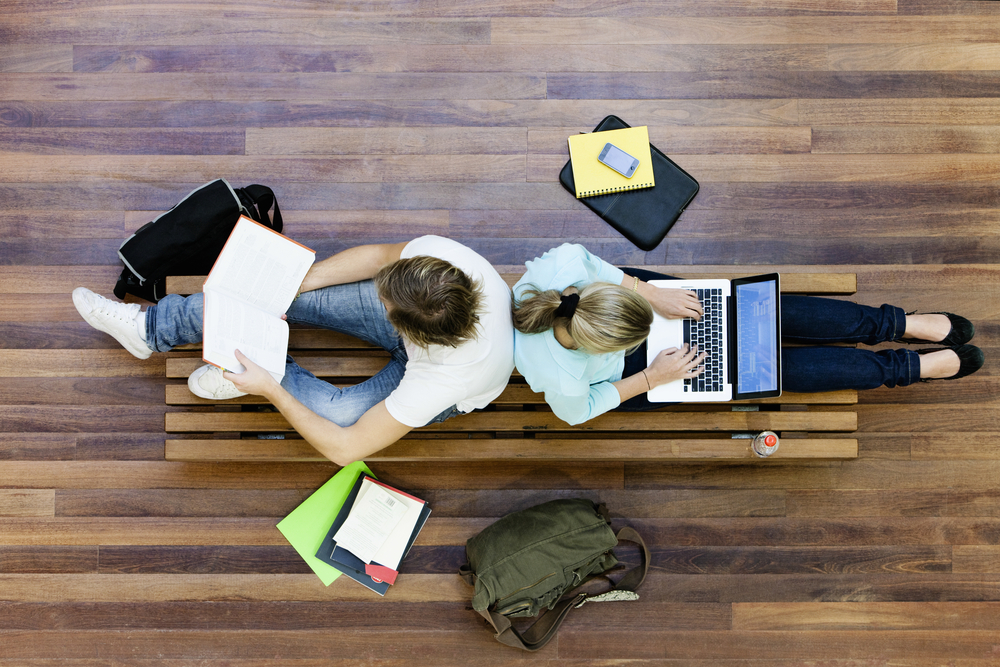 A response to "You're a medical student. And it's so obvious why."
We don't even have to ask, and we can tell by the bags under your eyes.
It's so obvious that you are a medical student.
References in every pocket of your short white coat, pulling down on your shoulders until you hunch over. You force yourself to stand up straight when the attending comes around.
We've seen you at all hours around the hospital during your clinical rotations. You appear a half hour before everyone else because despite having only two patients to the rest of the team's four, five, sometimes six, we know you're learning the ropes of not only the EMR, but the attending's preferences for lab values, order of information that needs to be presented and what can stay in the chart. You're only on the team for a short couple of weeks so by the time you learn how the attending likes things; you're being shipped off to another team to start all over again. That, or your inopportunely timed lectures drag you away from the opportunity to present and learn from your mistakes.
You have been spotted at odd places around patient wards—usually because the residents are too busy sometimes to show you the way around. It's not their fault—they are neck deep in patient notes, paperwork, and pages that have yet to be answered. You spend far too long in patient rooms because you are blessedly not jaded enough to know how to politely exit a conversation with a lonely old man who knows nothing of the hospital but people poking him with needles or transporting him to some suite or other.
The way you interact with your fellow medical student colleagues shows your dedication of the past couple of years—you all find it difficult to talk about much else than what's going on on your respective teams, interesting patients, funny stories, gossip. You all joke that you lost your social skills but it's more than that—it's your joy at finding yourself immersed in the rich culture you didn't realize existed, looking through the factual lens of your textbooks. You're teaching each other and secretly taking notes, so you don't forget to do something critical in the same situation as your classmate.
And outside of the hospital? Wearing street clothes never felt so good. Sure, scrubs are nice and easy to change into once you get to work, but there's nothing that says "I have a real day off" like a pair of jeans and a t-shirt worn for more than a couple of hours at a time. You desperately try to come off as "normal" outside of your comfort zone, but you sheepishly realize and then slowly own up to the fact that you're into this neck-deep, and just hope to find outside friends that are willing to understand your lifestyle. Enough, anyway, that they can understand why no, even though you have tonight off, you can't have a beer as you prepare yourself to switch to nights.
It is so obvious that you are a medical student. You might ask why I know this much to be true.
Because above those bags, I see the light of your fire. Your drive to be the best doctor you can be.
Leah Ferrante is a medical student.
Image credit: Shutterstock.com