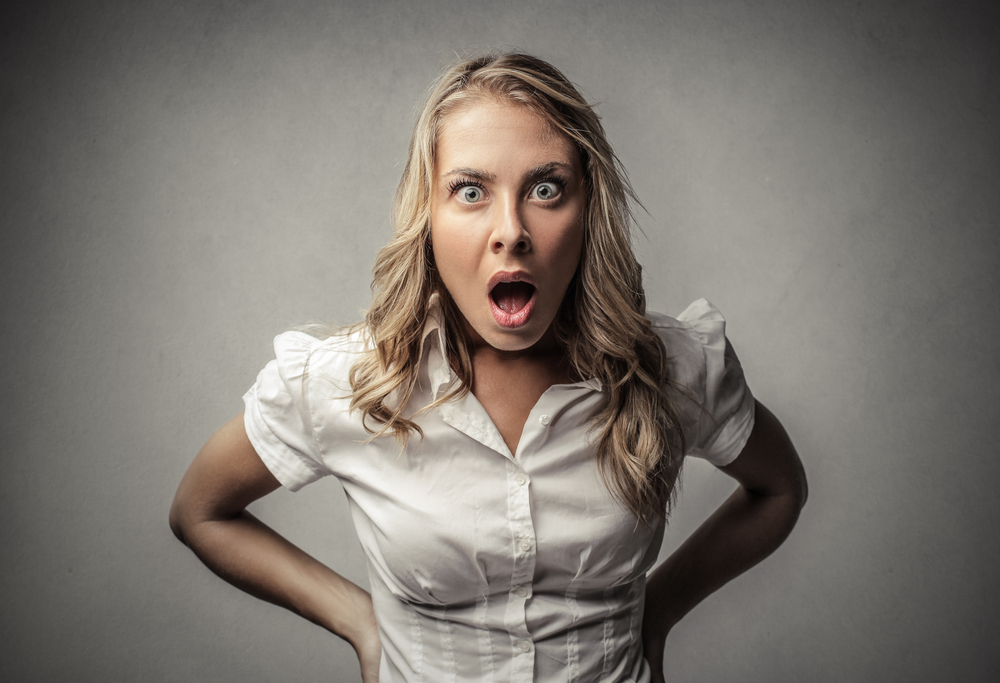 I saw this little news item from Shape Magazine about "vagina facials."
First of all, the post means vulva. The vagina is inside and the vulva is the outside (where your underwear touches your skin). The vestibule is in between.
This what Shape Magazine had to say about it:
Created by Lisa Palmer, the facial came about after she "looked downstairs" and realized her vulva "was a bit wrinkly and dry compared to when I was younger," she told BT. So, she decided to concoct a recipe that she claims combats dryness, improves elasticity, and even tightens the vagina. What's in this "vajacial," you ask? A mix of coconut oil, vitamin E cream, honey, and egg white that Palmer instructs you to apply to your vulva.
While the vulva, like all skin, ages, what makes the vulva "age" faster (i.e., take on a dry and possibly wrinkly appearance) is either a) over cleansing; b) removing pubic hair; or, c) a skin condition.
When you wash, you strip away natural oils. These act like humectants (i.e., keep moisture in), so removing them makes you feel dry. Try to avoid soap directly on your vulva (water works just fine, remember, self-cleaning oven), but if you must use soap on your vulva use an unscented Castile soap or an unscented pure glycerin soap. Never use baby wipes or hygiene sprays or douches or feminine wipes. Ever. These will strip oils and possibly change your bacterial colonization from good to bad. No matter what Terrence Howard thinks or any man for that matter.
BTW over washing often paradoxically gives an odor due to the vulva increasing oil production and the change in bacteria.
Where does pubic hair come into this? Removing pubic hair removes one of the sensitive vulvar skin's natural defense mechanisms (the other two are the labia fat pads and estrogen). It also changes the bacterial colonization and the mechanical act of shaving or waxing strips away the oils. The result is increased friction on the vulvar skin (labia majora mostly), and so the skin responds by getting thicker and over time this makes the skin look wrinkly and dry appearing (and feeling). It can also cause the skin to darken. In addition to the physical changes, it might also feel thicker and less sensitive. After many years of no pubic hair the labia can sometimes take on an almost a scrotal appearance.
Aging can also make the labia sag a little. The lower genital tract is built to stretch (a good thing for having babies), but gravity takes its toll on stretchy tissues. So your labia might wrinkle a little more than everything else because it is a bit more elastic. Also, after menopause some women loose their labial fat, the skin can just get drier due to the hormonal changes, and there can be some pubic hair loss. So, after menopause even with the best of vulvar hygiene (i.e., no soaps) there can be dryness and wrinkling just because of aging.
What about a skin condition? Lichen simplex chronicus of the vulva is an eczema-like condition that also makes the skin look dry and wrinkly (and also feel itchy). The treatment is avoiding irritants, let the pubic hair grow back if it is being removed, and topical steroids.
If your vulva feels dry, then re-evaluate your hygiene and throw away everything with a scent that touches your vulva. Also, no dryer sheet or fabric softeners as those leave a residue that can be irritating. Consider letting your pubic hair grow back if you have been removing it. You can use a trimmer!  If your labia looks wrinkly, do the same things. You can certainly use coconut oil, which is my preferred moisturizer not only for the vulva, but also for dry skin most places. Adding egg whites, etc. is time-consuming and unnecessary. Don't use honey. I have seen irritant reactions from that.
If you are menopausal and the coconut oil isn't cutting it topical estrogen usually does the trick. You need to see a doctor for that.
But stop with the vulvovaginal spa tag lines already. It legitimizes unnecessary and sometimes even harmful treatments and leads women to do too much when the best self-care in this area is to do less.
Jennifer Gunter is an obstetrician-gynecologist and author of The Preemie Primer. She blogs at her self-titled site, Dr. Jen Gunter.
Image credit: Shutterstock.com